Five years ago, Farmer's Fridge took the concept of the vending machine and turned it on its head — instead of potato chips and chocolate bars, healthy, seasonal and fresh food would be available to customers on demand. 
Undoubtedly, tech has played a starring role in getting operable fridges at more than 200 locations across the Midwest, as the internet of things between the company, their fridges and consumers waiting to grab breakfast, lunch or dinner continues to become more efficient each day. 
We spoke with three of the company's engineers on how they're improving the internet of things as Farmer's Fridge scales.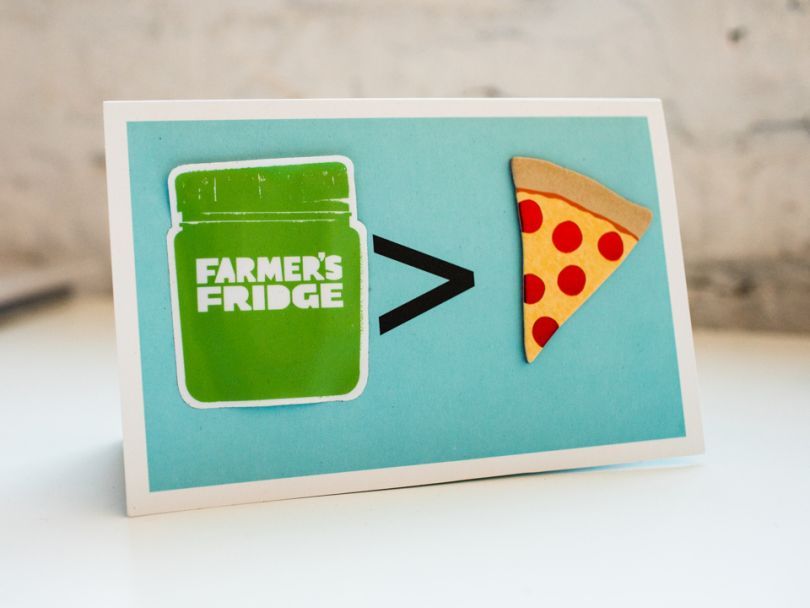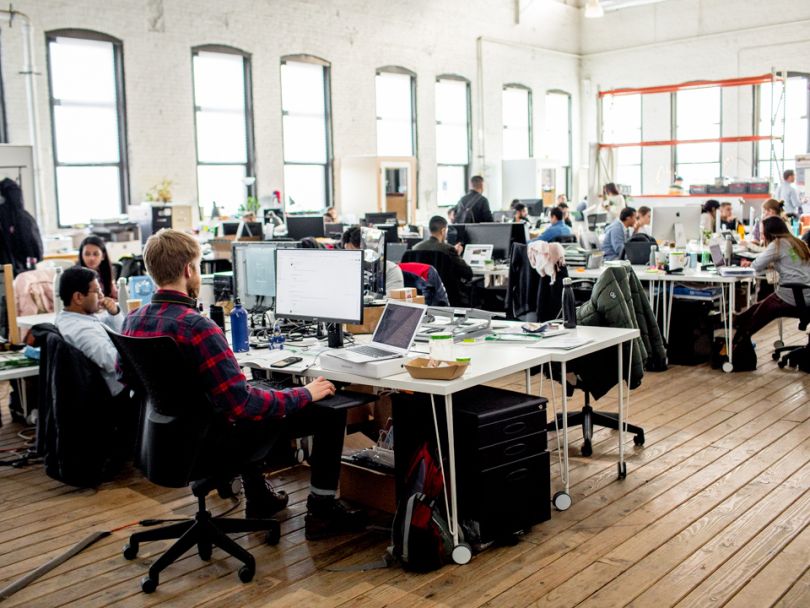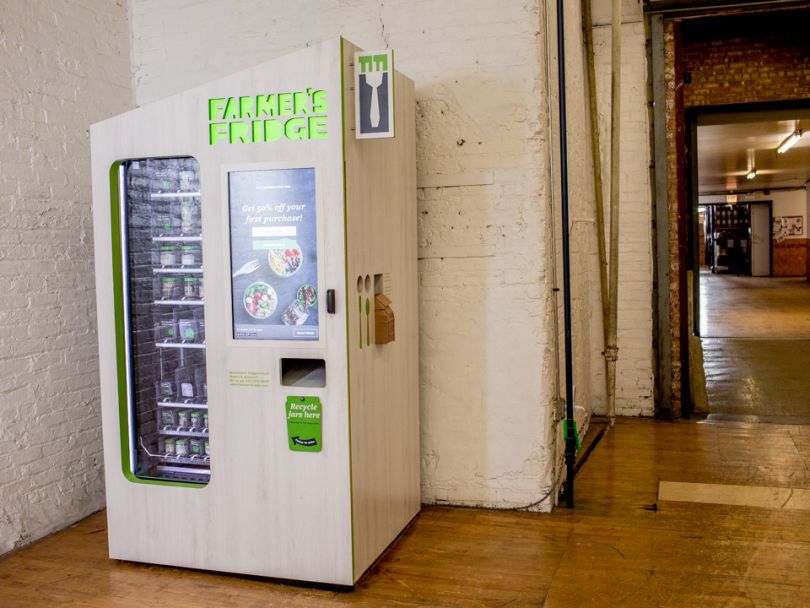 FOUNDED: 2013
EMPLOYEES: 140
WHERE THEY DO IT: Chicago
WHAT THEY DO: Farmer's Fridge is a network of 200-plus (and growing) automated smart fridges stocked with chef-curated, restaurant-quality meals and snacks. 
WHERE YOU CAN FIND THEM: Farmer's Fridges are all across the Chicago and Milwaukee area, including O'Hare International, the Merchandise Mart and the cashier-less Amazon Go store. 
WEDNESDAY RESPITE: Between 9 a.m. to 12 p.m. every Wednesday, no meetings are scheduled to give employees time to recharge and think about business challenges.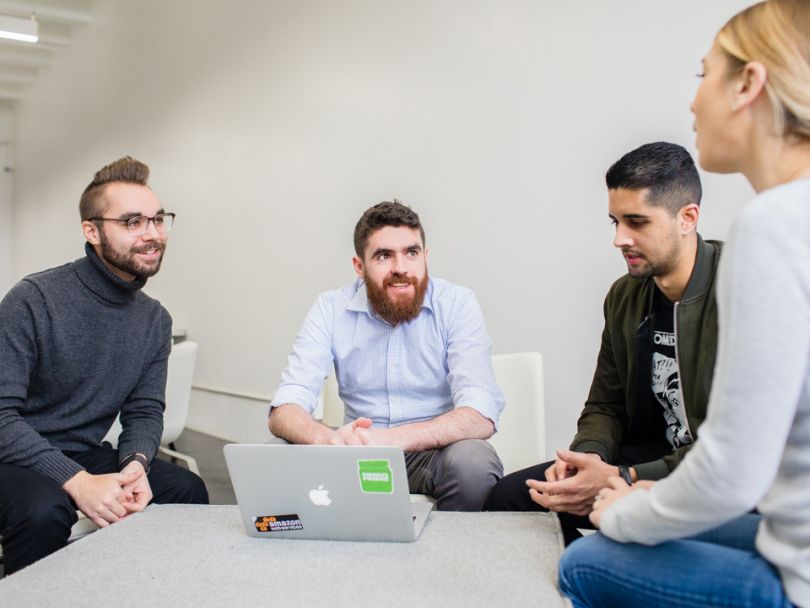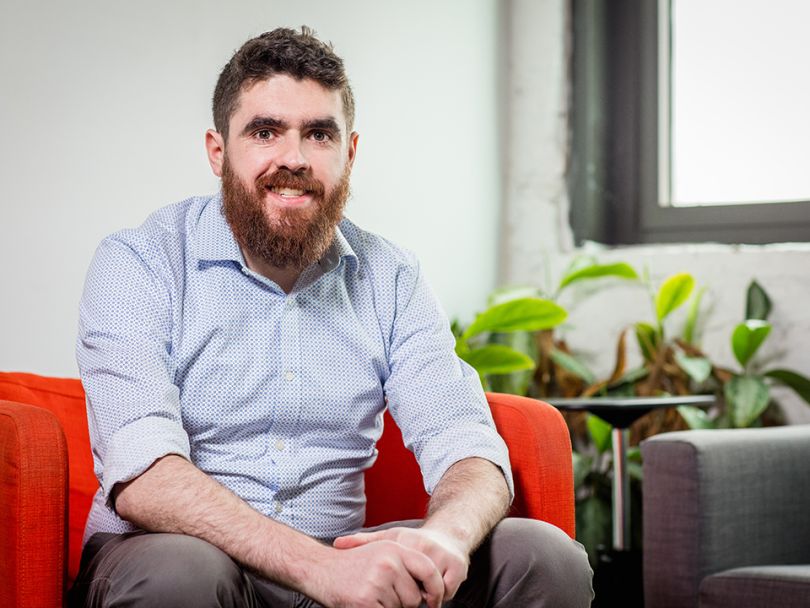 Ben Bernays, Director of Cloud and Data Infrastructure in Engineering
Ben is responsible for overseeing the design and implementation of the cloud architecture — specifically, the backend systems that support internet of things devices as well as systems that aggregate data — as well as end-to-end solutions that enable the field and kitchen operations teams to interact with the IoT devices.
BEYOND WORK: When he's not making Farmer's Fridge more effective, you'll find Ben supporting Boston sports teams or spending time getting out of the city to hike and ski.
Farmer's Fridge took the concept of a vending machine and turned it into a smart fridge capable of analyzing and predicting consumer demand for food. Has your team had a say on the products, features and design that's made Farmer's Fridge what it is today?
Along every step of the way, we have played an integral role in designing the backend logistics, data pipelines and end-user applications. These logistics solutions are some of the differentiators that enable us to give our customers a great experience every time they visit the fridge. In the time that I have been with Farmer's Fridge, I have seen nearly a four-times increase in the number of fridges — all while customer satisfaction has stayed very high. 
What's the biggest challenge you've faced to date at Farmer's Fridge – how did you overcome it? 
The biggest challenge we faced had to do with scaling and aggregation of data. The first version of our system was designed to be rapidly iterable and easily updated. This was a great feature when we were very small while we were growing and ingesting very little data. 
But, as we grew the systems that allowed for iteration, these became the limiting factors for aggregating data across our portfolio. This meant that we had to devote significant engineering resources to support the data analytics team's need for data regarding item demand, purchase patterns and waste. To accomplish this, we moved to a scalable streaming data system that allows us to have a single source of ingestion but then pipe the data where it needs to go.
 
In the time that I have been with Farmer's Fridge, I have seen nearly a four-times increase in the number of fridges — all while customer satisfaction has stayed very high." 
What opportunities are there to work on different products, features or tech stacks at Farmer's Fridge? 
We organize reporting structures based on domain/system expertise — IoT, cloud, front end, to name a few — but implementation is accomplished by a cross-functional team of engineers. This approach allows our engineers to work on a broad range of systems. Critical design decisions are made by a group of individuals from different teams to ensure that all aspects of the system have a voice.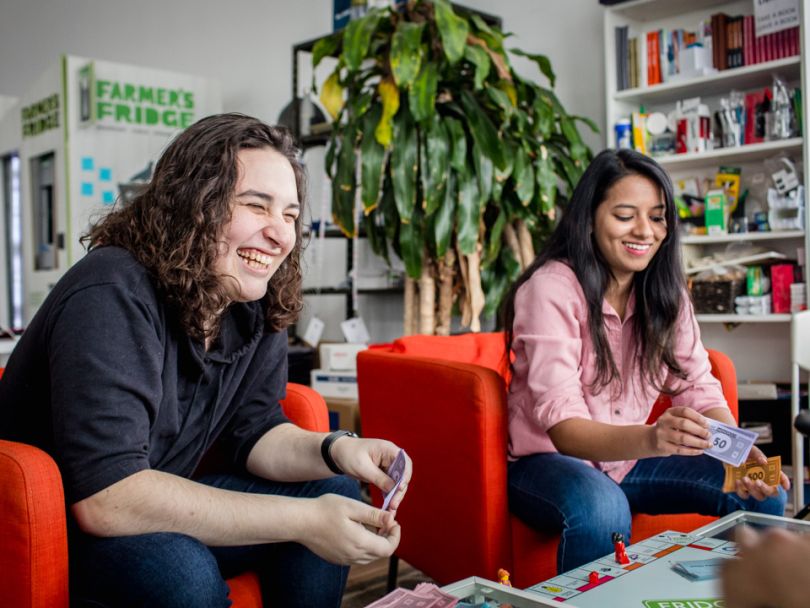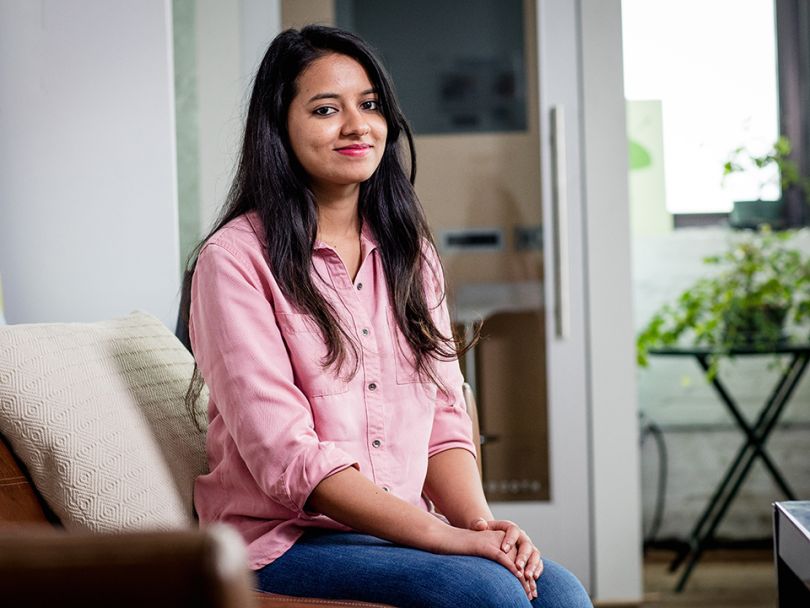 Vismaya, Full Stack Engineer, IoT
Aside from her day-to-day responsibilities, Vismaya is a jack-of-all-trades, responsible for creating, testing and supporting Farmer's Fridge kiosk software, which includes developing the UI for the kiosk touch screens and the backend APIs. She also works closely with the product and engineering teams to develop new features and optimize the back-end infrastructure. 
BEYOND WORK: You'll catch Vismaya deep in a book when she's not at work, reading anything from famous biographies to self-help books to help her keep an open mind and a fresh perspective. 
You started as a front-end engineer intern, then were promoted to a front-end developer and, now, you're the full stack engineer IoT in engineering – what has that diverse range of roles meant for you as an engineer?
After I was hired as a full-time front-end developer, I got few opportunities to develop on the backend — that's when I truly began to understand the complexity of the system. I expressed my interest in continuing to work more on the backend as well, which was gladly welcomed, and I transitioned into a full stack engineer.
Now, my role is continuously helping me gain knowledge in various areas — best practices for developing lightweight responsive GUIs, RESTful APIs, UI/UX design principles, CI/CD pipeline, system health monitoring and much more. All in all, I can confidently say that my learning curve has been steep, and now I am a more confident and better-groomed engineer compared to the just-out-of-college Vismaya.
Is Farmer's Fridge what you expected?

The fridge — comprised of a touchscreen, a vending machine component, internet connectivity, running firmware — the complex cloud infrastructure supporting all these kiosks, the challenges in developing an effective CI/CD pipeline or system health monitoring — none of these were obvious to me when I looked up Farmer's Fridge before applying. We continuously roll out and test new product features — new menu items, new features on the app, such as mobile-ordering, or smart recommendations on the fridge UI — and there is always something new, something challenging and something exciting to look forward to.
All in all, I can confidently say that my learning curve has been steep, and now I am a more confident and better-groomed engineer compared to the just-out-of-college Vismaya."

 
Describe something that Farmer's Fridge is working on that gets you excited.
 
One of the upcoming projects is to use the knowledge we have from data and build out an infrastructure that can provide and support customizable and personalizable experiences at the fridge. This will surely be an exciting project for the tech team. I am curious to see the challenges it would bring and the kind of engineering solutions they demand.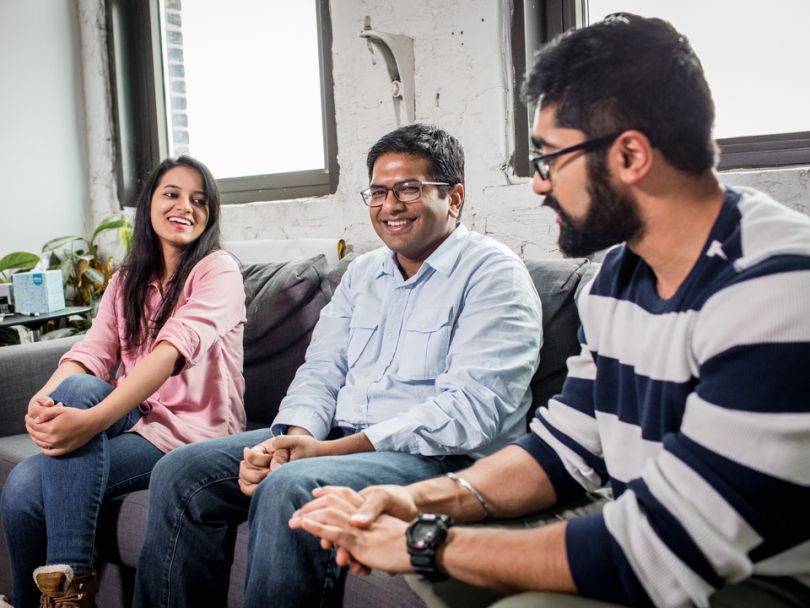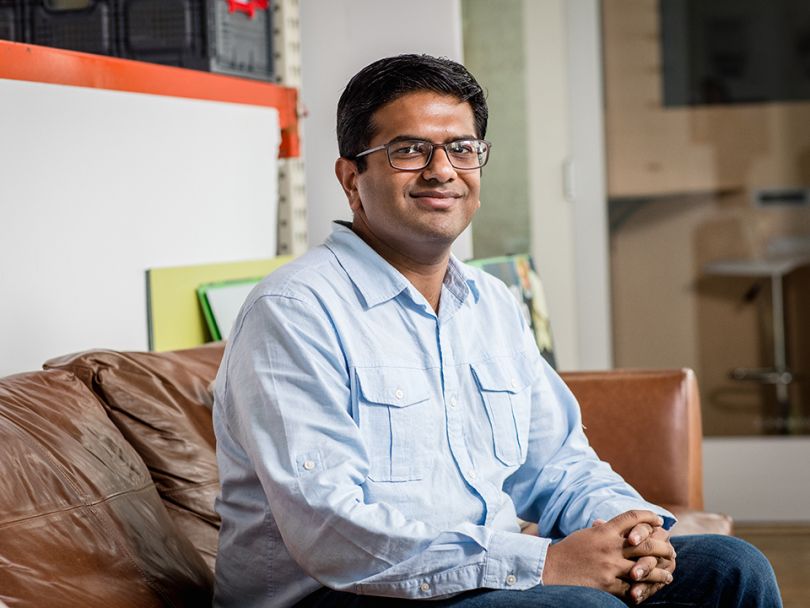 Immad Uddin, Director of IoT Solutions
As the director of IoT solutions, Immad is responsible for overseeing software development and deployment, network management and tech operations. 
BEYOND WORK: You'll catch Immad on the racquetball court after work to help free up his mind. 
How is the engineering team improving the internet of things experience for the Farmer's Fridge consumer, and beyond?
 
At Farmer's Fridge, we use a data-driven approach to provide the best digital experience to our customers. We use A/B testing for all customer features and use UI analytics before deciding to roll out a feature system-wide. The software that powers our smart fridges has been designed to provide product to our customers even when internet connection is congested or intermittent. We aspire to provide a personalized experience to each individual customer using AI and machine learning. 
We aspire to provide a personalized experience to each individual customer using AI and machine learning. "
The Farmer's Fridge engineering team developed P4, a data-driven inventory control system. How has it affected the way Farmer's Fridge carries out its day-to-day operations?
 
The data-driven inventory control system has created a feedback loop among the entities that drive day-to-day operations at Farmer's Fridge — namely, a kitchen production facility, the team of drivers who stock the fridges, cloud infrastructure and the fridges themselves. This tightly-coupled loop, which is powered by technology and automation, allows the necessary business functions to work autonomously while maintaining business efficiency. Data is collected along multiple touchpoints in this loop and is analyzed in order to further optimize the processes as we grow and scale.
If you look at what your team has achieved in the 15-plus months you've been at Farmer's Fridge, what's been your crowning achievement?
 
The feature that I am most proud of is mobile ordering, which is available at select fridges. There had been multiple requests from customers to have a way to reserve their favorite items in advance so that they do not encounter the frustration of the item being sold out when they show up at the fridge. On the technical side, it was really challenging to come up with the right architecture that can scale to hundreds of fridges. The entire engineering and product teams worked to successfully launch the beta version of our mobile ordering system.