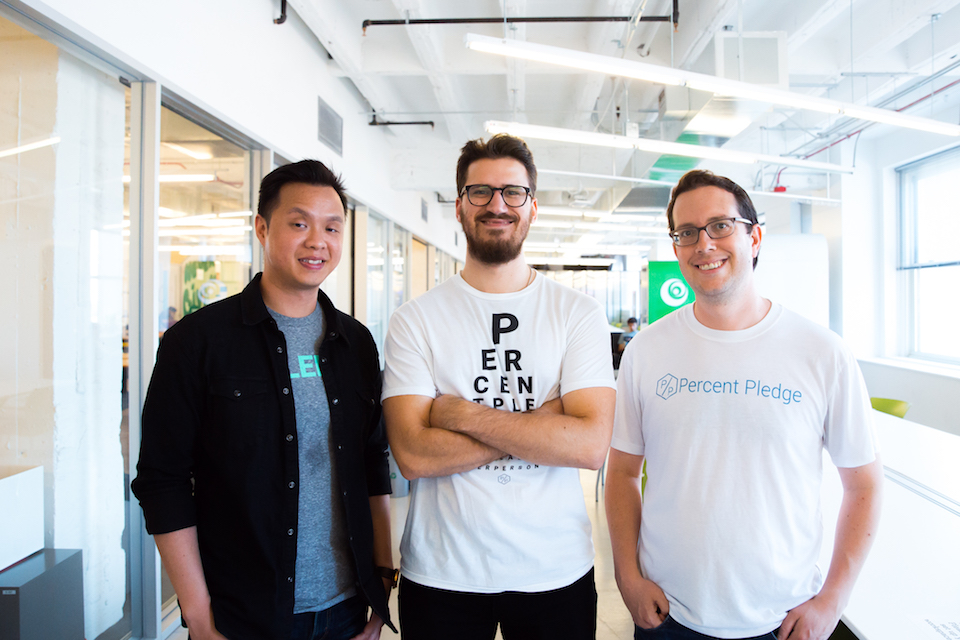 Joel Pollick grew up in a household that donated 10 percent of its annual income to charity.
But when he came of age, Pollick, like many young professionals, struggled to match that level of giving — and his concerns weren't strictly monetary.
"I wanted giving to be simple because I didn't have a ton of time and I wanted it to be really transparent," said Pollick. "The millennial generation is the most demanding generation, and that extends to our giving. I wanted to see where my donations were going and how they were making an impact."
I wanted to see where my donations were going and how they were making an impact."
After failing to find a platform that met his needs, Pollick decided to build his own. The B2B strategy consultant spent his nights and weekends researching and talking with young professionals about the barriers to entry for charitable giving. Questions about researching charities, transparency and the impact of giving on taxes kept popping up over and over.
The result? Meet Percent Pledge, which launched in December 2017 with a mission to make giving simple and more transparent. Users donate a percentage of their monthly incomes to charities grouped into "cause portfolios" made up of three to five charities with a similar mission, such as women's empowerment, the environment and disaster relief.
Charities on the platform include Team Rubicon, Feeding America and CodeNow, and all new additions are vetted by Percent Pledge and The Giving Back Fund.
Pollick said monthly donations average $30 and that 40 percent of users split their donations, or pledges, among multiple cause portfolios. The pledge is one percent of a person's take-home pay. Users who donate more are shown the difference they're making and the small lifestyle change their increased pledge requires.
"This helps to contextualize what it means to make giving a habit," said Pollick. "For example, one less drink at the bar a week could create a professionally trained dance class for 50 underserved elementary school students."
Signing up for the platform and setting up a pledge takes just three minutes, and the company organizes all the necessary documents come tax season. Percent Pledge sends biweekly, personalized impact reports that keep users updated on the impact of their donations.
Pollick said these reports, which also go out to companies and detail employee engagement, were especially helpful when the Percent Pledge moved toward a B2B strategy.
"That transparency is our focus and special sauce," said Pollick. "It's where companies really see value in Percent Pledge."
Pollick said Percent Pledge targets growth-stage companies with between 50 to 500 employees, aiming to provide what he dubbed a "corporate social responsibility program in a box." Companies can customize the platform and create their own cause portfolios, curate volunteer events and match employee donations.
So far, Percent Pledge counts local companies like SpotHero, startup hub 1871 and Nerdio among its list of clients. In addition to Chicago, Percent Pledge has also begun courting companies in New York City.
"Percent Pledge is a unique business opportunity for growing companies," said Pollick. "It's not only doing the right thing morally but also the right thing to do for your business."
Percent Pledge is based out of 1871 and has a headcount of seven, which includes four full-time employees. The company raised a $250,000 seed round in 2018.