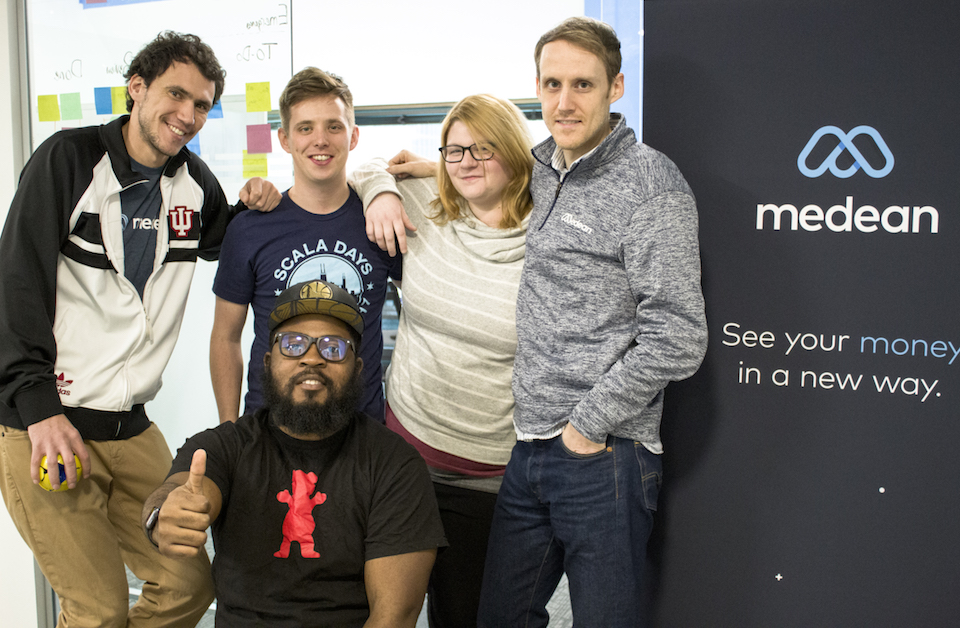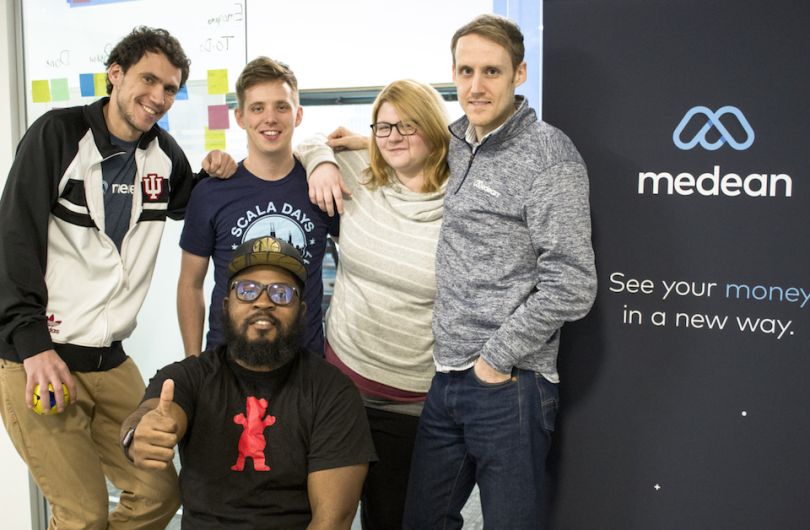 Some people have their finances all figured out and are big fans of apps that take a "set it and forget it" approach to managing money. Then there are people — like this writer — who don't know the first thing about the current state of their financial health or how to improve it.
Medean is a Chicago-based personal finance company whose app is designed to help people who fall into that second bucket. The company uses gamification and social comparison theory — the idea that people evaluate themselves in relation to to others — to get users to take a more active role in managing their finances.
"Many of the existing personal finance and budgeting apps just show what you've spent on dining or housing in the past," said CEO and co-founder Erik Skjodt. "There was no guidance: I was just being told what I already knew. I wanted to know what to do next."
That guidance comes in the form of the Medean Score, which breaks down a user's spending and saving and compares it to others in a similar demographic using the 50/30/20 budgeting rule: 50 percent of your income should go toward needs like housing, food and commuting; 30 percent should be reserved for wants; and 20 percent for saving and paying down debt.
The social comparison piece gets people motivated and gets them to cut back their spending and take positive action."
The 50/30/20 breakdown is designed to make it easier for users to see where their money is going, and the peer comparison element of the Medean Score is intended to encourage action through competition.
"How do you not get people to be frustrated with your app and keep them engaged?," said Skjodt. "The competitive element, the social comparison piece, gets people motivated and gets them to cut back their spending and take positive action with their finances."
The app's other competitive element is its achievements feature. The app's first achievement, "Master Chef," challenges users to complete pre-defined tasks related to spending money on dining out.
The app rewards users for earning the Master Chef achievement with a Restaurants.com gift card, and Skjodt said those who complete the challenge save an average of $290 on dining out. The team is currently in the middle of revamping the achievements feature to offer more challenges and rewards.
Getting users to engage more with their finances is only one piece of the puzzle. The company is currently working to close partnerships that will enable it to launch a lending product that evaluates creditworthiness based on a person's Medean Score.
"Part of our long-term vision is disrupting and making a more accurate version of the credit score," Skjodt said. "Medean Score Verified will enable us to lend to people who are negatively impacted by their credit score."
Medean has a headcount of five people and is based in Streeterville.