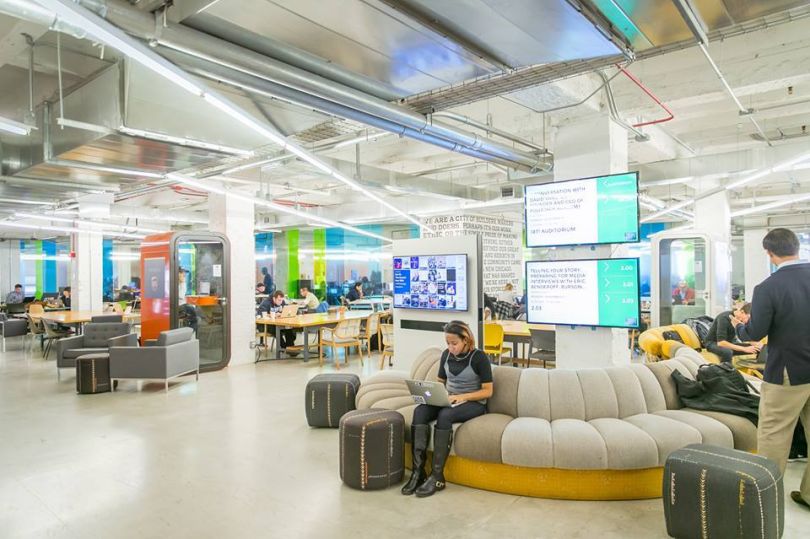 WiSTEM is giving the Chicago tech community one more thing to celebrate during women's history month.
The 1871-based incubator has announced its 2019 spring cohort, its ninth overall. The cohort consists of 10 tech companies or tech-enabled companies, all of which are either founded by women or have at least one woman co-founder. The 12-week accelerator connects the cohort's 10 entrepreneurs with mentors, investors and access to office space inside 1871 — and the chance to demo their product before local tech and business leaders.
According to 1871, WiSTEM has graduated 98 companies, which have created 250 jobs.
"WiSTEM has produced a number of thriving companies that continue to contribute to Chicago's tech and startup ecosystem, but more than that, the program has established a community for women entrepreneurs to share ideas, resources and knowledge," said 1871 CEO Betsy Ziegler in a statement. "We're incredibly proud of what prior cohorts have accomplished, and we can't wait to see what the members of Cohort 9 will achieve."
Continue below to learn more about the 10 companies in WiSTEM's spring 2019 cohort.
Healthtech company eazyScripts, a member of healthcare startup incubator MATTER, builds software that simplifies the prescription process for telemedicine providers and provides increased price transparency. The company was founded in 2014 and has raised $2 million in funding. The startup was also named in our 2018 50 Startups to Watch list.
Founded in 2014, iCook After School is a hands-on after-school cooking program for children in elementary and middle school. In addition to teaching children how to prepare and cook food, the program also provides education on nutrition and the cultural backgrounds of the dishes they're preparing.
Leaf Tyme's mobile app lets users find and make appointments at nearby dispensaries and clinics, learn more about strains and products for sale and read up on state laws and regulations regarding marijuana use. The company launched in 2018 and is one of the newer arrivals to Chicago's small, but growing, cannatech scene.
The Perfit is an online shopping aggregator for women's clothing. Users can search by style or occasion and are also given the option to filter results based on clothing that flaunts or disguises a certain section of the body.
Storybeat Studio helps businesses tell their stories and attract new customers through video, audio and custom-built websites. Its services include video production, podcast creation and website design and strategy. The company was founded by Lisa Weiss, a television producer with two decades of experience who has worked for CBS and Oprah Winfrey's Harpo Studios.
Joymap gives users a place to document their journeys through life. The platform takes a crowdsourced approach, with users able to connect with one another to offer support and advice.
Little Lion helps companies quantify "return on good." The company works with clients to develop strategic frameworks and platforms for investing in both people and the community. Little Lion then measures the impact of these actions on both brand equity and profitability.
MemoryBeach is an e-commerce site that specializes in memory-boosting products and services for home, work and play. Users can explore the marketplace on their own or play memory-based games, which match consumers with recommended products and services.
Baby equipment can be incredibly expensive, and unfortunately it quickly becomes obsolete as children grow older. Baby Hop aims to make life easier — and less expensive — for parents by providing them a place to list and rent unused baby gear.
Haystack Conferences is a directory that helps marketing leaders, sponsors and professionals find the conferences that best fits their strategic objectives. The company was founded by Melissa Andrews, a Chicago tech vet who was previously Mediafly's VP of marketing and business development.