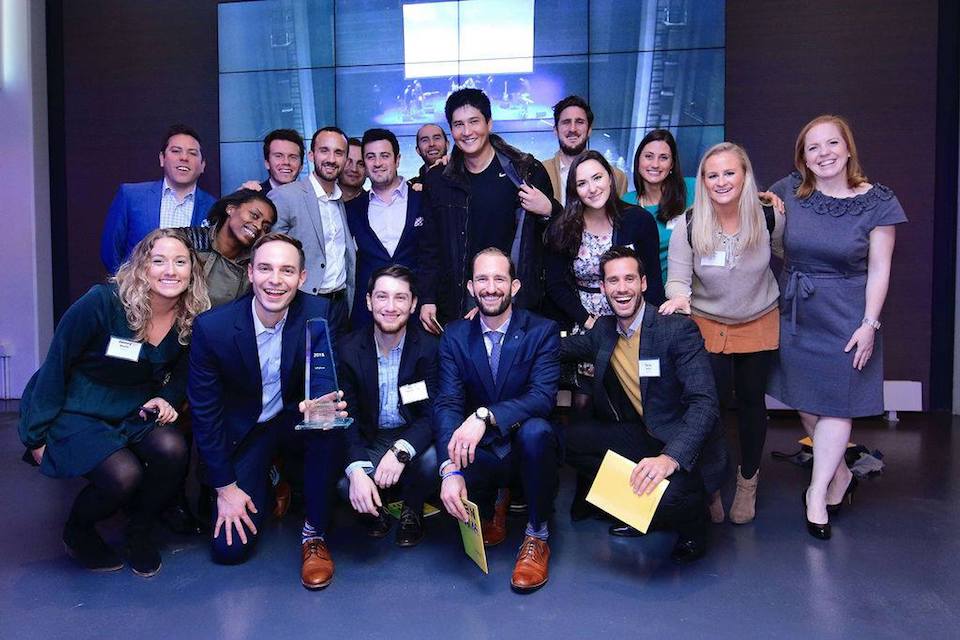 UPshow just raised a $6 million Series A round led by TDF Ventures and Jump Capital to help more businesses up their screen game. The company will use the round for product development, and to get its customer engagement platform into more businesses.
"UPshow is excited to partner with Jump Capital and TDF Ventures to grow its people, product and customer relationships," said CEO Adam Hirsen. "This round will help UPshow continue to build strong partnerships with top enterprise brands across hospitality, fitness and health."
Fitness centers, restaurants, entertainment venues and more use UPshow's platform to turn their televisions into interactive digital displays. Venues can display customer tweets, special promotional offers, custom video content and trivia that viewers play along with on their smartphones. Its customers include Crunch Fitness, Sky Zone and Cheddar's Scratch Kitchen.
UPshow is in over 4,500 locations, which together have over 12,000 screens equipped with the technology.
"The average venue uses four TV channels and still pays for bulky cable packages with no control over content," said Jump Capital VP Yelena Shkolnik in a statement. "UPshow turns that one-to-many medium into a powerful messaging and engagement platform, and we are excited to partner with the future of in-venue entertainment."
UPshow's platform runs off of a Google Chromebit and is designed to be plug-and-play. Hirsen said the round will allow the company to expand its content offerings and introduce more mobile-focused features.
"UPshow will be expanding its library of engaging content and interactive applications," said Hirsen. "UPshow will continue to build engaging experiences that drive interactivity around the consumer's mobile phone while they are in-venue."
As UPshow's content offerings and platform capabilities grow, so to will its team. Hirsen said headcount currently sits at 35 people, and the goal is to make 20 hires this year, with Hirsen telling Crain's those hires would be for sales, technology and operations roles. 
These new additions will help UPshow build off of its big 2018, which saw the company's annual location growth increase by 126 percent. Hirsen attributed that growth to an evolution in the company's sales strategy.
"Transitioning our focus to enterprise customers in hospitality, fitness and health has been a pivotal milestone for the company's growth," Hirsen said. "Using our product to focus on driving our customers' most important objectives has helped us to drive a lot of value."
UPshow was founded in 2015 and has raised $7.5 million.