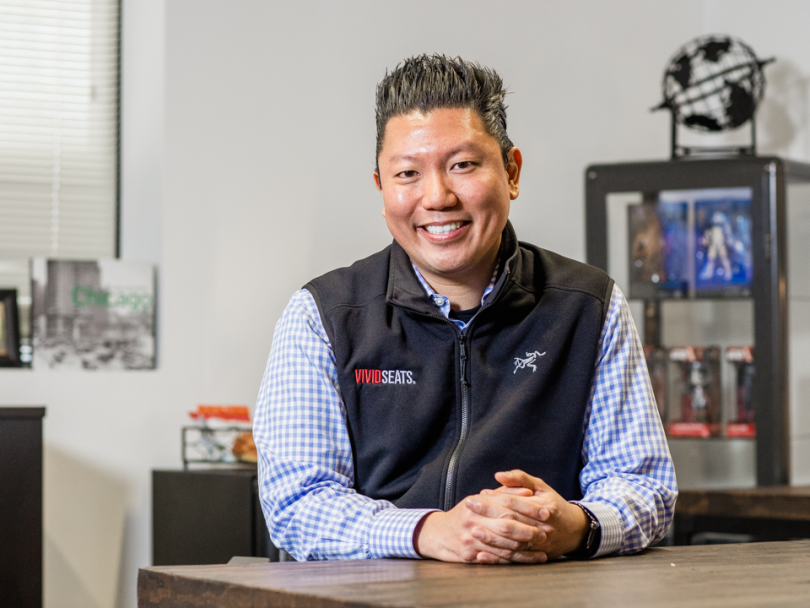 In the 18 years since its launch, Vivid Seats has become one of the biggest names in the live events ticketing space and in Chicago tech, hitting unicorn status in 2017. However, there is one thing Vivid Seats hasn't done in its long history: make an acquisition.
That changed last week when the company announced the acquisition of Toronto-based Fanxchange in a deal that could be worth up to $60 million.
"We're a growing company, and this acquisition is part of our aggressive growth plans," said Head of Community Engagement Michael O'Neil.
Fanxchange's marketplace solution is used by companies such as Groupon, American Express and Marriott to both sell tickets and distribute them through loyalty programs. While Vivid Seats built its business on selling to consumers, the company also serves as the official ticketing provider of many sports teams and leagues, including the Big Ten, ESPN and the Los Angeles Clippers.
The acquisition of Fanxchange enables the company to further strengthen its business-to-business and enterprise offerings.
"Fanxchange is the perfect complement to what we do," said O'Neil. "Now that they're on board, we really have a comprehensive live event ticket marketplace."
Fanxchange was founded in 2009 by Brandon Koffler and Shawn Brookes. O'Neil said the company's founders, mission and values — in addition to its technology and business — made it an attractive target for an acquisition. Having a foothold in Toronto, a fast-growing tech hub in its own right, doesn't hurt, either. Koffler, Brookes and their 50-person team will remain in Toronto, where they'll likely be joined by a few new faces pretty soon.
Vivid Seats, whose headcount is now a little over 550 employees, will make up to 100 hires this year. About half of those hires will be for the company's engineering and data teams, which are based in Chicago.
"Not only do we have our engineering, product and data teams right here in Chicago, but we're doubling down," said O'Neil. "We're excited to have our tech team at our HQ here in the Midwest. That's not always the case, and it's something we're very proud of."