Stan Chia recently joined as Vivid Seats' CEO in November  2018 — but his career working with exciting, fast-growing companies is nothing new. 
Stan, 37, has already had successful careers with some of the biggest names in tech — including building Amazon's toy business and helping scale Grubhub's delivery business — and is now gearing up to continue Vivid Seats' ascent to new heights. We caught up with Stan, who gave us an inside look into what's going on at the company with him at the helm.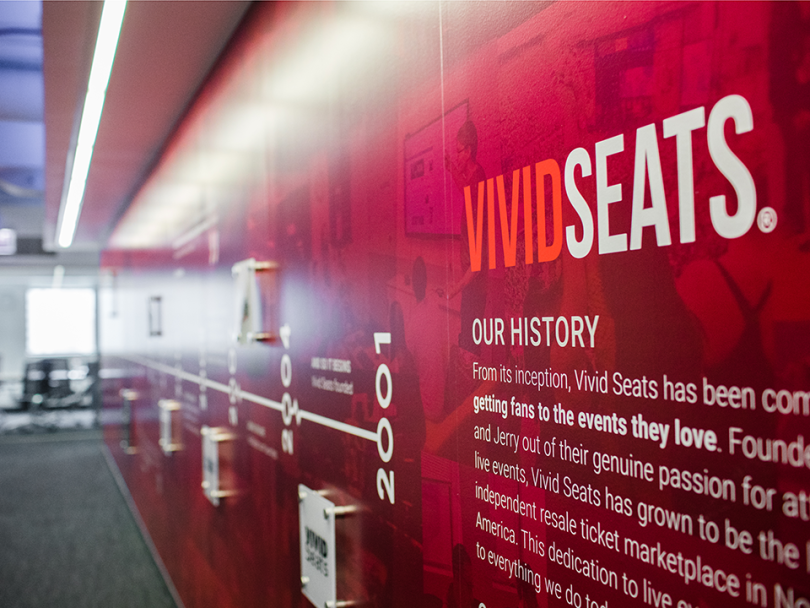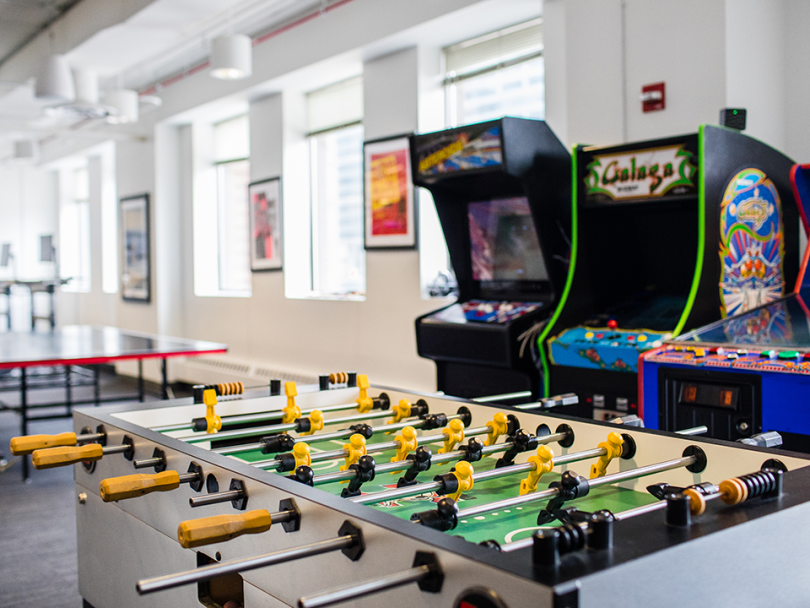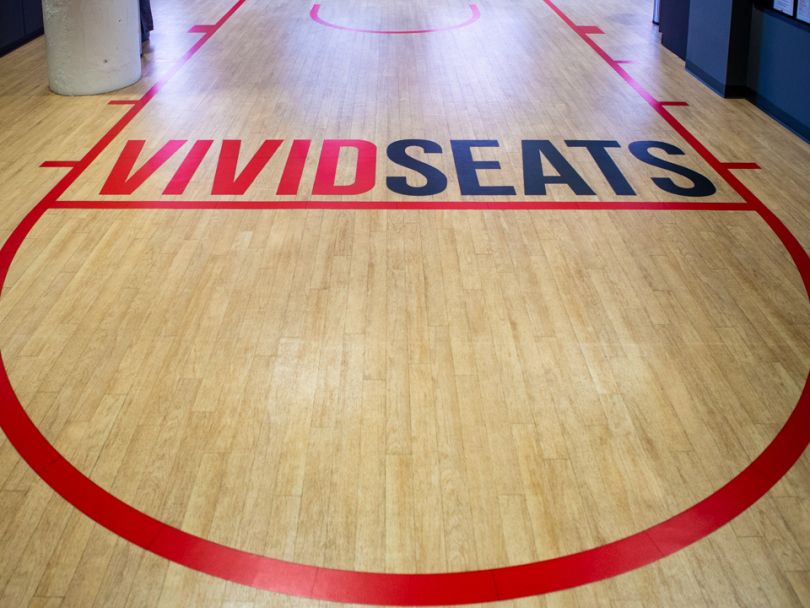 EMPLOYEES: Greater than 500 
FOUNDED: 2001
WHAT THEY DO: With security, safety and reliability at the forefront, Vivid Seats is the largest independent online ticket marketplace, sending tens of millions of fans to live events every year. 
WHERE THEY DO IT: Chicago — headquartered near the West Loop, right next to Ogilvie, French Market and the heart of downtown. 
PERKS: Great health benefits, generous parental leave, unlimited PTO, monthly gift cards and discounts on tickets, and the usual suspects, including casual dress and beer on tap.
UNICORN CLUB: Vivid Seats is a member of a rare group of private startups valued at $1 billion or more — also known as unicorns — and was founded right here in the Windy City.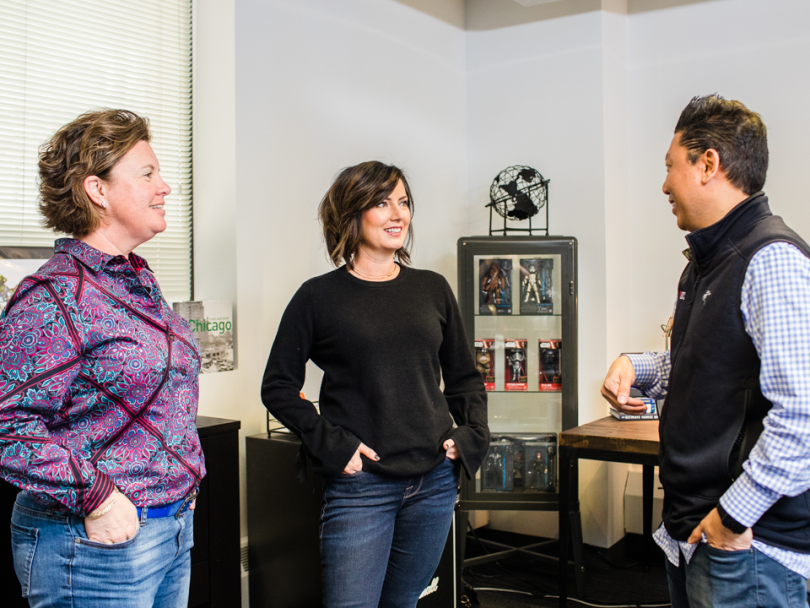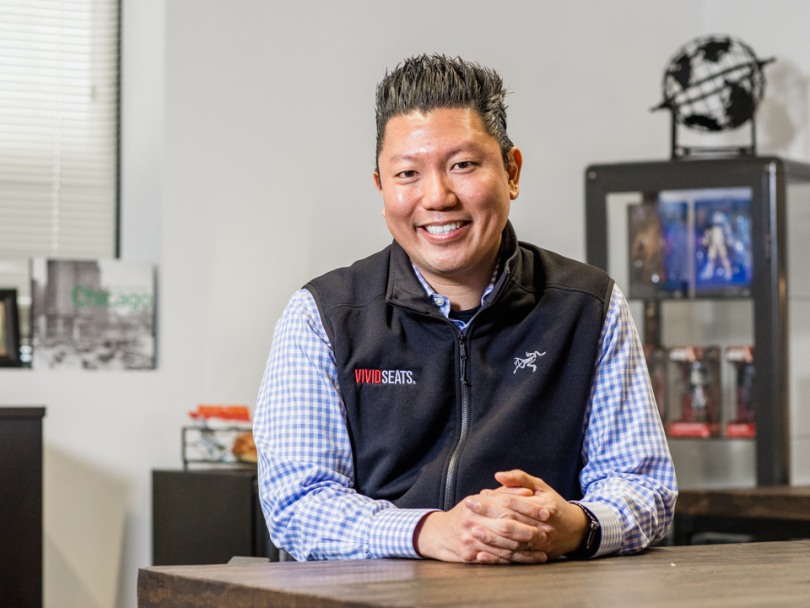 Stan Chia, CEO
Stan is responsible for making sure everyone gets to experience it live  — that is, it's ultimately his job to make sure fans, sellers and partners are all happy. It's Stan's long-term vision and strategy that directs the organization.
BEYOND WORK: When he's not busy taking over the ticketing world, you're likely to find Stan spending time with his wife, two young sons and an adorable, yet incredibly excitable goldendoodle. Or, of course, at a live event with tickets from Vivid Seats.
Some of our readers might not be familiar with your backstory. How did you end up at Vivid Seats?
I've had a unique journey that has really served my career well. I am a citizen of Singapore by birth, but I grew up in New York. After high school, I served in Singapore's military, and I credit the diversity of my upbringing and my experience in the military for helping me develop into who I am today. During that time, I realized I didn't want to pursue a career in a specialized field like aerospace engineering and instead pursued industrial engineering — but my inner geek was always drawn to tech.
Before Vivid Seats, I had the opportunity to run Amazon's U.S. retail toys business. If you ever thought the toy industry would be a fun place to work, you were right! I was able to work with the very same toys I had grown up with, as well as the toys my own kids love today. I then moved to Grubhub, where I was able to help build a food delivery business right here in Chicago. I've been lucky to combine tech with toys, food and now live events with Vivid Seats.
Vivid Seats does billions of dollars in sales and most people don't know about it — just imagine what will happen when people do know about it."
A lot of senior executives seem to come to Chicago, make a name for themselves and then head for the coasts. What kept you here in the city?
Chicago is a top-tier city for technology, and Vivid Seats, which bootstrapped itself into a unicorn thanks to the opportunities here, is a prime example. The potential for tech companies to thrive in Chicago is endless. We have the funding, talent and infrastructure for innovation to grow. And, the broader business community is engaged — Penny Pritzker recently noted that Chicago produces the highest percentage of really big returns on venture investments. 
I'm further encouraged by the expansive P33 effort, a tech-friendly governor and the Chicago innovation peers I see continuing to succeed. The question is, why wouldn't you want to start a company in Chicago?
You've had experience at several unicorns. What makes Vivid Seats one of the most exciting places to work in Chicago tech?
I think Vivid Seats is one of the most amazing untold stories out there. The founders, Eric and Jerry, are two of the most innovative and entrepreneurial founders in Chicago. They built this behemoth of a business through their shared vision, grit and determination, and they're just really good people. I'm humbled to have been handed the reins to lead this company and honored to count them as friends. Vivid Seats does billions of dollars in sales and most people don't know about it —just imagine what will happen when people do know about it.
Working here, we have the opportunity to help everyone experience something they love and live. As a fan, we believe that live experiences enhance the quality of life and enrich the community. My team and I get to make that happen every day.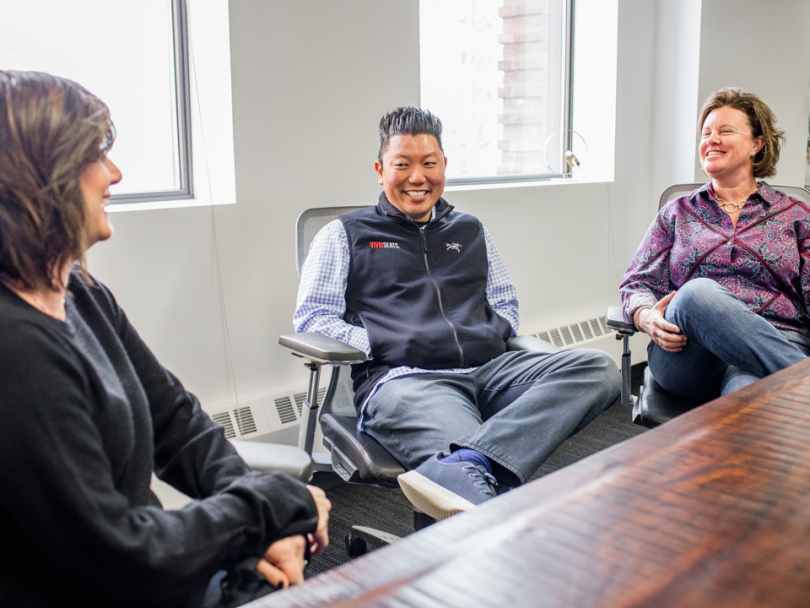 What are your plans for Vivid Seats this year?
This year, we are continuing to grow and improve every day. We have lofty aspirations to continue our strong, profitable, best-in-class growth. We're focused on building products and services that continue to establish trust and authority while allowing customers to discover wonderful live events. 
As a company, we are excited to have a larger presence in the Chicago community. We are working to partner with companies and organizations to give back to the community through our Vivid Cares program, which we will be launching this summer.
As a fan, we believe that live experiences enhance the quality of life and enrich the community. My team and I get to make that happen every day."
There is a lot of competition in the ticket-selling space. How will you keep Vivid Seats ahead of the competition?
I believe that focusing on your customers and not your competitors is what differentiates you in the long term. One of our themes for 2019 is "customer fanaticism," where our teams relentlessly innovate and execute on behalf of our customers, whether that be through people, process or technology. Keeping that laser focus on delivering value for customers before all else is what keeps companies differentiated and competitive for the long term.
Presumably, you're able to get ahold of just about any ticket you want. What are you most excited to get your hands on?
When I was a kid and family from Singapore visited, Broadway was always a necessary stop. I was heavily exposed to Andrew Lloyd Webber productions, and my favorite is "Starlight Express" — there's something about those Rollerblades.  
Growing up in New York, I am a ginormous Yankees and Giants fan, and I used to go with my family to multiple games every year. I also used to play lead guitar in a couple of cover bands, and I'm a huge fan of anything Slash touches. Right now, I think Slash featuring Myles Kennedy and The Conspirators is probably the best rock act out there.