Chicago's tech scene is home to many unique perks. Tech companies are spicing up the usual spread of health and retirement benefits with exciting add-ons like sabbatical leave, paid volunteer days, and flexible work-from-home policies. The goal? Making sure employees maintain a healthy work-life balance.
Here's how seven of Chicago's tech companies are differentiating themselves with their own one-of-a-kind perks packages.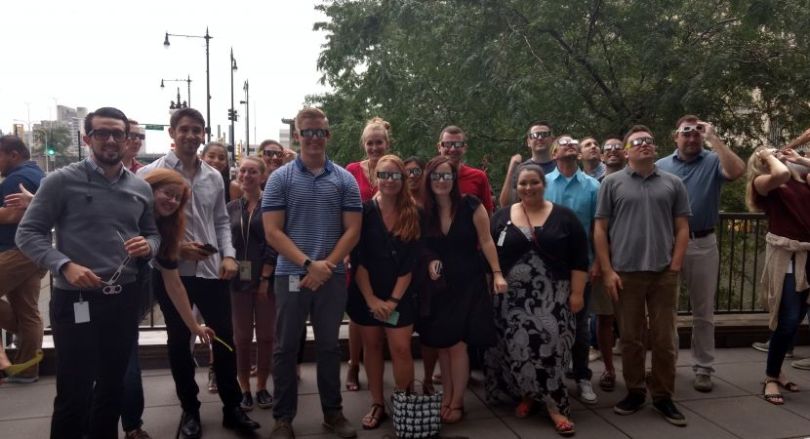 What they do: Naming cars has become common practice for drivers. In fact, people often develop closer relationships with their cars than actual human car dealers. Affinitiv wants to change that with their tech solutions, which help auto dealers maintain relationships with drivers.
Fun fact: The solution is used by car giants Audi, GMC, Porsche, Jaguar and Chevy.
Mission-minded candidates wanted: The marketing technology company seeks candidates who are driven by ethics, eco-friendliness, work-life balance, diversity and inclusion, and a healthy dose of profitability. "We are looking for special people who know what they want and expect important characteristics from their employer," said HR Manager Lana Fender.
Top work-life balance perks: Affinitiv means business about work-life balance. They have an on-site gym, generous parental leave, a remote work program, unlimited PTO, paid volunteer days and commuter benefits.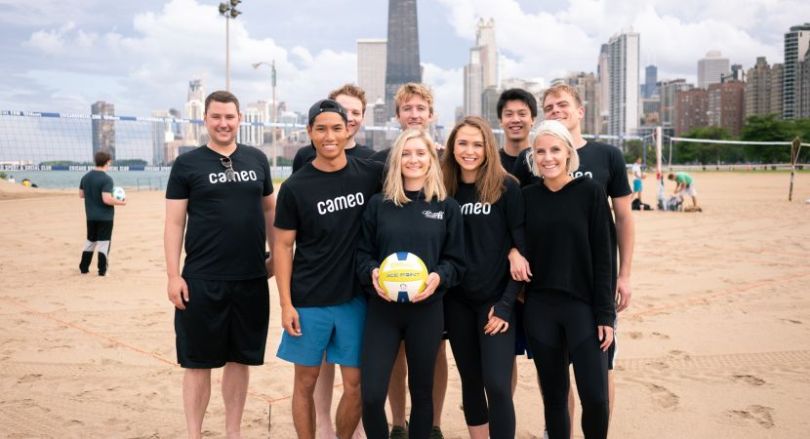 What they do: The people at Cameo help fans book custom shoutout videos from their favorite actors, sports stars or Bravolebrities.
Fun fact: If you need any extra convincing about the awesomeness of Cameo, they were listed as one of the 50 "most genius companies" in 2018 by TIME Magazine.
Selfies, not signatures: Cameo was born out of the social media awakening in which celeb photos were worth their weight in gold (or likes). Users can order custom shoutouts from over 2,500 stars, including Lance Bass, Bella Thorne, and Terrell Owens.
Top work-life balance perks: There are perks on perks at Cameo. Employees enjoy unlimited PTO, a flexible work schedule, daily standup meetings, actual in-person lunch gatherings, happy hours, health benefits and more.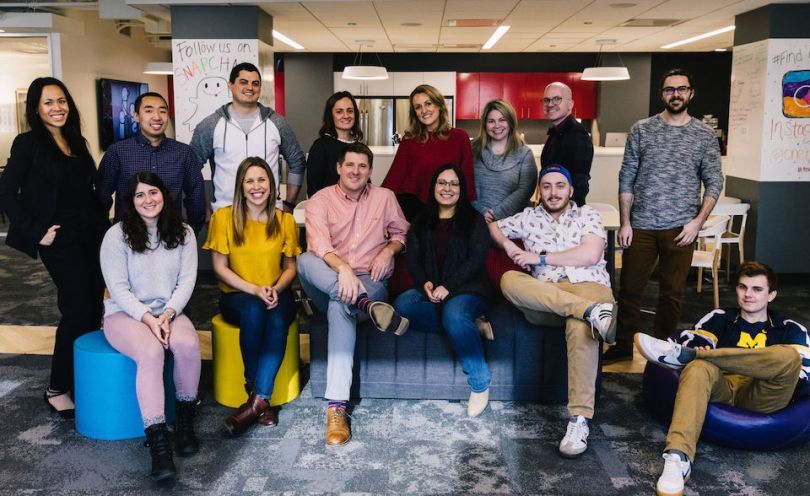 What we do: This digital agency teams up with professional services groups to help businesses better connect with their audiences. One North Interactive harnesses digital strategy and implementations like web development, UX design, brand insights and more.
Fun fact: The folks at One North Interactive always strive to create inclusive and accessible experiences. They account for color blindness, cataracts or even distracted drivers in their designs.
Just do it: One North Interactive encourages employees to put their ideas into action. A small team of employees recently decided to host a hackathon. The group presented their idea to the company leadership, the plan was approved and they hit the ground running. In just two weeks, they pulled off the event and gained experiences with new technology to help inform future products.
Top work-life balance perks: Who says you can't have it all? Comprehensive health benefits, three weeks of PTO, 401(k) match programs, beer on tap, childcare benefits and an onsite gym are just the tip of the company's sweet perks iceberg.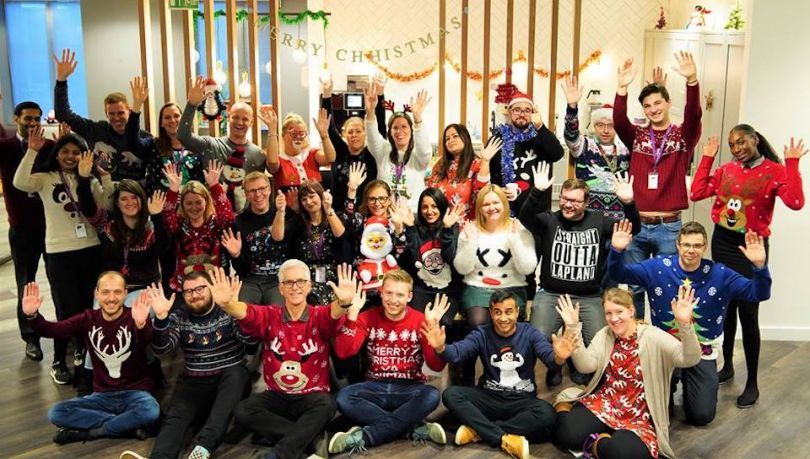 What they do: Ensono provides hybrid IT solutions, including cloud infrastructure, and mainframe service and support.
Climb the ladder: Employees are encouraged to grow in their careers with a focus on professional development that includes promotions, learning opportunities, tuition reimbursement and unconscious bias training.  
Fun fact: The company's tech toolbox includes Python, Node.js, C#, C++, R, Java, Sql, JavaScript, and AngularJS.
Top work-life balance perks: Tenured professors aren't the only ones taking sabbatical leave. Enoso employees are offered time off via a sabbatical leave, in addition to perks like performance bonuses, life insurance policies and paid volunteer days.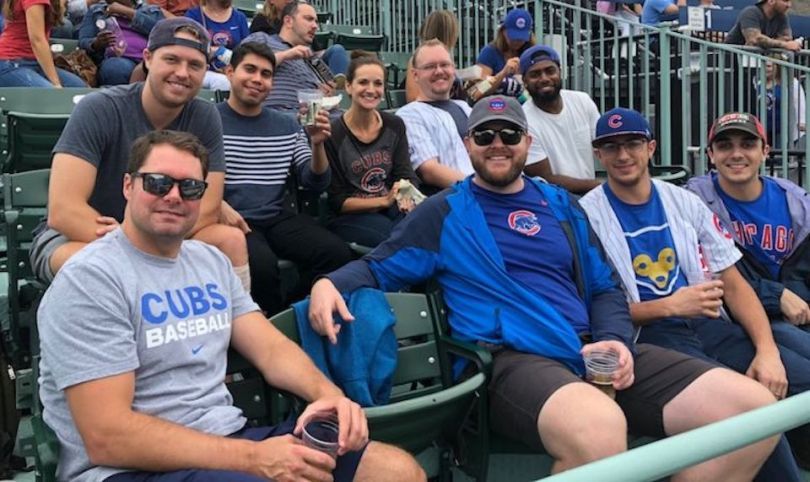 What they do: NowSecure keeps your mobile apps safe with fully automated security testing services.
Fun fact: Agility dominates NowSecure's team culture. The team conducts daily standups and integrates an agile mindset into customer service and team activities.
Mission matters: The NowSecure team is on a mission to keep mobile apps secure. Their safety-first pursuits increase the use of mobile apps with simple and cost-effective security solutions. How do they do it? According to CEO Alan Snyder, they blend automation with cutting-edge mobile app security testing tech.
Top work-life balance perks: Are flexible work schedules and Cubs games your thing? If so, you might feel right at home at NowSecure where there's a little something for everyone (Sox fans too). Other perks include flexible work-from-home policies, video game competitions, 401(k) and health benefits.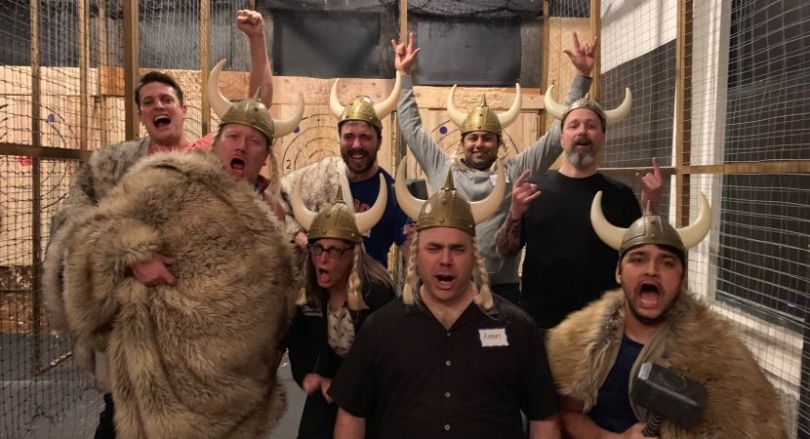 What they do: Payformance Solutions is flipping the healthcare industry's legacy payment models on their heads. The company's platform, TrustHub, makes it easier for healthcare payers and providers to make the transition to a value-based payment model.
Fun fact: The Payformance Solutions team is serious about community service. A recent initiative included cleaning up the Ohio Street Beach with the Great Lakes Alliance.
Tip from the top: People who have a passion for improving healthcare are encouraged to apply. On top of being mission-driven, the company seeks candidates who can demonstrate a love for solving complex business problems, according to CTO Kevin D. Mehta.
Top work-life balance perks: Becoming a dart master is almost an employee guarantee. The company also promises trips to the beach and happy hours. Other important perks include 100 percent covered company health insurance, 401(k) match, unlimited PTO and financial contributions towards continuing education.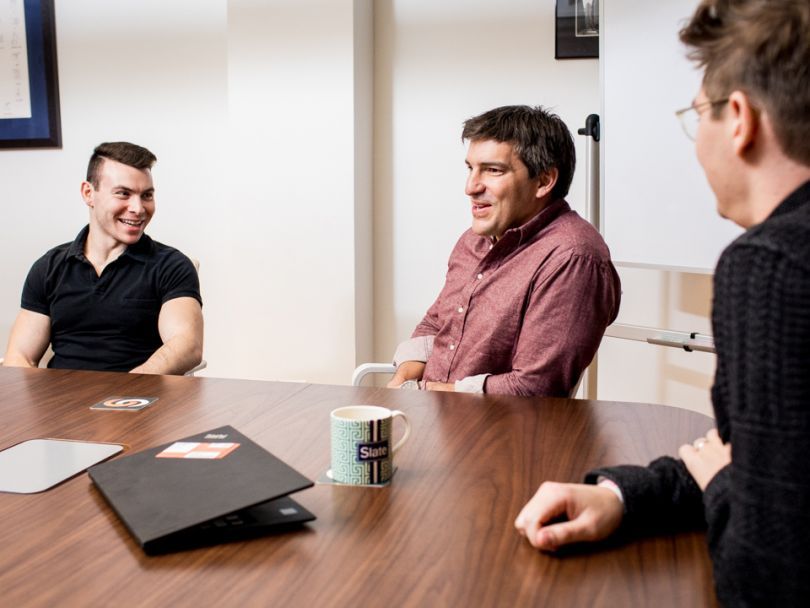 What they do: Connamara Systems knows a thing or two about agility. The company, nestled in the heart of Chicago's Financial District, provides software engineering services to capital markets.
Fun fact: On the last Thursday of each month, an employee organizes a lunch for the entire team to break away from work and eat together.
Rooting for the rookie: Starting a new job can be tough. Connamara Systems doesn't expect new employees to be perfect right out of the gate. "Be prepared to be challenged, but don't hesitate to ask questions," said VP of Consulting Kirk Kozel."We don't expect you to know everything so asking questions is the best way to make sure you feel confident in your approach. It also challenges everyone to better understand the problem."
Top work-life balance perks: With a volleyball team name that pays homage to the cult classic "Top Gun," there's something for everyone at Connamara Solutions. The company also pays for employee CTA or Metra cards, provides beer on tap, offers generous PTO time, and more.