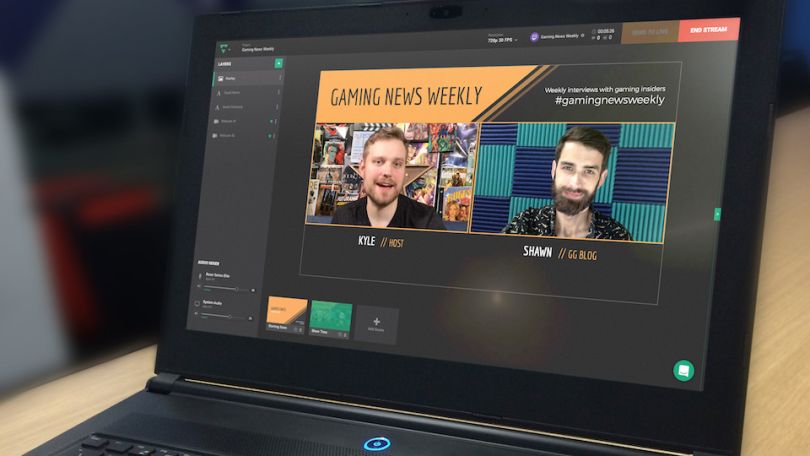 Lightstream wants to be the go-to production studio for streamers, and the company just announced a new tool to give game streamers access to the games they want to play.
Lightstream makes cloud-based video production software that helps creators stream their content on Twitch, YouTube, Facebook, Mixer and more. But the company has been growing to encompass more aspects of the streaming process.
On Tuesday, Lightstream announced that it's offering automated game key delivery through its Arsenal.gg platform.
Game keys are created by video game developers to give streamers or reviewers access to a video game without making them buy it — kind of like a digital download coupon. This allows streamers to play the game in front of their audiences, which can provide good publicity for indie developers and bigger game studios alike.
"Key delivery allows a publisher or studio to focus on their game while running a large influencer campaign, so broadcasters of all sizes discover their game authentically," said Lightstream CEO Stu Grubbs. "Broadcasters are able to request instant access to games that they are genuinely interested in, studios and publishers get all the data they need, and we handle the rest."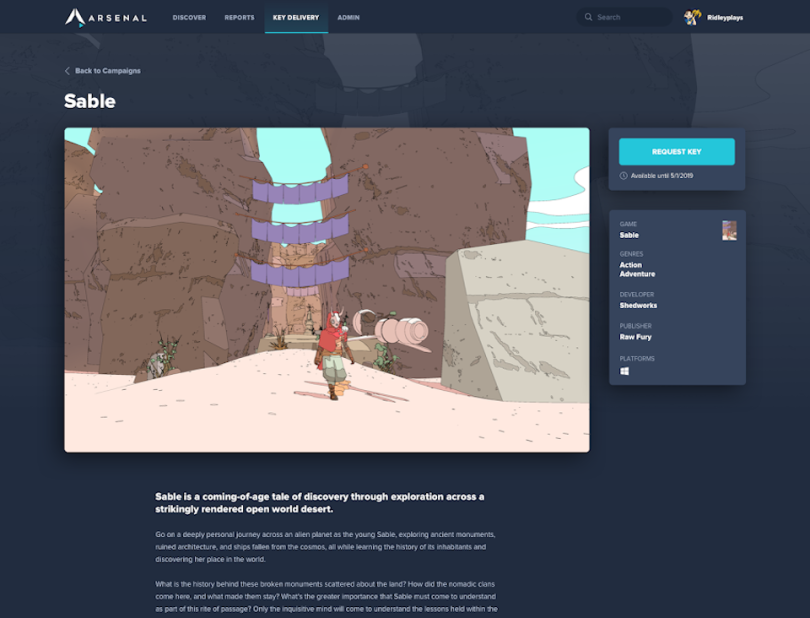 Streamers request game keys all the time, but typically this process is a little convoluted. Oftentimes, a streamer reaches out to a game representative or vice versa, with the rep verifying the streamer's credibility, generating or locating a code, making sure a streamer actually produces content with it.
Reps are also tasked with ensuring the game key doesn't end up in the wrong hands. Lightstream automates this whole process on its Arsenal.gg platform and lets both parties manage access.
Lightstream acquired Arsenal in March 2019. Besides game key delivery, the Arsenal platform also gives streamers access to real-time streaming data and analytics — showing things like average viewers, peak viewers, minutes watched and more.
"Thousands of verified broadcasters use Arsenal.gg to understand how their content is being received by their audience," says Grubbs.
In April, Lightstream acquired a tool to help streamers make money off their content. With this acquision, the Arsenal platform and automated game key delivery, Lightstream is letting everyone know that it's serious about all things streaming-related.