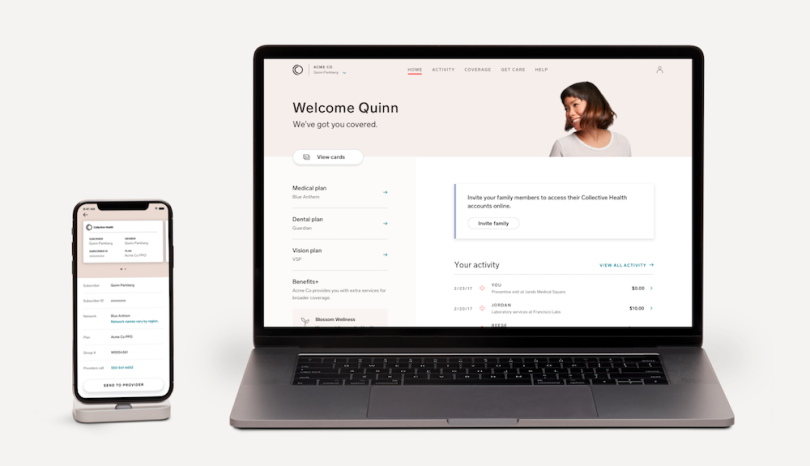 About 158 million people get their health insurance through their employers. That means a big burden falls on the shoulders of businesses to make sure their employees are adequately covered and know how to use their health benefits.
Collective Health aims to be a major player in the $1.2 trillion employer health insurance industry, and on Monday, the company announced that it has raised $205 million to solidify its position.
Collective Health created a platform that helps businesses manage and administer their employee health benefits. The platform is used by over 45 enterprise-level companies, which manages benefits for more than 200,000 employees collectively.
This new round of funding will help the company grow even more. The company is headquartered in San Francisco, with offices in Chicago and Lehi, Utah. A spokesperson for Collective Health told Built In that it'll expand its workforce in all three of its offices, including Chicago.
The company is currently hiring roles for its sales, engineering and customer experience teams.
Collective Health is also adding more health partners to its platform, including PPO networks, provider systems and other digital health solutions.
"The healthcare industry needs a new foundation to run effectively and fill the gaping holes where proper technology doesn't currently exist." Mohamad Makhzoumi, a Collective Health investor at NEA, said in a statement. "We continue to double down on our partnership with Collective Health because it's the only company that has built a software platform capable of reimagining the industry by focusing on the customer experience."