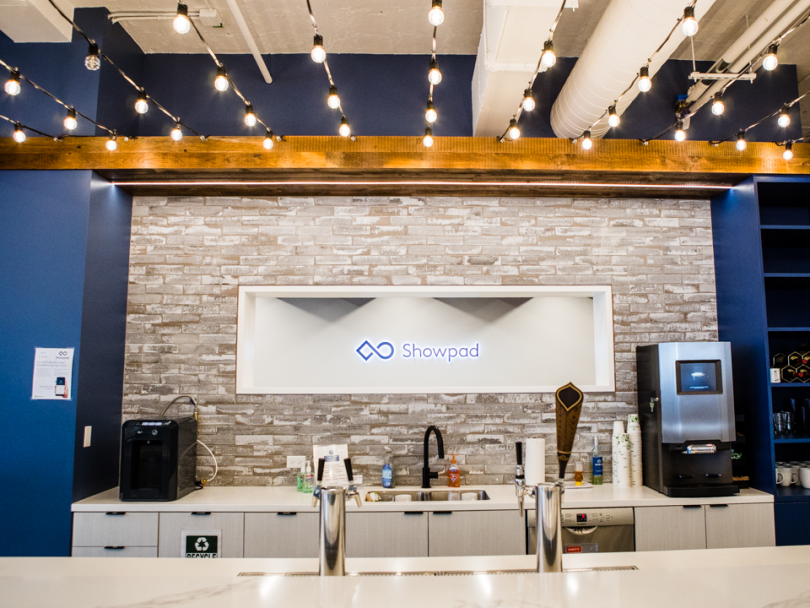 Showpad helped usher in the sales tech revolution, and now it has closed its largest deal yet: a $70 million Series D round.
Based in Ghent, Belgium with a major office in Chicago, Showpad provides a sales enablement solution designed to onboard, train and coach sales team members.
When Showpad launched in 2011, most sales teams greeted tech with a mixture of befuddlement and resistance, said Jason Holmes, president and COO of Showpad. Now, sales tech is the cornerstone of almost every sales team.
"Sales enablement used to be a nice-to-have product that was confusing for buyers," he said. "Now, it's a must-have tech solution for buyers across all industries. That switch makes the market ripe to invest in."
That shift has enabled Showpad to gather more than 1,000 customers and grow 90 percent year over year. The funding round will help the company expand its branding, sales and customer success efforts to take advantage of that growth. It will also look to scale its teams, hiring about 200 employees worldwide, and 35 in its Chicago office.
Sales enablement used to be a nice-to-have product that was confusing for buyers. Now, it's a must-have tech solution for buyers across all industries."
The round signifies that investors believe in Showpad's ability to continue being a leading provider in sales tech as the industry grows, Holmes said.  
"The round brings our funding up to $200 million, and for us, it means that we have a set of investors that are bullish about our sales enablement and sales tech, and they're bullish on Showpad and our ability to lead in that category," he said. 
Chicago has played a major role in the company's growth. Holmes has spearheaded the branch's growth, convincing the leadership in Belgium that a successful team could be built in Chicago. Starting with one employee in a WeWork in Chicago two years ago, the office has exploded to include 150 employees. 
Chicago's pipeline of talent and close-knit tech community has enabled the company to thrive there, Holmes said. 
"The most important thing it's provided us is, I don't think we could have added this many high-quality people in this short period of time in any other city in the world," Holmes said. "We're beyond thrilled with the velocity of hiring and the quality, and drive, of the people we've hired in Chicago. Full stop."
But the affinity doesn't end there. The company has become ingrained in the city's tech community, even hosting an intern day, where more than 100 interns citywide visited its office for drinks. 
Meanwhile, Showpad has bolstered its position in the tech world by expanding its product capabilities, acquiring sales training software, LearnCore, and meeting intelligence platform, Voicefox, in 2018. The acquisitions have enabled Showpad to create a one-stop shop of sales tech solutions, Holmes said.
Moving forward, the company plans to continue to grow its Chicago team, which means they may be in the market for a new office space soon. While Holmes didn't have specifics, he did say they didn't want to move far. 
This Series D funding round was led by Dawn Capital and Insight Partners, with participation from Hummingbird Ventures and Korelya Capital. Silicon Valley Bank provided debt financing on the deal.