In the fall of 2017, Showpad announced it was opening an office in Chicago, its new North American headquarters. If the company took things slow as it found its footing in a new city, no one would have batted an eye.
Instead, Showpad hit the gas.
In 18 months, the company has gone from 10 employees in a WeWork to over 130 team members who work out of an office in the Loop. We recently caught up with three Showpad employees to learn more about the company's rapid growth, its culture and what's got them so excited about the future.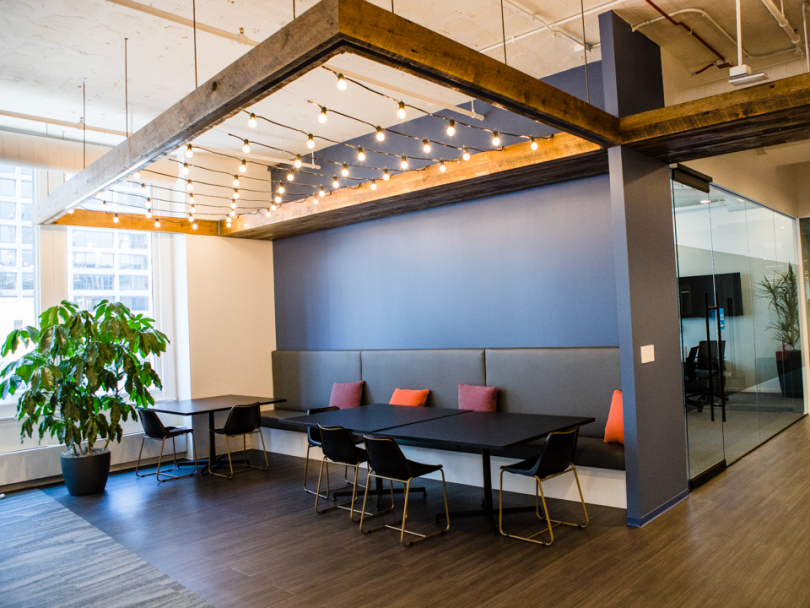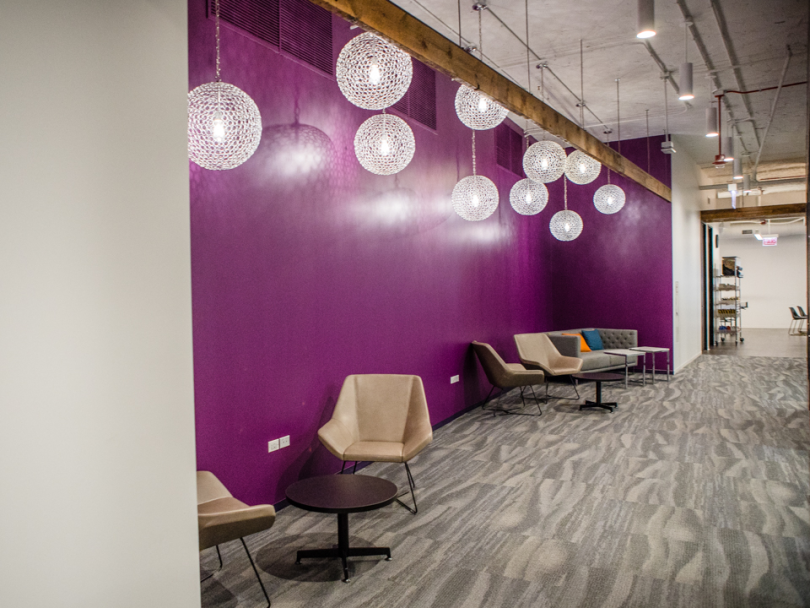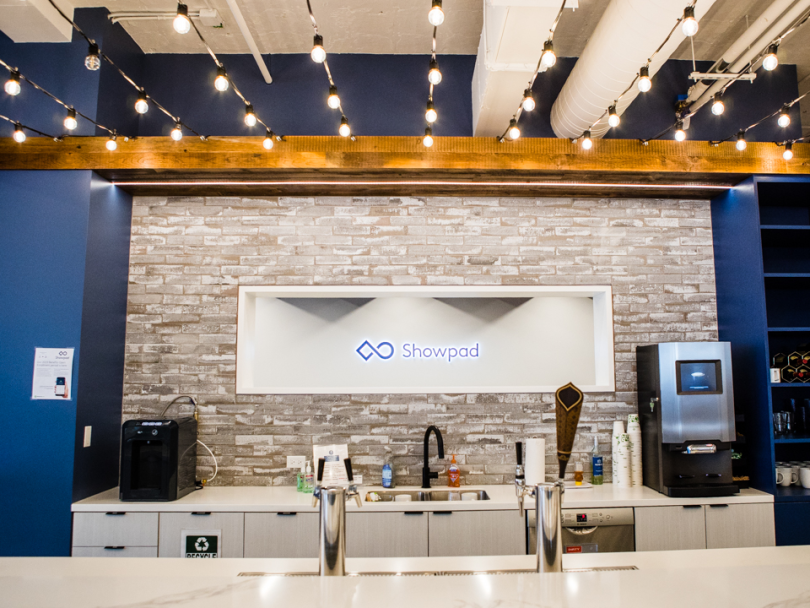 EMPLOYEES: 400 globally, 130 locally
FOUNDED: 2011
WHAT THEY DO: Showpad's sales enablement platform helps sales and marketing teams at companies like GE, Dow and Fujifilm deliver better buyer experiences. In addition to sales content management, the platform also features training and coaching software.
WHERE THEY DO IT: Chicago, the company's North American headquarters, with eight additional offices spread across the U.S. and Europe.
COME TOGETHER: Once a year, the company brings its global team together to recap the previous year and plan for the one ahead. In addition to the company-wide get-togethers, different groups and departments at Showpad host off-site events throughout the year.
GET INVOLVED: Showpad Cares helps employees make an impact in their communities by organizing local volunteer opportunities throughout the year.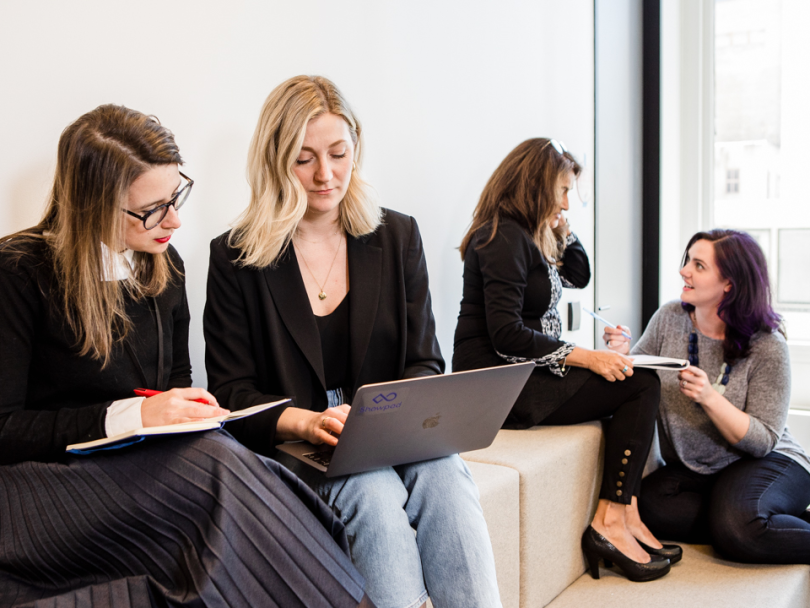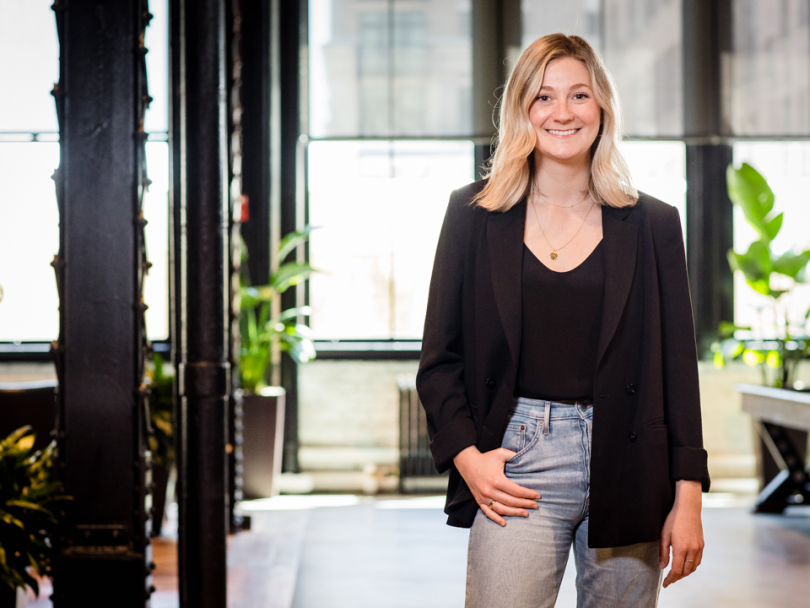 Roxy Cordt, Enterprise Customer Account Executive
Roxy's mission is to build relationships with Showpad's enterprise clients and expand the company's footprint within those organizations.
BEYOND WORK: Roxy practices and teaches yoga, which helps her stay grounded while working in a fast-paced environment.
You joined Showpad in January 2018, only a few months after the company opened its Chicago office. How has the company grown since then?
I was the 15th Chicago hire and joined when the company was still in a WeWork. The Chicago office now has over 130 employees, and watching us grow to this scale has been incredible. What excites me the most is that we are redefining the sales enablement category. It has been so interesting to watch the market shift and react to our strategy. When we acquired LearnCore, we began to see the opportunity for rapid growth. I am confident that our growth trajectory will only go up from here.
You were in customer success when you joined Showpad. How did the company support your transition to sales?
Showpad was extremely supportive. I was very transparent about my career aspirations with both my immediate manager and our global head of customer success. They encouraged and supported me to make the leap to sales. Once the move was complete, my new manager and our sales enablement team made every resource available to help get me up to speed. I have felt extremely supported along this journey, and I am very grateful for the career coaching I've received.
 
The Chicago office now has over 130 employees, and watching us grow to this scale has been incredible."
Joining a newly opened office means you get to play a role in shaping its culture. How are employees empowered to help shape or participate in the office culture?
Showpad gives employees the opportunity to get involved in and shape initiates we are passionate about. I was passionate about a women's employee resource group and was immediately given the runway and support to take on a leadership role in the organization, plan events, propose a global budget and more. Being involved in this group has given me ample opportunities to meet with other women at Showpad in various regions and functions who I would not have normally interacted with.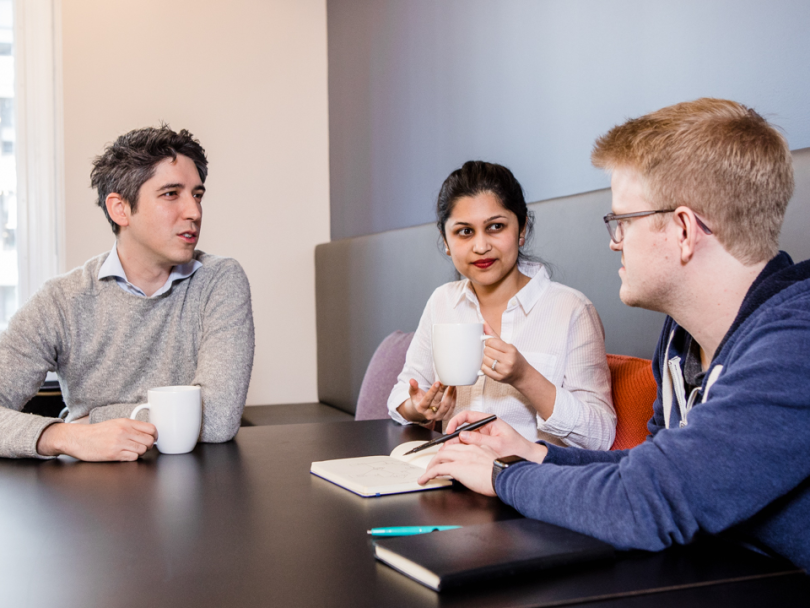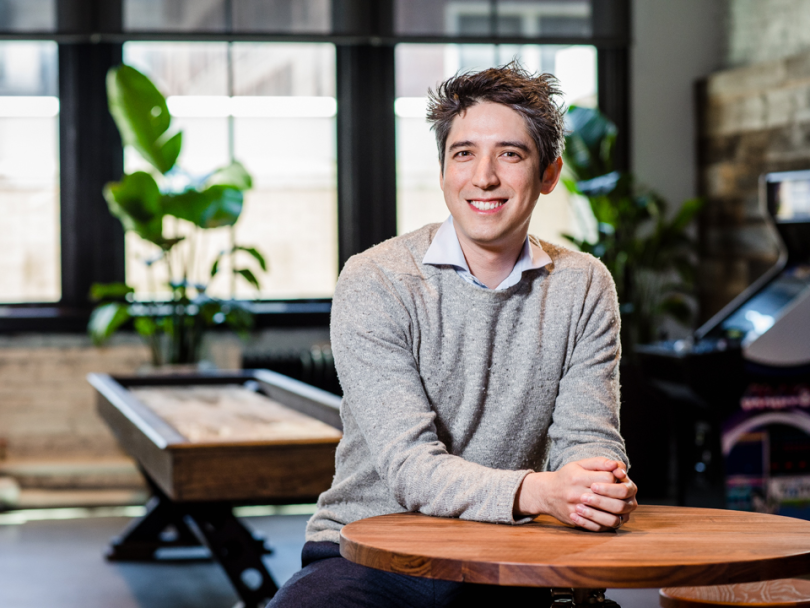 Paul Ray, Principal Engineer
In addition to building and growing a team of highly skilled engineers who develop innovative software, Paul is also responsible for ensuring his developers have ample opportunities to flex and further develop their skills.
BEYOND WORK: Paul took up golfing after injuries and Father Time forced him to turn away from contact sports. Paul likes golf due to the concentration and discipline it requires, and because of the golfing community's willingness to share advice.
You joined Showpad when the company acquired LearnCore in the summer of 2018. What was it like to bring those two companies together?
At LearnCore, we championed passion, energy and grit to find creative solutions to challenging problems, ownership over tasks and responsibilities, and the willingness to assist teammates to accomplish a goal. While other fast-growing companies sometimes lose those fundamental ideals, Showpad was able to retain the best parts of startup culture while remaining scalable. Because of this, the companies' cultures blended effortlessly, and we were able to quickly unify as a single engineering team and platform.
We've also heard Showpad places a premium on continuous learning and development. What professional development opportunities help your team grow their careers?
"Growing together" is a core value at Showpad, and our engineering team values working together to grow and improve their skills. This begins in onboarding when an engineer is assigned a teammate to get them acclimated to development processes and their team. We recognize the potential of cross-team collaboration, which is why we created Showpad guilds. Guilds meet regularly to share and explore emerging trends and process improvements. Finally, Showpad supports and encourages team members to attend developer conferences and events. Showpad even hosts its own software conference, Gears, which brings engineers together to explore next-generation technology.
 
What excites me most is that we'll be developing our ambitious product vision more quickly, continuing to be leaders in our industry and shaping the Chicago tech scene."
Showpad has grown rapidly since the LearnCore acquisition. What about the company's future growth plans excites you most?
It's been incredible to witness. We've launched or expanded several of our global offices, including our Chicago office, which grew incredibly quickly after it opened! It's a testament to Showpad's success and commitment to building a strong headquarters in this city. What excites me most is that we'll be developing our ambitious product vision more quickly, continuing to be leaders in our industry and shaping the Chicago tech scene.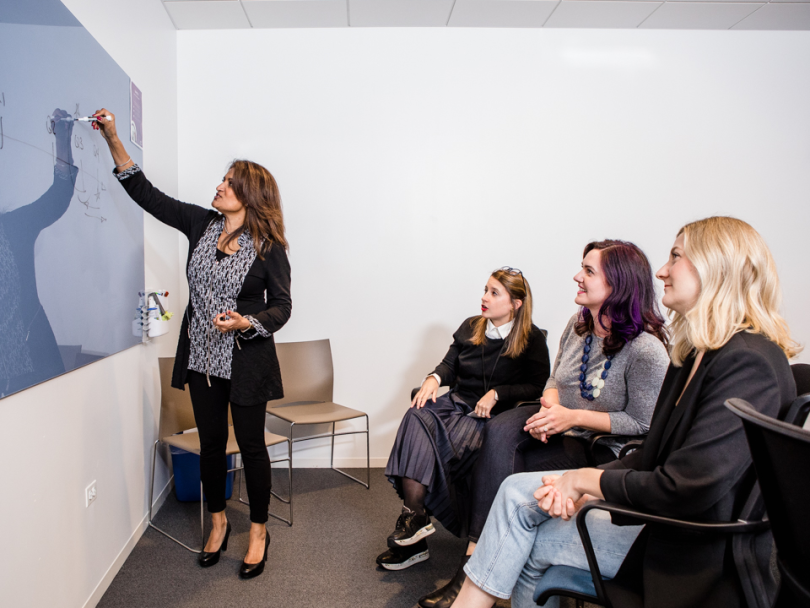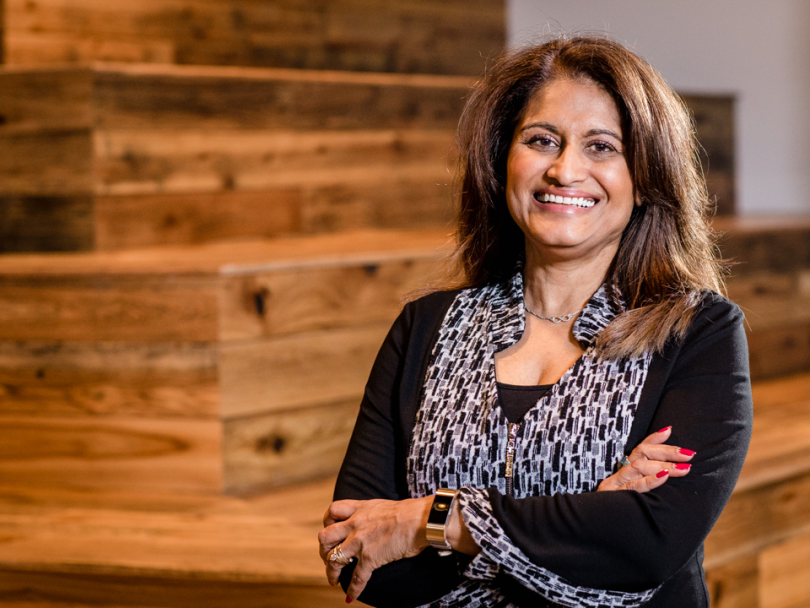 Rita Patel Jackson, VP of Product Marketing
Rita is in charge of building, developing and leading Showpad's global product marketing team, which drives revenue growth for the company through the product messaging, packaging, pricing and tools it delivers.
BEYOND WORK: Rita loves to travel the world and immerse herself in the cultures of the cities she visits.
You've built, led and grown teams at some pretty big companies. What excites you most about building a team at Showpad?   
The opportunity to build a team in my hometown of Chicago while staying globally focused by working alongside our team members in Europe. It is not how big your team is but about leading them to be the best they can be, and the talent on my team is incredible. I feel that my role is to challenge them to continuously learn and grow while leveraging their individual "superpower."
Getting out of bed every morning can be difficult, but not if you're passionate and excited about what you do. What excites you about your work?
It's the people and the opportunity. Starting with the founders, the people are incredibly intelligent, yet humble. There is an energy that surrounds this company that's contagious and makes you strive to do your best — while having fun at the same time. Second, there's the opportunity. There are not very many places where you have the opportunity to create a market in an exciting space while building up the local talent pool, staying globally focused and having fun.
 
It is not how big your team is but about leading them to be the best they can be, and the talent on my team is incredible."

Speaking of passion, we also hear you're a passionate advocate for women in technology. What form does this advocacy take, and how is Showpad working to address the underrepresentation of women in tech?
As a minority woman in STEM, I feel it is my responsibility to help other women of STEM navigate this complex corporate world. I mentor quite a lot of young ladies in STEM, as well as speak at events about my journey and share tips on how to keep growing. I am also active in a few associations that promote women in STEM and am always open to other ways to advocate for women in STEM. Showpad has a Women in Showpad organization that is very active, and there's a conscious effort to advocate for women in STEM that starts with our executive team.