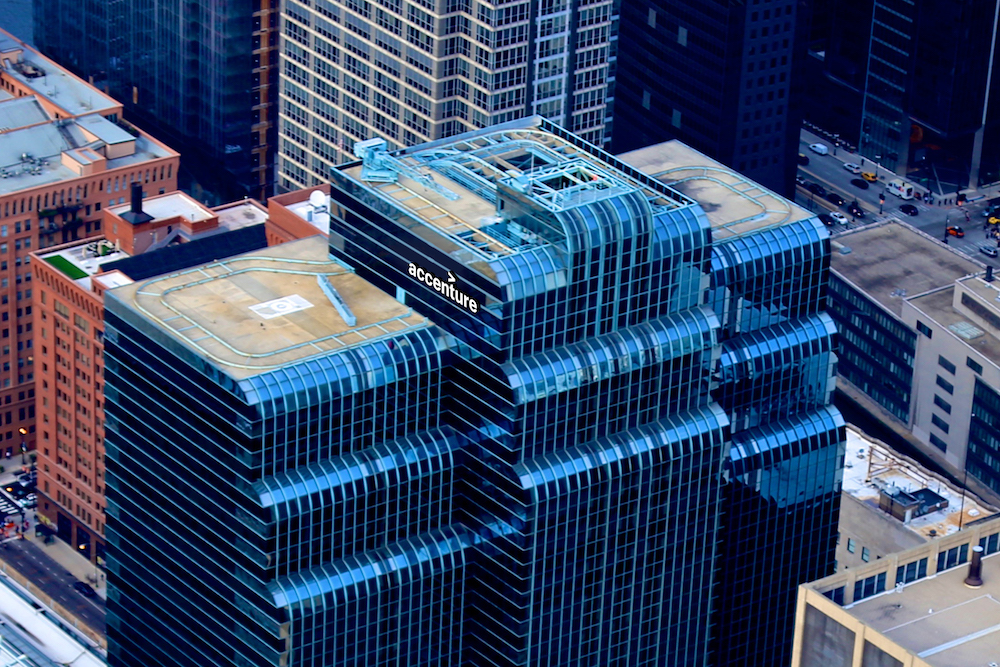 Accenture, one of the world's largest professional services companies, is about to get even larger in Chicago.
On Wednesday, the company announced that it will add 600 jobs to its Chicago operations by 2022. Its growth is so extensive that the company is getting a building named after it. 500 West Madison, which is the location of Accenture's Chicago office, will be renamed Accenture Tower.
All 6,200 of Accenture's Chicago employees — yes, you read that right — will be based in Accenture Tower.
Accenture currently occupies space in 500 West Madison, but it will be expanding to seven floors of the building. The Accenture name and logo will also be affixed to the top of the building.
Accenture made the announcement in conjunction with Illinois Governor JB Pritzker and Chicago Mayor Lori Lightfoot.
"The city of Chicago is committed to inclusive growth that ensures the success of a thriving downtown [and] extends across all of our city's neighborhoods and communities," Mayor Lightfoot said in a statement. "We thank Accenture for their continued investment in the city of Chicago."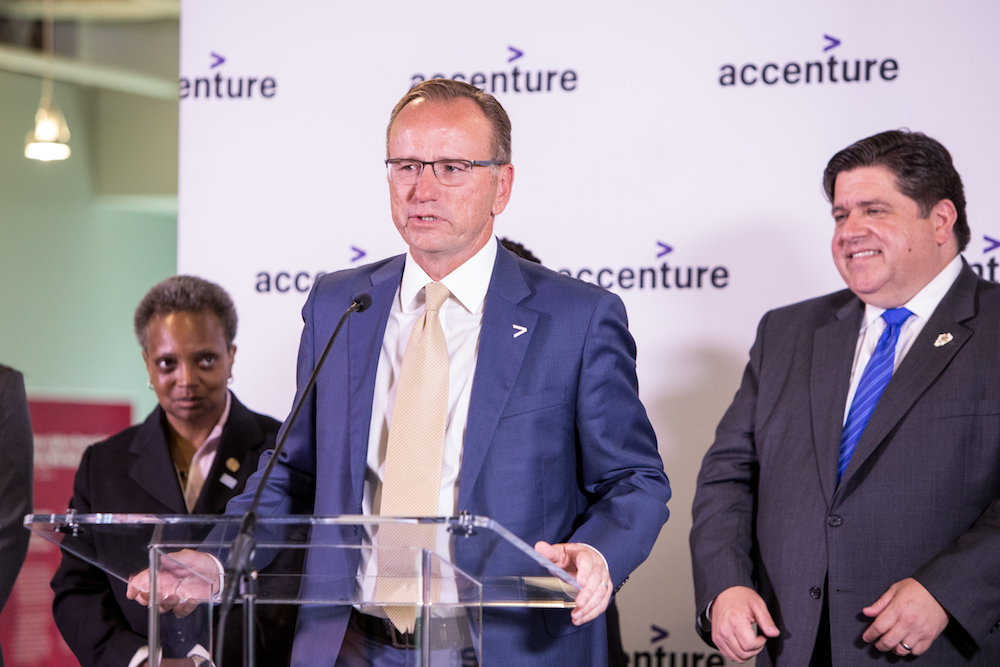 Accenture is a huge consulting firm that serves multiple industries. It has offices across the world and over 482,000 global employees. Although it's headquartered in Dublin, Ireland, Accenture has a major presence in Chicago with over 6,200 employees, which is why news of this expansion warrants a press conference featuring the Illinois Governor and Chicago Mayor.
With the announcement, Accenture has also committed to doubling the number of apprentices it'll train — adding another 180 apprentices by the end of 2022. Accenture's apprentice program started through a partnership with the City Colleges of Chicago in 2016 and continues to grow.
"Our announcement today expands our longstanding commitment to this important market," Jim Coleman, a senior managing director who leads Accenture's Chicago business, said in a statement. "The focus here is on our clients, our people and our communities, and we look forward to continuing to contribute to Chicago's fast-growing business and tech economy."