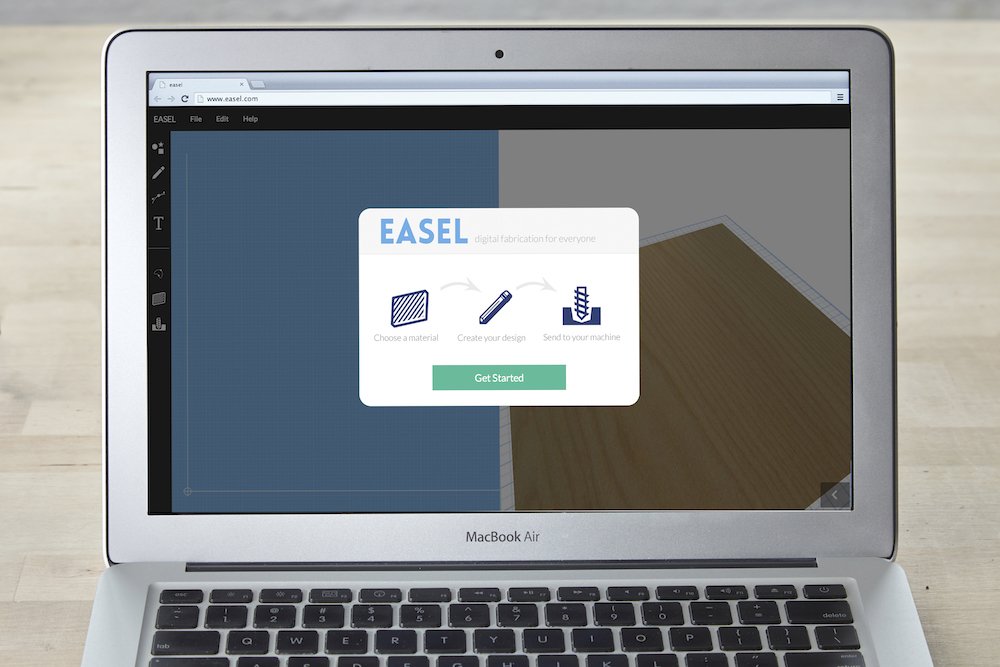 Mere years ago, 3D printers and carving machines were largely seen as prototyping tools and fun distractions for hobbyists in the maker movement. Now, these technologies are entering the manufacturing mainstream in a big way, and investors are taking notice.
Inventables, a Chicago-based maker of 3D carvers and digital manufacturing software, announced on Tuesday that it has raised a $11.5 million Series C round of funding. 
Founded in 2002, Inventables differentiates itself in the digital manufacturing marketplace with its emphasis on user-friendliness.
"I wanted the experience of 3D carving to be easy and accessible to everybody, not just the engineers with years of training," CEO and founder Zach Kaplan told Built In in a 2016 interview.
To that end, Inventables' software platform, Easel, is entirely browser-based, and handles everything from designing 3D models to controlling the carving process. According to the company, its software and 3D carving machine are currently used by manufacturers to make everything from furniture to guitars and drones.
Inventables will use the funding to expand the capabilities of Easel and make it compatible with "hundreds" of carving machines made by other companies, according to a statement issued on Tuesday.
"We are excited to see thousands of American businesses using our products for production. This investment enables Inventables to enhance the functionality and compatibility of our Easel software, helping our business customers produce products faster and more profitably," Kaplan said in the statement.
An early member of Chicago's mHUB manufacturing innovation center, Inventables is part of a growing ecosystem of local digital manufacturing companies. Fast Radius, which uses 3D printing technology to manufacture industrial-grade components, also raised $48 million earlier this year.
Cue Ball led Tuesday's funding round, in which True Ventures, Greycroft, Pipeline Capital and Draper Associates also participated. Individual investors include newly minted Relativity CEO Mike Gamson and LinkedIn CEO Jeff Weiner.