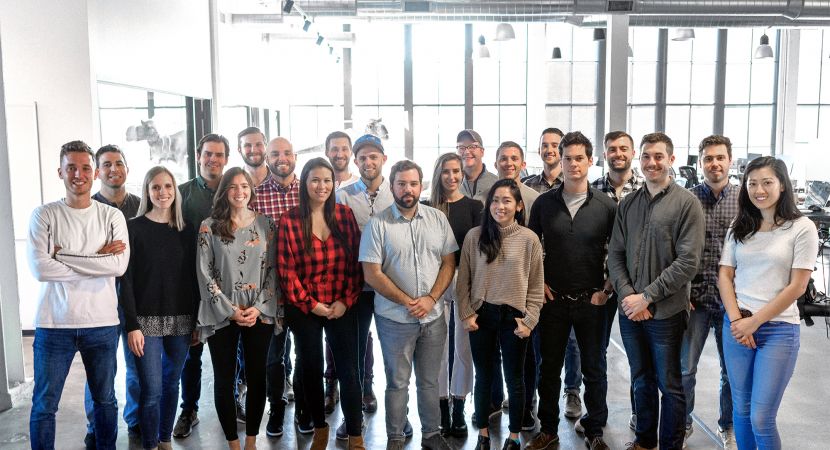 Tock, a Chicago-based restaurant reservation startup, announced Wednesday it closed on a $10 million oversubscribed funding round led by Starbucks-backed Valor Siren Ventures with participation from Origin Ventures.
Before the COVID-19 pandemic, Tock was facilitating reservation, table management and carryout operations for nearly 3,000 restaurants, wineries and pop-ups in 28 different countries. However, as shelter-in-place orders forced many of these businesses to shutter their doors indefinitely, the company launched Tock to Go, a tool that helps users deliver their food right to customers' doors, similar to DoorDash or GrubHub. Tock says it charges businesses a flat 3 percent for the service, though, while other third-party delivery apps charge upwards of 25 percent.
"We were impressed with Tock's system, innovations, and rapidly expanding raving-fan customer base throughout 2019, but we were blown away by its rapid development and deployment of Tock to Go amidst this terrible pandemic" Valor Siren Ventures fund manager and Tock board member Jon Shulkin said in a statement. "Tock revealed true grit and entrepreneurial spirit, and is helping thousands of restaurants build a bridge to the future."
Tock CEO Nick Kokonas is also well known for his roster of award-winning fine dining restaurants including Alinea and Roister. In an essay published by Fast Company in April, he described how the company quickly pivoted in response to the pandemic, launching a working Tock to Go prototype in March just five days after work on the project began.
The platform has been a hit in the industry. Kyle Welter, Tock's director of marketing, says the company has already onboarded about 1,500 restaurants, and is adding about 50 more businesses a day with no sign of slowing down anytime soon. He predicts this momentum will continue to be the case even when restaurants are able to operate normally again.
"For the foreseeable future, restaurants will not be able to operate in the conventional sense based on their existing business models. Eventually, when they reopen their doors, they can use Tock for what it was ultimately built for — reservations — but they will also continue using Tock to Go to support their revenues," Welter told Built In via email. "We predict with very high confidence that, with capacity limits in place, restaurants will continue to offer carryout alongside regular dining services for quite some time."
Welter says that this $10 million will be "invested in all things growth" and that the company will be hiring in its sales, marketing, design, engineering and support departments. Tock will also be creating even more tools that allow restaurants to continue operating amid the pandemic, including contactless payment, dual dine-in and carryout services, data-driven hospitality reporting and marketing integrations.
"It's hard to express in words how strong of a camaraderie we've developed as a team and with our customers over the past two months," Welter said. "Restaurants are the soul of a neighborhood, and we're giving everything we've got to keep it that way."