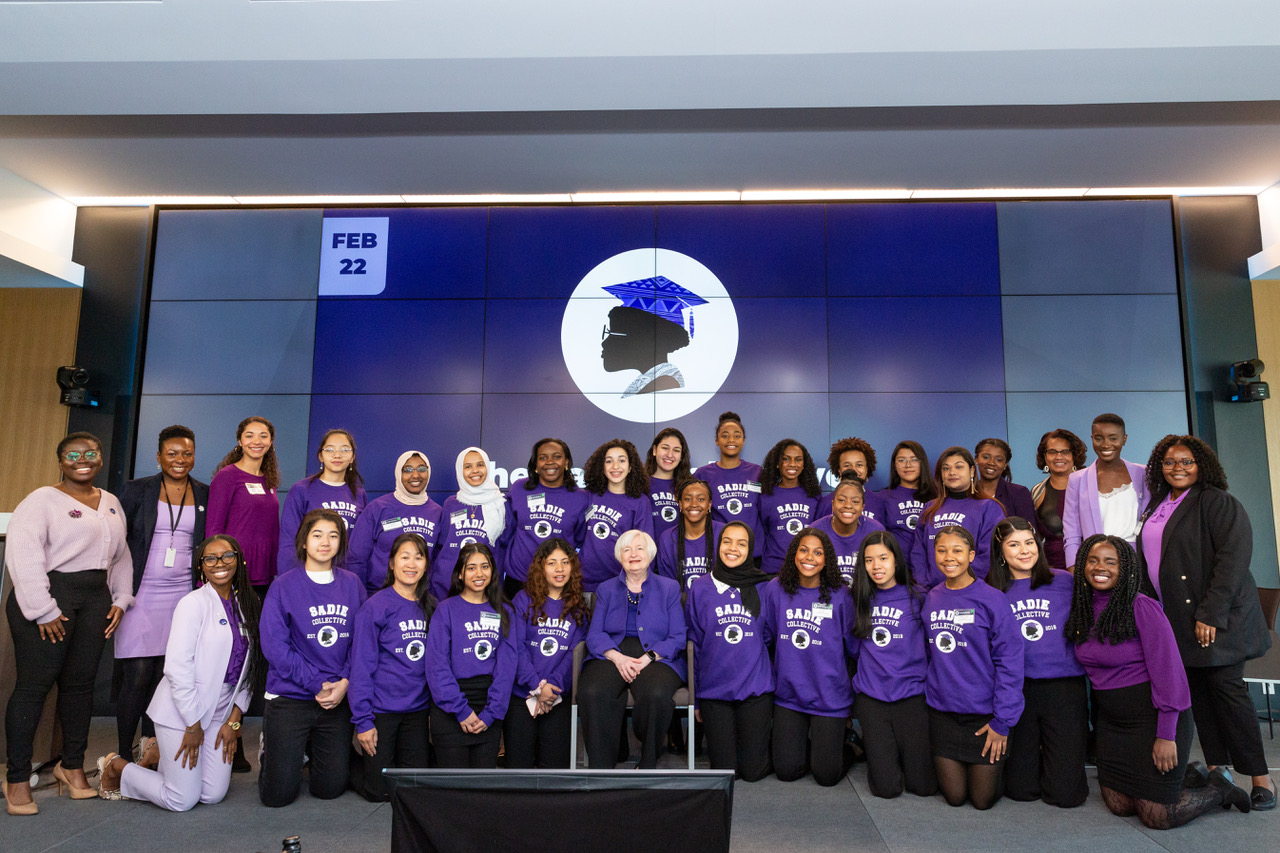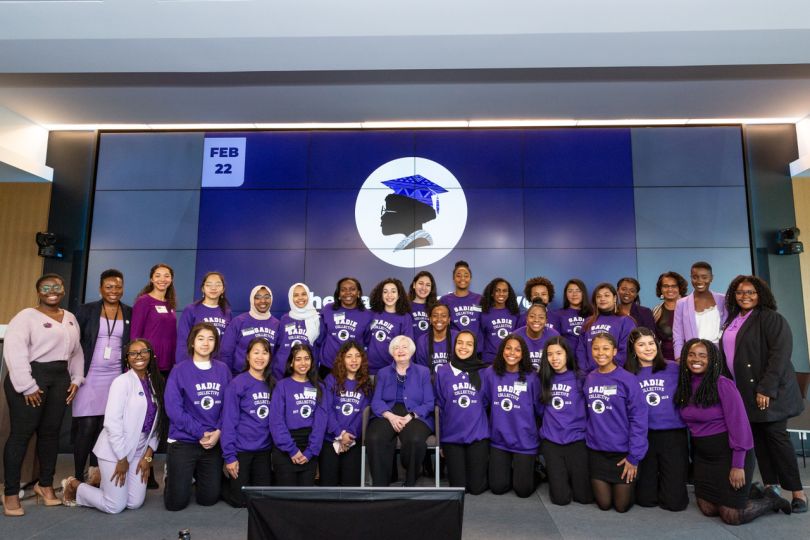 In 1921, Sadie Alexander became the first black person to earn her Ph.D. in economics. But financial institutions — which, back then, were even whiter and more male than they are today — told her she couldn't practice. Her response?
"She said, 'Screw you guys, I'm going to go get a law degree.' So she was the first black person in America to hold two graduate degrees at the same time," said Anna Gifty Opoku-Agyeman, CEO and co-founder of The Sadie Collective, a Washington, D.C.-based nonprofit that aims to get more black women involved in STEM fields.
Just last month, Opoku-Agyeman finished serving as an economic research scholar at Harvard University. In addition to an internship at The Urban Institute, she's focused on developing her nonprofit, which was named after Alexander. Alexander's mere existence as a black woman in STEM was a form of protest, Opoku-Agyeman said.
Alexander's and other black tech professionals' legacy was honored Wednesday during the global #ShutDownSTEM movement, which was co-founded by Brian Nord, a cosmologist and physicist at Fermilab and the University of Chicago. As part of the day of protest, more than 3,000 physicists, astronomers, and other technologists pledged to stop research, classes, meetings and more to honor present and past black contributions to the STEM field.
"This moment is about black people and the conditions under which we live and work," Nord wrote in an open letter. "It is about how white supremacy pervades my professional spaces, as well as my life outside of them."
In a message to Built In, #ShutDownSTEM organizers urged tech companies to use the time to reflect on their hiring practices and address racial wage gaps. Organizers said people should work or donate to community anti-racism organizations, and take the time they need to educate themselves.
Traditionally, activism in STEM has been more subtle, Opoku-Agyeman said, with black professionals working to hire other black people to work in their offices and labs. Their work was historically marginalized, she added, and pointed to the example of Henrietta Lacks, whose biomedical findings are still being used in medicine today but whose family has not received any compensation. She said the STEM community's silence and alienation of black voices continues today, and that tech companies need to hire more black professionals to C-suite positions if they want to foster a legacy of black excellence in their organization.
"We've gotten to a breaking point though, where you have folks like me who are from Gen Z and Millennials who are also about the movement using social media to really sort of amplify our experiences," Opoku-Agyeman said. "We're saying, 'OK, if we actually come together as a collective, we can actually break the system as it is and reform it in a way that allows us to be at the forefront of change.'"