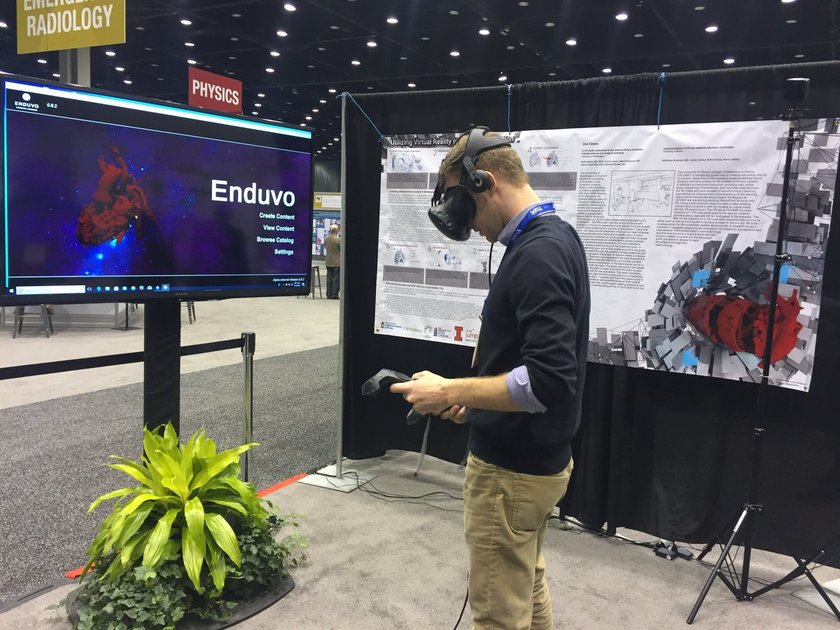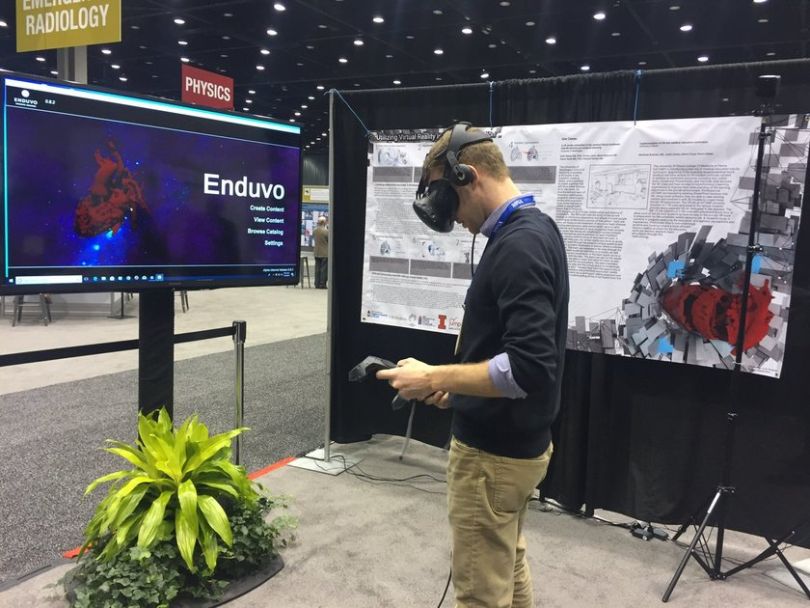 Enduvo allows prospective doctors to step inside a human heart.
Students — wearing the startup's signature virtual and augmented reality headset — can walk inside our central valve, admire the vessels pumping blood and feel firsthand a heartbeat's vibrations. By experiencing the heart on such intimate terms, Enduvo claims future doctors become better surgeons, since they hold a more nuanced understanding of the struggles faced by one of our strongest muscles.
"Studies show immersive experiences are more engaging and drive greater understanding," said Steve Garrou, CEO of the Chicago startup, a no-code, virtual and augmented reality creation and distribution platform.
And as the COVID-19 pandemic persists, Garrou said demand for tech that allows doctors, pilots, engineers (or anyone, really) to learn virtually is booming. On Wednesday, Enduvo announced that it raised $4 million in seed funding to grow development, deployment and adoption of its platform.
"We are at an inflection point, accelerated by the current global health crisis," Garrou said in a statement. "It is essential that people have access to technologies that facilitate knowledge-sharing regardless of their location or socioeconomic status."
Founded in 2017, Enduvo says any organization can use its platform to create and distribute a virtual or augmented reality simulation in under an hour. Customers start by working with Enduvo consultants to refine the structure of their final product, and then upload images, 3D models and videos created to the company's platform. Businesses then share the final product online with their employees, allowing staff to learn in a hands-on environment at their own pace, the company said.
By allowing companies to create virtual reality content without hiring outside engineers or designers, Enduvo said customers reduce content development costs by an average of 75 percent.
Clients like the United States Air Force, National Institutes of Health and the University of Illinois College of Medicine pay an annual license fee to use Enduvo. In March, the company announced it would offer educators a one-year license to Enduvo for free, to support virtual learning during the pandemic.
The startup represents the first commercial initiative to come out of ARCHES, an endowment that supports collaboration between engineers from the University of Illinois College of Engineering, health care providers at OSF HealthCare and the University of Illinois College of Medicine–Peoria, according to the Peoria Journal Star.
Enduvo's recent investment follows an undisclosed funding round the startup raised last June. MATH Venture Partners led this round, with participation from ULVentures. The company is currently hiring for a number of open roles including a developer, an analyst and a software security engineer.