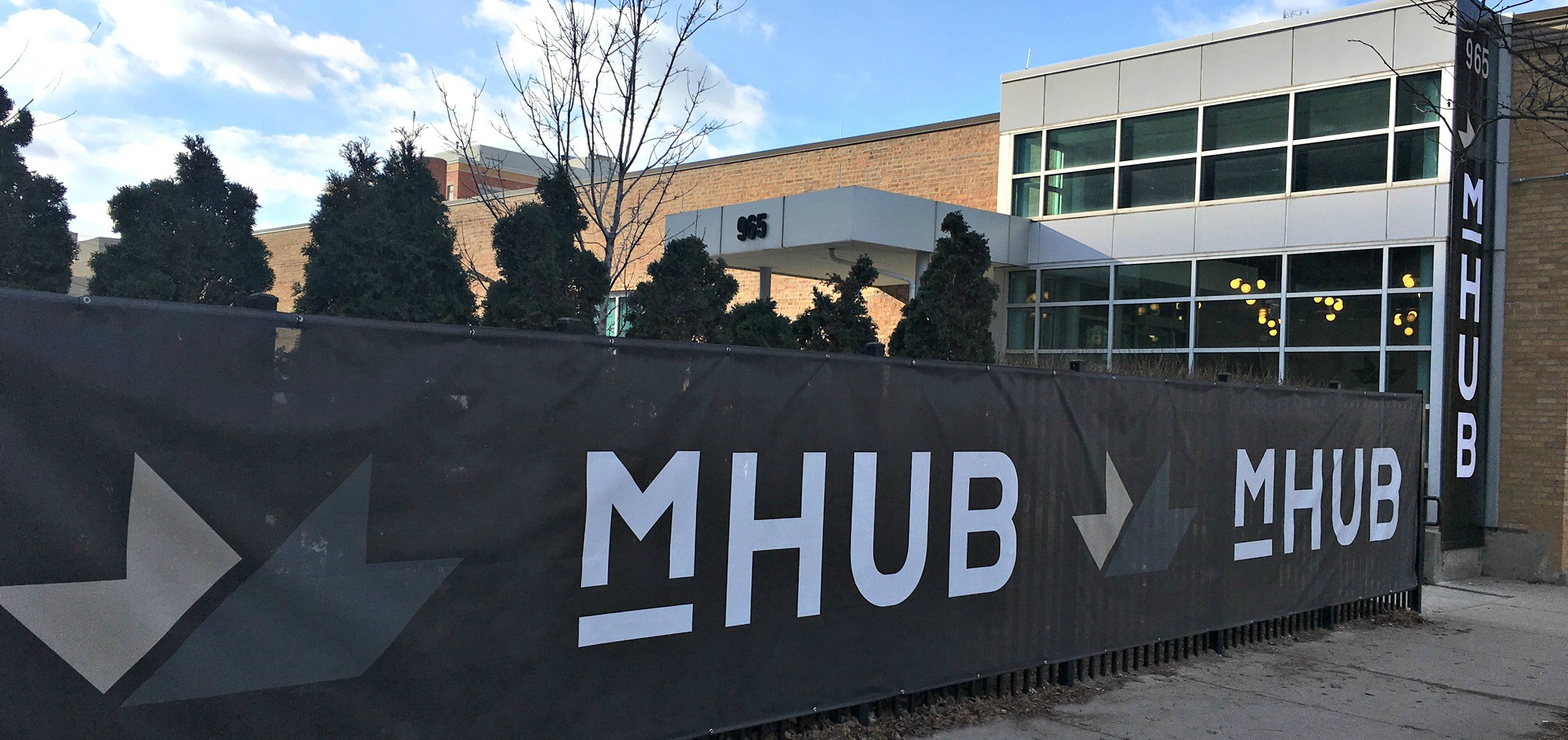 Maker haven mHUB just received $1.3 million in funding.
On Wednesday, the U.S. Economic Development Administration awarded a Build to Scale (B2S) grant to mHUB, which operates a 63,000-square-foot manufacturing innovation center in River West. The funding will be used to triple the number of Illinois creators it connects with corporations — with the ultimate aim of bringing new physical products to market — as well as to develop a digital platform for the program, which mHUB calls its Product Development Service segment.
mHUB will receive the grant funding over three years. Erin B. Guthrie, director of the Illinois Department of Commerce and Economic Opportunity, said mHUB was one of 35 award recipients.
"New federal dollars will allow mHUB to support more Illinois entrepreneurs in realizing their dreams while generating products that keep our state at the forefront for manufacturing and innovation," Guthrie said in a statement.
Since launching the Product Development Service program in 2018, mHUB has supported more than 60 entrepreneurs, developed 95 new products and invested $1.2 million in the state's startup community. mHUB counts more than 270 startups as part of its network.
The federal grant isn't the only funding mHUB has received recently.
Last month, the nonprofit announced it had raised more than $5 million to launch a new fund to invest in Internet of Things, medical device, smart city and other tech startups. Billionaire real estate magnate and private equity investor Sam Zell contributed to the new fund, which mHUB is calling the Product Impact fund.
CEO Haven Allen said mHUB eventually aims to grow the fund to $15 million.
"Many entrepreneurs fail early because they are forced to choose between building their businesses and securing a steady income stream," Allen said in a statement. "The model we built provides a revenue stream and runway to get over that hump, while also connecting small- and medium-sized manufacturers to much-needed talent to innovate."