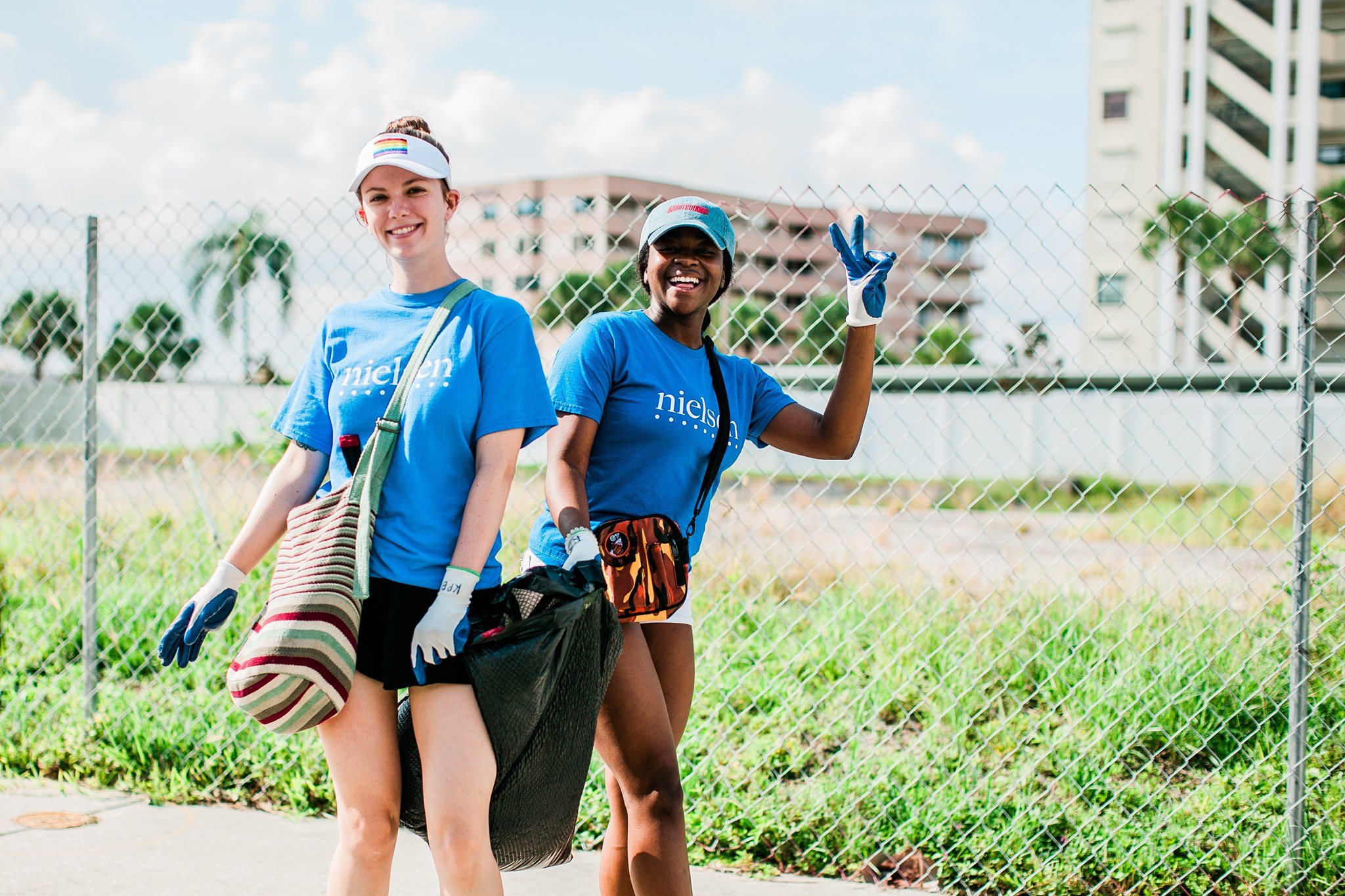 A research giant with deep local ties just announced a major corporate investment in Chicago.
On Tuesday, Nielsen Holdings announced it will headquarter its consumer market research arm in Chicago, once its split from its media research business becomes official on January 1. Nielsen announced last year it planned to divide its business into two separate, publicly traded entities. The company in Chicago will focus on crunching data on consumer shopping and packaged goods trends, and will be named Nielsen Global Consumer Business.
"Coupled with Chicago's long-standing reputation for diverse talent, establishing our headquarters here will help us on our journey to define the future of e-commerce measurement and data," David Rawlinson, CEO of Nielsen Global Consumer Business, said in a statement.
Nielsen was founded in the city's north Rogers Park neighborhood in 1923, and now employs more than 600 people in the city. The company's Chicago presence represents its largest office in the world — and Nielsen plans to continue to grow.
The company will add at least 50 people to its Chicago market research business over the next two years, which a spokesperson told Built In will include "technology, innovation and other corporate roles." The company also plans to work with city and local school officials to connect individuals from underserved communities to internships and entry-level positions. Nielsen did not receive tax incentives for choosing Chicago as its headquarters.
Mayor Lori Lightfoot said the company's return of its headquarters to its hometown will jumpstart Chicago's economy.
"Nielsen is furthering its position in the most economically diverse city in the nation, enabling it to better lead this fast-moving and cutting-edge industry, all while helping develop our city's own incredible workforce talent pipeline for years to come," Lightfoot said in a statement.
In addition to the city's strong talent, a Nielsen spokesperson told Built In that the company was attracted to Chicago for its global nature, as well as its affordability compared to other cities. The spokesperson noted that the initiatives unveiled in the state's five-year economic development plan also played a role.
Released last year by Governor JB Pritzker, proposals outlined in the economic development plan include expanding broadband internet access in rural areas, building cleantech-focused labs near colleges, giving startups tax credits for research and development and creating job training programs for low-income and other underserved communities, according to the Chicago Tribune. 
"We look forward to partnering with Nielsen to ensure more Illinoisans can benefit from jobs created and their continued economic growth in our state," Pritzker said in a statement.