How can brands market to their target audience if they don't actually have a full picture of who their target audience is?
According to Ric Elert, president and COO of outcome-based marketing company Epsilon, it's long been a hurdle for marketers to combine data gleaned from loyalty programs, email marketing, in-store interactions and more into one neat profile. Instead, what they're left with is incomplete information about their consumers that only paints half a picture. 
"Businesses today struggle with managing the central identity of their customers and aligning all their interactions," Elert said. "It's becoming harder for clients to connect to and have continuity with their customers over long periods of time."
Enter Epsilon PeopleCloud, an integrated suite of products that enables brands to personalize consumer journeys and build stronger relationships with customers through valuable data. In terms of consumer information, Elert defines the product as offering a "central point of truth."
 
It's becoming harder for clients to connect to and have continuity with their customers over long periods of time."

Aside from the sleek data models and AI used to power the platform, there's something else that makes EpsilonPeopleCloud stand out: It was launched in less than 90 days, directly on the heels of Epsilon's acquisition by advertising and PR company Publicis Groupe.
In a conversation with Built In Chicago, Elert shares what it was like to build an innovative new marketing suite on the heels of an acquisition, the unique challenges his team faced and why he thinks Epsilon PeopleCloud will be a vital tool for brands moving forward. 
But first, a brief timeline
2019: Attracted by the technology and data capabilities of Epsilon, French marketing firm Publicis Groupe acquires the company. According to Publicis, it was one of the largest marketing mergers ever. Epsilon launched Epsilon PeopleCloud.
2020: Epsilon announced new offerings in the Epsilon PeopleCloud suite, including a digital media branding solution and new loyalty essentials offering.
Tell us a little more about what Epsilon PeopleCloud does.
Elert: When clients interact with a brand, whether it's an email, a loyalty platform, or in-store, all that client information has to work together: You can't have one view of the customer digitally, another view of them in-store and another in a loyalty program because that causes a lot of disconnects with the consumer base for these brands. 
Bringing all that information together into an identity solution and making sure that all those individual systems are aware of the full interaction with the consumer is important. That's what we deliver with Epsilon PeopleCloud — it allows clients to understand their customers at a deeper level and activate across the customer journey to deliver a holistic approach to the individual consumer interacting with the brand.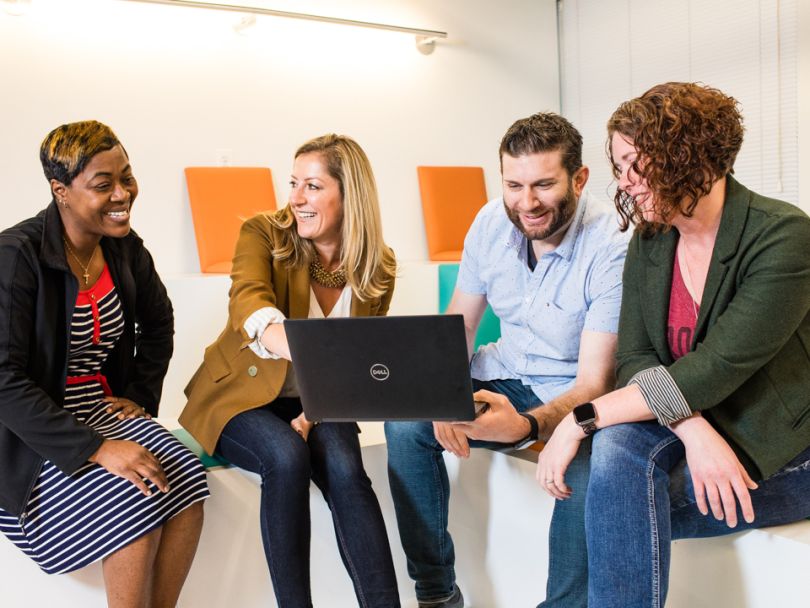 Why is personalization so important for Epsilon PeopleCloud?
Taking the capabilities based on one product and spreading them throughout Epsilon PeopleCloud was big. Often, clients would have a data set in one solution, but then a totally different data set of the customer in another solution. We now have a universal profile of data that's constantly being enriched from all interactions with the brand. Whether it's an app, a store or a loyalty program, we can use that information to give a clearer picture of what is motivating customers and what they like.
This allows us to leverage more customization for each client so we can make the environments attuned to their way of working. Without the platform working together, you'd have to do a lot of reworking to adapt to different capabilities. Our platform doesn't work that way: All the work we're putting into it is through customizing, rather than rebuilding for clients.
PROTECTING PRIVACY
"We're always trying to make our clients' connections with consumers more valuable. We also make sure consumers know that their data is privacy-protected, secure and valued. I think Epsilon builds a good relationship between all three parties. I feel strongly about Epsilon as a company because we hold that relationship dear and use it to make decisions that drive the platform forward." — Elert
What was the timeline for building Epsilon PeopleCloud? 
We were working on pieces of it before Epsilon was acquired by Publicis, but on July. 2, 2019, we made the decision to take what we built internally and merge it with Publicis' data platform to deliver Epsilon PeopleCloud within 90 days. We decided on the best-of-breed approach for every one of the solutions used in EpsilonPeopleCloud instead of having, say, three personalization modules that are sort of similar.
 
It was very important to set that bold 90-day goal to force us into getting integrated with our parent company." 

As someone who's been through a lot of different acquisitions, I felt it was very important to set that bold 90-day goal to force us into getting integrated with our parent company and driving deeper understanding on the platform. 
A lot of times when facing a big challenge, people look at it in its entirety versus breaking it up into chunks. If you just talked about redoing the six major solutions and changing all the plumbing beneath it in 90 days, that sounds scary. But if you plan to spend two weeks hooking up identity to every solution and breaking the project into bite-sized pieces, it's not so daunting.
This is a project where cross-functional collaboration was key. What did that look like?
It involved a lot of getting people together in the same room. In the office, we have some rooms with whiteboards that cover the walls. We'd get key leaders in there and not allow them to sit within their own groups — we sprinkled them throughout the room so the cross-talk was also cross-subject matter.
There were so many times where we'd spend hours in a room with whiteboards and people writing down everything we're putting on the boards until we found a plan. Those meetings were critical to our ability to collaborate and accelerate what we're doing.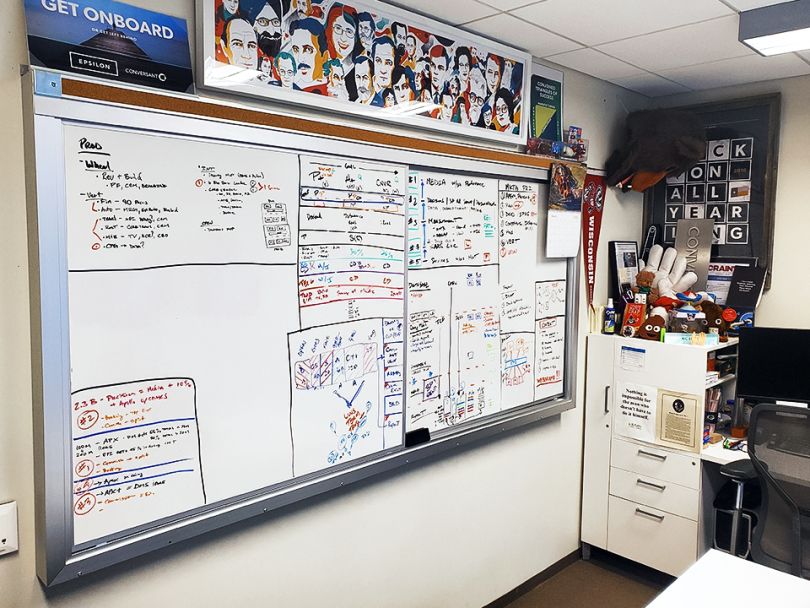 The almighty whiteboard
Whiteboarding may be harder to do while working remotely, but it's such an important tool at Epsilon that Elert wasn't about to give it up. "I had one client who wanted to have some technical discussions," Elert said. "I told them, 'I'll put a coat on and I'll go outside your office, and you all sit inside by the window. I'll draw on the outside of the windows with whiteboard markers.' We could still whiteboard and interact with each other while being COVID safe."
What were some other challenges in building Epsilon PeopleCloud? 
People were coming from different knowledge areas. For example, someone who's coming from an offline, traditional CRM system point of view may not understand digital that well, while the digital people may not understand loyalty that well because loyalty is hooked into point of sale. 
So we needed to raise the overall knowledge of each team through a lot of cross-training. You can't do an integration unless you know both ends of that integration, so you can't rely on one team speaking in one language and the other team speaking in another language. 
It really is like learning a different language. Understanding and building a common terminology was important — I can think of multiple times where someone said, "OK, when you say, 'personalization,' what does it mean to you?" Getting that common lexicon down was a big hurdle.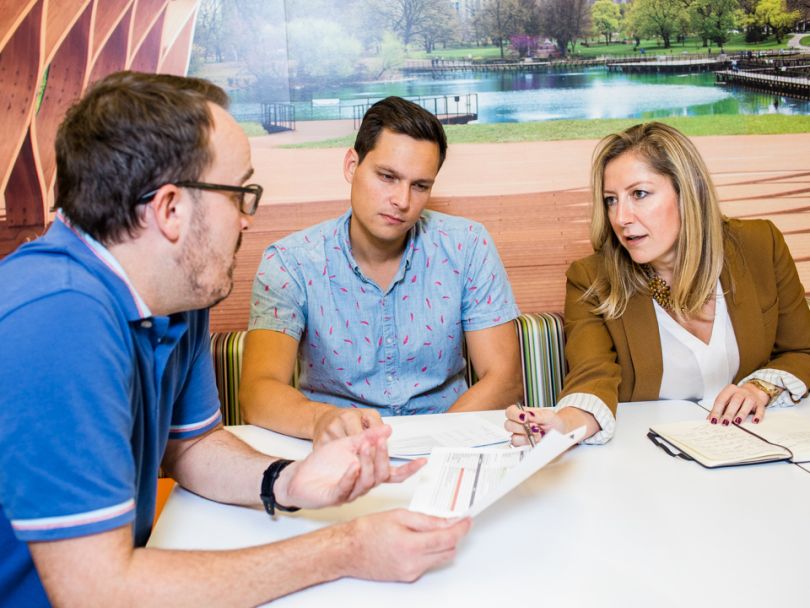 From a tech perspective and a cultural perspective, Epsilon has been undergoing a lot of change. What about the company has stayed the same?
At Epsilon, we really try to be non-hierarchical. We want people to get their work done without a lot of extra overhead. I always think of the movie "Office Space" — don't chase people around with TPS reports, just let them do good work. Give them as much vacation as possible so they don't burn out. Let your team do their best and go home happy that they accomplish something each day. 
That's been a good way to drive and hold onto people. We've been fortunate to have a lot of people with a long tenure here because we have an easy culture to feel good in. We celebrate successes and make sure everyone's voice is respected and heard.