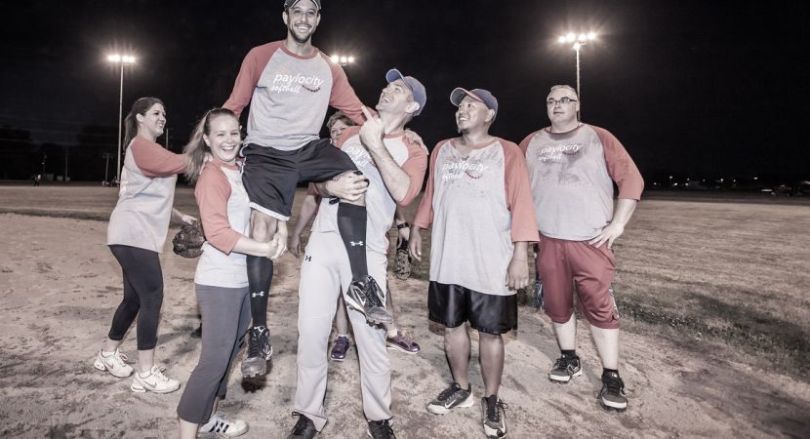 More than twice as many Illinois companies cracked Fortune's just-released ranking of the 100 fastest-growing companies in the world compared to 2019, with one Chicago-area company even ranking in the top 10.
Fortune ranked HR and payroll startup Paylocity No. 9 in its annual "100 Fastest-Growing Companies" list. Over the past three years, the magazine reported that Paylocity has generated $551 million in total revenue and raked in $70 million in profits, bringing the company's valuation to $8.73 billion.
This year represents Paylocity's first year on the list, which ranks the world's best three-year performers in terms of revenues, profits and stock returns. To be eligible for the ranking, companies must trade on a U.S. stock exchange and report results in U.S. dollars. Seven Illinois companies made the list this year, up from just three in 2019.
"It reaffirms a sense of pride for our organization," CEO Steve Beauchamp told Built In. "Probably the biggest win of this award is our ability to attract new people to our organization, as well as recognize the people who work so hard."
Based in west suburban Schaumburg, Paylocity was founded in 1997, and provides payroll services and human resources software to 25,000 businesses across the country. Unlike ADP Paycheck and other competitors, Beauchamp said Paylocity designs its platform with young Millennial and Gen-Z users in mind, looking for design cues from popular sites like Instagram and Amazon.
"We want to make sure that the software that they're using at work feels very much like the consumer software that they're using," Beauchamp said.
Last fiscal year, the number of new Paylocity customers grew 21 percent, Beauchamp said. He credited the company's growth to new clients deploying the platform, as well as existing clients investing in additional services. The company recently rolled out a video component to its community platform, which Beauchamp said has been particularly popular during the COVID-19 pandemic.
"That allows people to be able to use our community platform to communicate to all employees, to a subset of employees, to create groups, and use video as part of that communication, which is going to be more of an asynchronous communication," Beauchamp said. "So it helps with a little bit of the Zoom fatigue that people are feeling in the meeting after meeting all day long."
Over the past four months, Beauchamp noted that the 3,600-person company has hired 300 people, with 1,000 individuals now based in the Chicago area. The company has always already had a flexible work policy, with approximately half of its headcount working remotely before the pandemic. The coronavirus has only accelerated this trend — Paylocity is currently recruiting for about 45 open positions, and is hiring remotely for software engineers, product developers, technical support professionals and more.
Although the company's workforce is distributed, Beauchamp noted that employee referrals are a key part of Paylocity's recruitment process, and said he expected the company's Chicago-area presence to grow.
"We've really found [Illinois] to be a great place to be able to draw people with a wide level of diversity, both in experience and background," Beauchamp said. "I think the more diverse your workforce, the better results you can get. It doesn't surprise me that so many Illinois companies are having success."