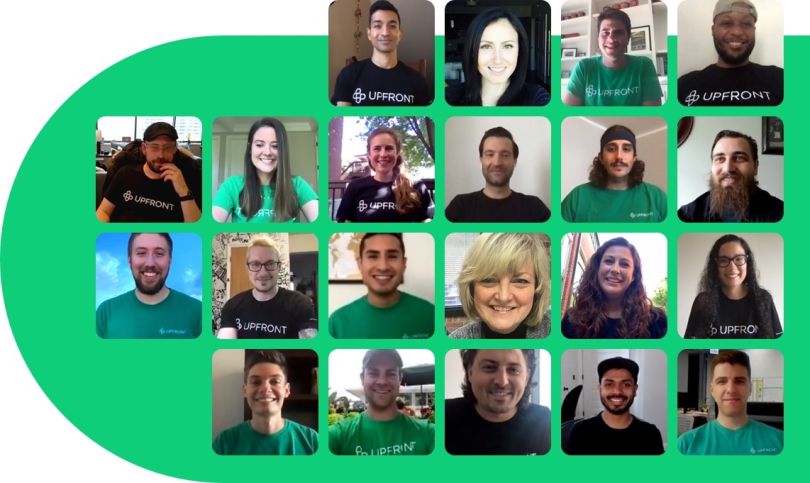 Healthtech startup Upfront Healthcare announced on Tuesday it raised $11.5 million.
The Chicago company plans to invest the funds in doubling its headcount over the next year, amid what CEO Ben Albert called "aggressive demand" for its patient engagement product.
"The more digital and in-person services that health systems layer in to support patients, the more confusing it is for a patient to know when to use each of those services," Albert told Built In.
The idea for Upfront Healthcare was born out of Albert's experiences operating his previous startup, Care Team Connect, which automated patient engagement and scheduling for high-risk individuals. In 2013, Albert sold the startup for $35 million to the Washington, D.C.-based Advisory Board Company.
"That spawned the concept of automating the process of navigating every patient to the care that they need," Albert said.
In 2016, he launched Upfront Healthcare with the aim of helping individuals understand the what, when and where of the healthcare industry. The startup integrates with an individual's electronic health records to alert them when they should schedule their next procedure and what type of service they might need. Via its Care Traffic Control tool, the company then helps patients book their appointment at the most appropriate, and cost efficient, provider.
Consumer confusion over the explosion of new healthcare services, as well as industry strain caused by the COVID-19 pandemic, has led to increased demand for Upfront's system.  The company has doubled its revenue year over year and grown the adoption of the platform by existing customers tenfold. The startup also claims to have pushed more than one million patients to schedule appointments, leading to better individual long-term health outcomes.
"Health systems need to navigate all their patients across their system to make sure they're utilizing and aware of the right services for them," Albert said. "That's really driven growth."
The company's machine learning system also helps providers maximize the long-term health of their business. By automating scheduling, Albert said the startup drives a 40 percent increase in volume to hospitals, and lowers their administrative costs by 20 percent. Upfront charges providers a subscription fee based on the size of the organization it is working with.
The 25-person company plans to double in size over the next year, Albert said, and is currently hiring for product development professionals.
The Series B round brings total investment in Upfront to $21.5 million. Baird Capital and LRVHealth led the round, with participation from Echo Health Ventures, Nashville Capital Network, Hyde Park Ventures and Martin Ventures.