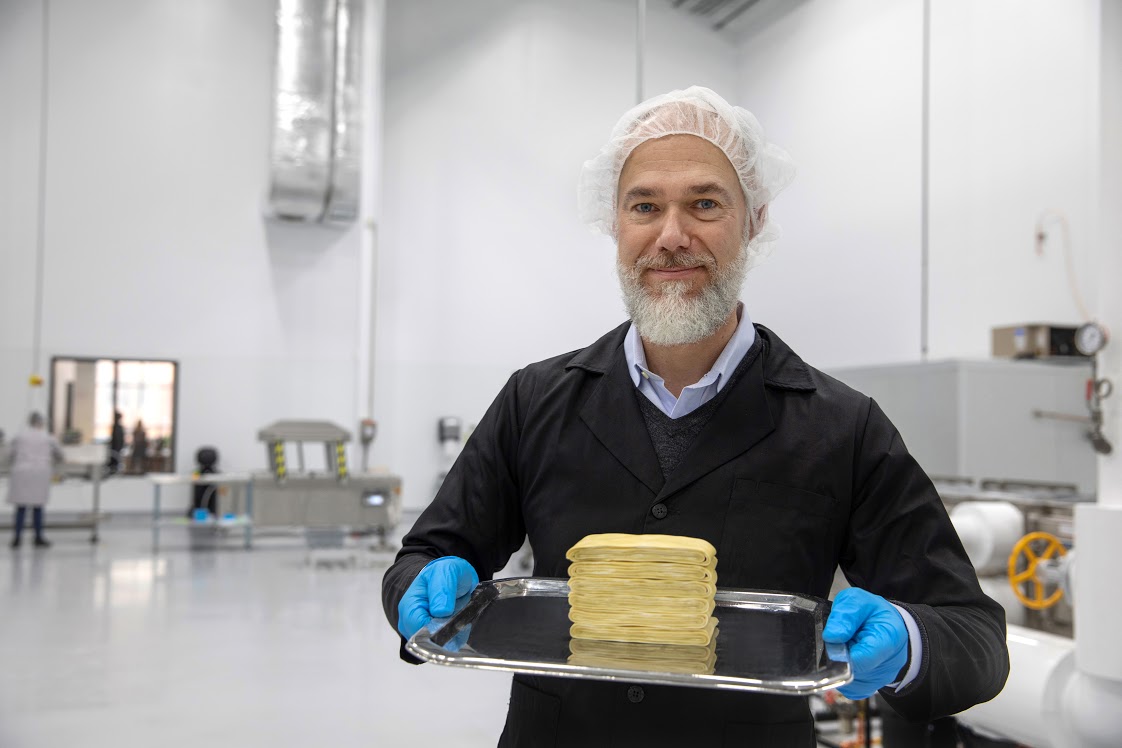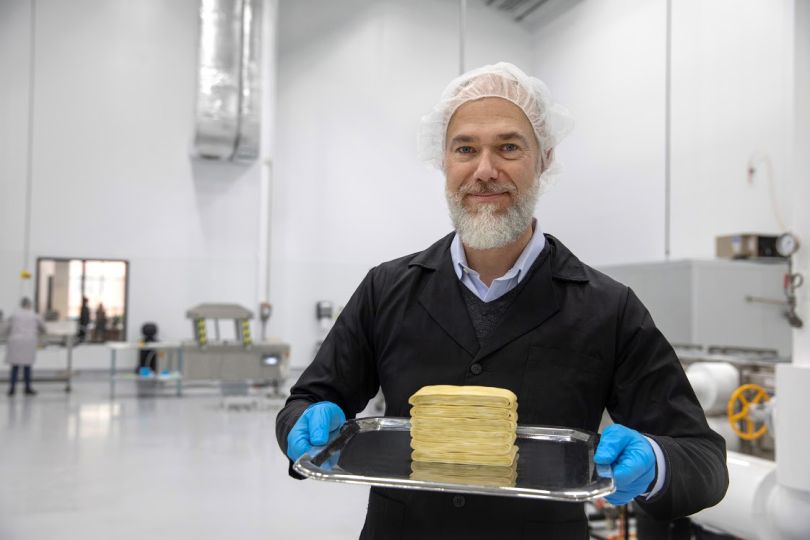 Venture capitalists can't stop planting investment in plant-based meat startups.
On Tuesday, foodtech startup Nature's Fynd raised another $45 million in venture debt and equipment financing from Oxford Finance and Trinity Capital. The funding follows an $80 million venture investment planted in the Chicago company earlier this year, as well as the opening of a new 35,000-square-foot production facility on the city's South Side.
Chief Marketing Officer Karuna Rawal said the startup plans to invest the extra cash in its new plant, equipment and future commercialization of its product.
"The future of Nature's Fynd is full of optimism," Rawal wrote in an email to Built In. "We are excited to provide foods to nourish people, while also nurturing the planet."
Nature's Fynd is an alternative protein developed from a volcanic microbe discovered in Yellowstone Park. The company's chief science officer and co-founder Dr. Mark Kozubal uncovered the microorganism while researching extreme life for NASA in 2008. After collecting, and fermenting, a microscopic sample, Kozubal was able to produce a protein called Fy, which the startup now uses to produce faux chicken nuggets, hot dogs, hamburgers and more.
The company said Fy is a "complete protein" that contains all nine amino acids and is rich in fiber, calcium and vitamins. Nature's Fynd added that the protein is also more efficient and eco-friendly to produce than traditional sources of meat and dairy products, since its products can be grown without soil, land or water. Rawal said this is a differentiator for the startup — in 2021, the startup plans to unveil additional meat and dairy alternatives.
"We are looking at a range of products that we can launch and are finalizing the pipeline in discussions with retailers," Rawal said.
Over the past year, the startup has doubled its headcount to 90 employees. In March, it rebranded from Sustainable Bioproducts, and relaunched its website. This funding round brings total investment in Nature's Fynd to $158 million.
It's not the only alternative protein startup to receive investment recently, as meat alternatives fly off grocery shelves.
In August, the Bay Area-based Impossible Foods raised $200 million, after a half-million-dollar fundraise left it with a $4 billion valuation earlier this year; in July, the Emeryville-based Perfect Day raised $300 million; and in June, the world's largest meat seller launched its own line of alternative chorizo and burger products.