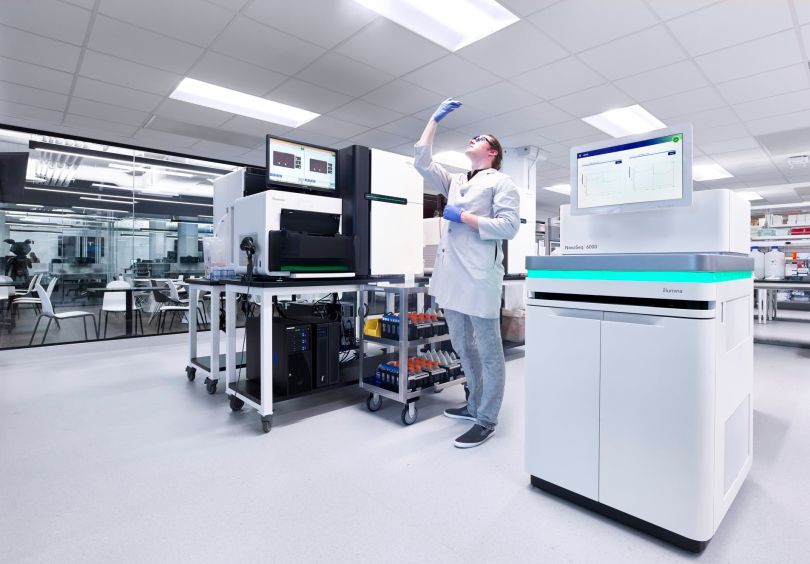 Chicago's most valuable company is now worth $8.1 billion.
On Thursday, Tempus announced it raised $200 million in funding, a follow up to the healthtech giant's latest round in March. The Chicago company plans to invest this G-2 round in expanding its operations to help doctors gain insight in treating infectious diseases, depression and cardiology.
Founded in 2015 by Groupon co-founder Eric Lefkofsky, Tempus claims to hold one the largest libraries of clinical and molecular data in the world. The startup's analytics platform uses gene sequencing, machine learning and AI to help physicians tailor their treatments to patients' individual needs.
The company claims to have analyzed data from a third of all cancer patients in the United States, working with thousands of oncologists across hundreds of medical systems, including Northwestern University and the University of Chicago. In addition to helping create personalized treatment plans, Crain's Chicago Business reported that Tempus also licenses anonymized data to pharmaceutical companies, researchers and the government, which use the information to evaluate potential new treatments before taking them to the lab. The company claims to run millions of tests annually.
Lefkofsky, who serves as CEO, said the need to integrate technology into traditional healthcare approaches is urgent — the company has partnered with CVS Health to perform upwards of 12,000 COVID-19 tests per day, according to Chicago Inno. The company is also working with the Yale School of Public Health to develop an at-home coronavirus testing kit.
"We are very much aware of our responsibility and the power of this moment in time, one in which we now possess the technological capability to use artificial intelligence to eradicate disease and help people live longer and healthier lives," Lefkofsky said in a statement.
The 1,500-person company is currently recruiting for more than 150 open positions, with available roles ranging from software engineers to marketers to sales reps.
Tempus has now raised a total of $1.05 billion in venture capital. Investors include Google, Baillie Gifford, Franklin Templeton, Novo Holdings and funds and accounts managed by T. Rowe Price.