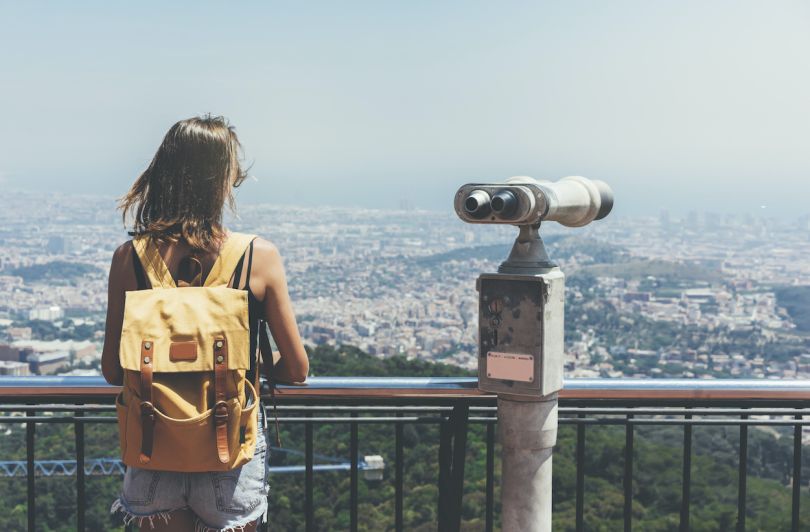 The global pandemic has put a strain on virtually every industry, especially when it comes to travel and hospitality. Widespread travel ground to a halt just about a year ago, and the industry is not expected to make a full financial recovery until 2024.
This hasn't seemed to slow down Chicago-based Tripscout, which rolled out its AI-enabled travel planning platform in 2015. On Tuesday, the startup announced it closed on a $2.3 million "seed +" round led by Corazon Capital, bringing it one step closer to changing an industry that co-founder and CEO Konrad Waliszewski says has remained stagnant since 2001.
"Travel has really become a form of self-expression," Waliszewski said. "For anyone that loves travel, travel is a passion. It's our best form of education, it's our entertainment, it's our escape."
However, Tripscout believes the industry's dominant players have been slow to respond to this evolution of travel. Waliszewski describes the industry today as "hyper transactional." The goal, he says, is to get people to book flights and hotels, that's it. No one, he says, has been able to disrupt that model to date because legacy travel companies spend billions of dollars on advertising a year, and have become good at the "conversion funnel" of taking paid ads and getting people to book a hotel.
To learn what travelers today actually want out of a travel planning site, Waliszewski and his co-founder Andy Acs decided to give their personal cell phone numbers out to the first 250,000 people who signed up — a "pretty crazy" move that turned out to be "pivotal," Waliszewski says.
"We had thousands of conversations and really got to understand the psychology and behavior of the modern traveler. And one of the things that we realized early on was that people were searching on Instagram before they were searching on Google, when it came to travel," Waliszewski sayd. "That was our big 'aha' moment when we realized we had a chance to get the attention of travelers in a way the incumbents can't."
Since then, the Tripscout team has created what it calls the "SEO for Instagram," which essentially curates a feed of content like blog posts, videos and news articles that is specific to a user's travel plans. All a user has to do is tell Tripscout where they want to go, when they want the trip to be, who they are traveling with and what their budget is. The platform then gives them a feed of content they would likely be interested in, which they can save to their trip's itinerary if they want.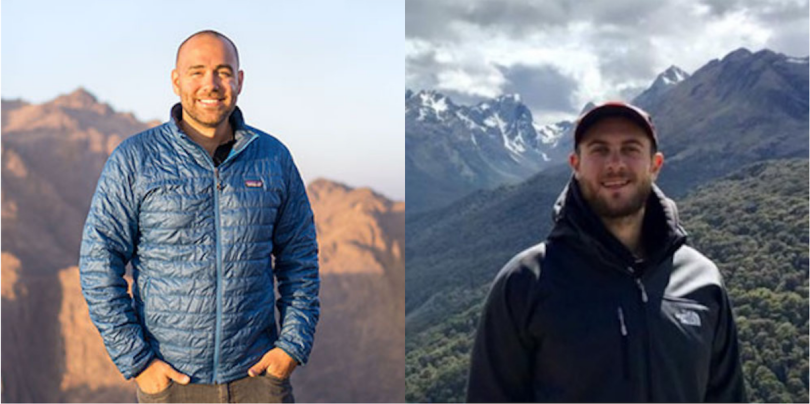 While straightforward, this model feeds off a simple truth about travel: people love planning for trips — sometimes even more than the actual trip itself, Waliszewski says.
"The average traveler spends over 30 hours planning each trip, and they will visit well over 100 websites. They actually really enjoy that process, they love consuming content in anticipation of their trip," Waliszewski said. "[Tripscout allows] that to be an experience where, anytime something great comes out that we know you'd care about, we send it to you. Just to give you that little daily dose of wanderlust."
And Tripscout's method seems to be resonating with users. The company claims its platform has experienced a "meteoric rise" in both users and engagement in the last year, going from two million to more than 200 million views per month in 2020 and surpassing more than a million app users. Phil Schwartz, a principal at Corazon Capital, says Tripscout has "cracked the code" on leveraging social media to build its business, and says the company is well positioned to make a lasting mark on the industry.
Of course, the elephant in the room here is the pandemic. How has a startup focused entirely on travel managed to grow so much at a time when traveling is largely considered a no-no? Simple: Planning for a trip in the distant future has provided a nice escape for people in such difficult times.
"We've been so focused on just entertaining and inspiring and helping travelers plan future trips, and that behavior has actually increased in a pandemic. Because everyone was locked down, their desire to travel and their curiosity about the world increased," Waliszewski said. "So people were on their phones, bingeing content, engaging with us on social and planning future dreams trips. And we actually had a significant amount of growth and engagement that came from just that."
Further down the road, Waliszewski foresees a not-so-distant future that will essentially be our generation's "roaring twenties."
"There is so much pent up demand right now, for travel. We've spent a lot of time engaging with our community and our audience and, as soon as it's safe to do so, travelers are actually saying that they plan on traveling more in the future than they did even in the past," Waliszewski said. "We think a boom is going to happen, especially this summer after America gets vaccinated. We expect that, by fall 2021, there will be more travel than fall of 2019, just because of how pent up the demand is."
Until then, Tripscout plans to use this fresh funding to scale its audience, further develop its platform and grow its team. Waliszewski says the company plans to double its current headcount of 12 in the next year, looking mainly to hire in its engineering, business development and social media departments.