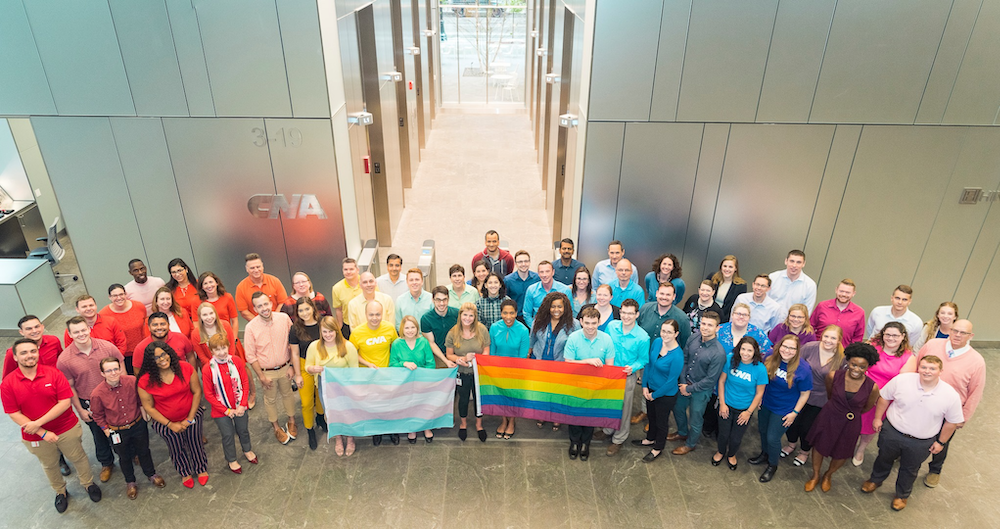 Having a strong, forward-thinking leader is undoubtedly a key factor in driving organizational success — but can one person alone drive innovation?
For many companies, the answer is no. That's why organizations are adopting bottom-up leadership, which gives employees from all levels the chance to step up and take charge within the company. 
By dismantling rigid chains of command, bottom-up leadership creates an open space for collaboration. And when employees feel safe exchanging ideas, companies have the chance to optimize the talent already existing within their organizations. 
For CNA Senior Vice President and Chief Data & Analytics Officer Santosh Bardwaj, bottom-up leadership has done more for his organization than simply bring teams together. It has given employees the opportunity to contribute to the company's greater goals and ultimately impact its product strategy. 
Built In Chicago checked in with Bardwaj to learn how his company's embrace of bottom-up leadership has helped fuel organizational transformation.
What they do: CNA provides a broad range of property and casualty business insurance solutions. 
What does bottom-up leadership look like at your company?
At CNA, we prioritize AI and data when operating in the insurance space. While a top-down leadership approach has proven successful in modeling that prioritization, bottom-up leadership is critical to bringing our teams along on the journey and fostering innovation. 
One way we're using bottom-up leadership is through our operating model transformation and our "Changing the Way We Work" initiative, which is an entrepreneurial and startup approach to team structure and execution. The approach brings creative disruption, agility and resolution to our current processes and allows employees to get involved and influence decisions. That influence empowers employees at all levels to lead, resulting in more engaged employees who have a sense of pride and ownership as they watch their ideas rapidly evolve into innovative products. 
Why have you decided to take this approach to leadership?
Over the last decade and across a variety of organizations, I have driven major transformation efforts in the cloud and advanced analytics space. That experience helped me personally transform my leadership approach from one that focused on building platforms into one that shaped organizations. I learned just how important bottom-up leadership is when engaging your team in driving initiatives forward. 
For an initiative to be successful, you need all employees engaged in the transformation. By using a bottom-up leadership approach, you not only encourage employees to lead but also empower them to get involved beyond what their official title may suggest. That's when employees start to feel a sense of ownership over change initiatives, which more likely than not results in their help driving the transformation across the company. That's when you can see positive results.  
 
For an initiative to be successful, you need all employees engaged in the transformation."

How do you find the right balance between leading and letting others lead, and why is this balance so important?
I typically take a more hands-on leadership approach in the formative stages of an employee's journey. To me, that means hand-picking talent that has the courage and passion to challenge the status quo, as well as setting that talent up for success by acting as a sword and shield to remove bottlenecks and process inefficiencies. Once my employee starts operating at a certain velocity, I increasingly encourage them to start working more autonomously and step up as leaders within the team, regardless of their title. That balance is critical, as employees need to know that they are supported as they set out to start leading others.