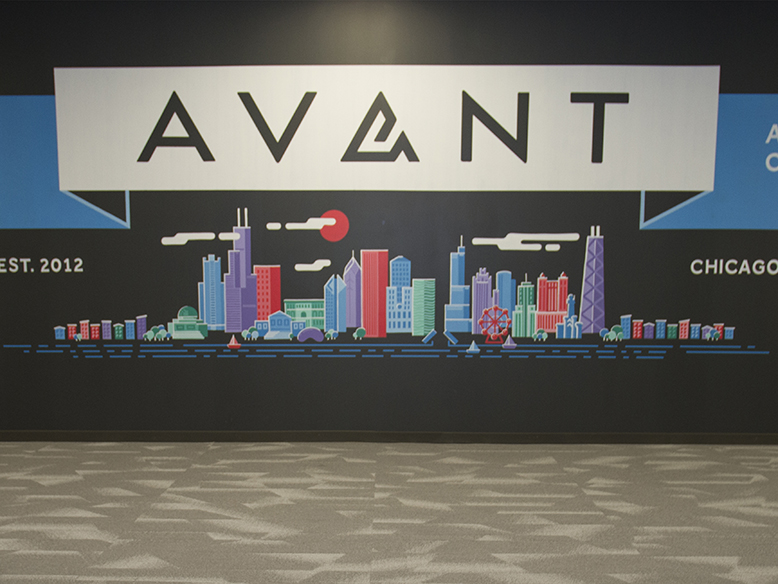 Fintech company Avant is best known for its online lending products, but a new acquisition will help it expand into more financial services.
On Wednesday, Chicago-based Avant announced its acquisition of San Francisco-based Zero Financial and its core banking product Level. Terms of the deal were not officially announced.
Zero Financial is the company behind Level, a digital neobank that allows people to open a bank account, deposit money, gain interest, make purchases, earn rewards and do most of the things you'd be able to do with a traditional bank. What's unique is that most users interact with their Level account through its app and that it doesn't have physical bank locations. Instead, the banking services Level provides are through a partnership with Evolve Bank & Trust. Level also provides its users with a debit card that can be used with most ATMs (Level will even refund fees charged by the ATM operator).
Avant launched in 2012 and provides people with lines of credit, including loans and credit cards. The company has supplied over 1.5 million customers with $7.5 billion in loans and 400,000 credit cards since its inception. But its acquisition of Zero Financial and Level will allow the company to offer more products outside of lending, including opening and maintaining a digital bank account. This gives Avant a larger footprint in the financial services space.
Current Level accounts will remain open as Zero Financial transitions them to Avant.
"The acquisition of Level is an important element of our strategy to provide underbanked and unserved consumers with a full ecosystem of transparent financial products and services with great features and rewards, all in one mobile app," Avant CEO James Paris said in a statement. "Expanding our product portfolio allows us to serve even more people, offering every consumer access to innovative and rewards-based products to simplify and improve their financial journey. We're looking forward to building on this acquisition and continuing to bring new products to our growing customer base."
Zero Financial CEO and co-founder Bryce Galen added: "Avant shares our mission to challenge the status quo by bringing innovative financial services products to consumers who might otherwise be unable to access them. We're excited to continue that journey as part of the Avant team and to work together to provide new ways for consumers to engage with their finances."