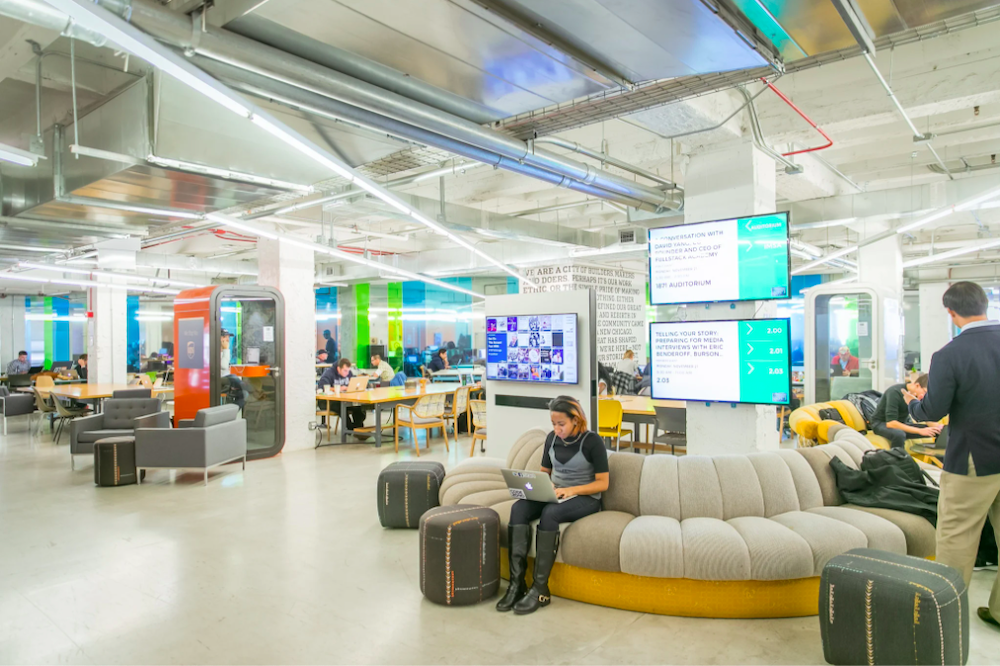 1871 has made a sizable impact on the Chicago tech community. The startup incubator has helped hundreds of local startups develop their ideas, build a professional support network and get their business off the ground. But a recent deal will help 1871 create an impact outside of Chicago — in the western suburbs.
On Tuesday, 1871 announced that it is acquiring Hub88. Although specific details of the acquisition were not announced, the two have entered a binding agreement that is expected to close some time in the future.
Hub88 is a tech accelerator based in Naperville, within the Nokia campus. Because of its access to the Nokia Bell Labs, Hub88 gives entrepreneurs access to cutting-edge technology to explore potential applications. This tech includes things like LTE and 5G, carrier-grade communications networks, drones and more.
Because 1871 and Hub88 somewhat overlap, this acquisition will allow 1871 to leverage Hub88's offerings and provide access to emerging technologies. 1871 will also give its members access to both its co-working space in Merchandise Mart and Hub88's lab space in Naperville, as well as various virtual resources.
"When we launched Hub88 in 2018, it was our dream for start-up companies and other entrepreneurs in the western suburbs to have a high-quality resource to develop and commercialize their products and services," Hub88 founding chairman Kenn Miller said in a statement. "I could not have asked for a better outcome for our community and hard-working team to join forces with 1871 and bring its programming and services to support the Hub88 community. We are proud to be able to provide added value to the already successful and established 1871 community."
"At 1871, we firmly believe in the transformative power of 'and,' that as a unified organization we can accelerate our members' journeys across the maturity curve and embrace a deep technical focus in our programming, our physical spaces, and across the broader community," 1871 CEO Betsy Ziegler added. "This is a remarkable opportunity to better support our members and expand our collective reach across Illinois and the greater Midwest. We are excited to welcome Hub88's innovators and university partners into the 1871 community."
Hub88 is an all-volunteer organization that is run by a board of directors and an advisory board.
Although 1871 is most known for incubating and spinning out startups, it has also made several acquisitions over the years. It also acquired Catapult earlier this year, and acquired the Illinois Technology Association the year before.