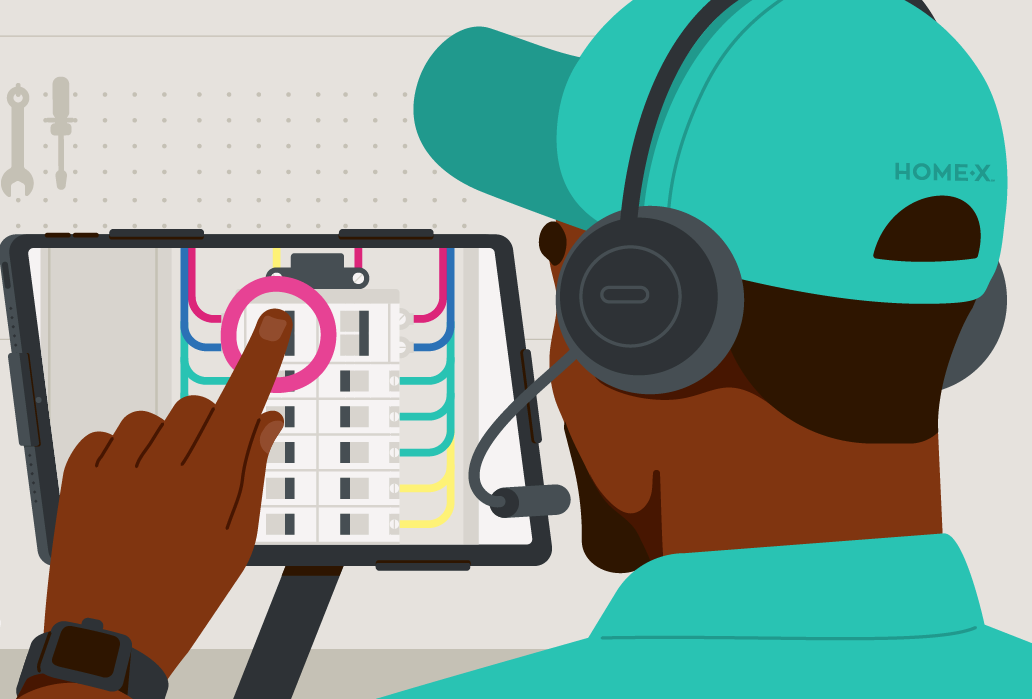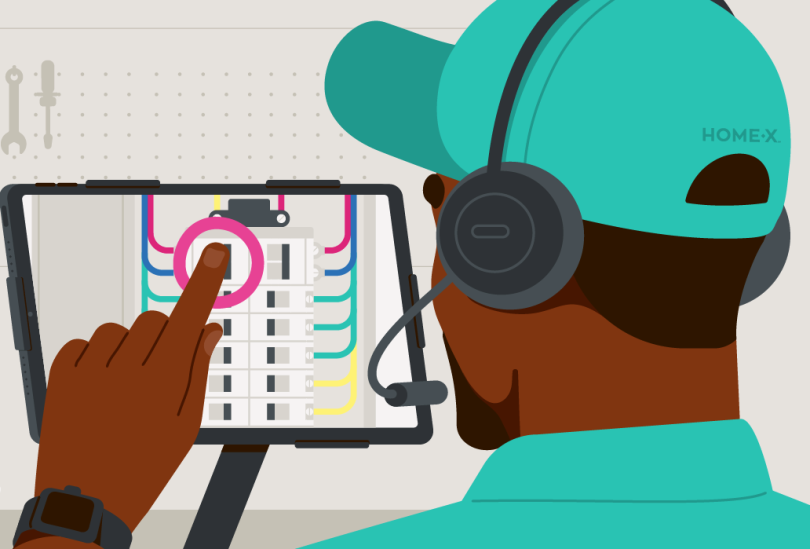 On Tuesday, Chicago-based home services platform HomeX announced the close of a $90 million capital raise led by New Mountain Capital.
There are plenty of advantages to owning your own home: it gives you the freedom to do what you want with your space, it's a proven way to build wealth and it means you don't have to deal with landlords.
But there are drawbacks, and one of them is that you're on the hook when something goes wrong. This can be intimidating for early homeowners who may not know what to do in these scenarios. What do you do if a pipe bursts? Or if your ceiling caves in? Most homeowners will call an expert like a plumber, electrician or other contractor. But doing so could easily result in a bill worth hundreds of dollars, if not more.
HomeX wants to change the way we do home maintenance and repairs by blending the traditional with technology. Instead of "rolling a truck" to a person's home every time a homeowner needs to address an issue, HomeX can use technology like natural language processing, machine reasoning and knowledge engineering to help diagnose what the problem is and how to solve it. From there it can determine whether a professional needs to be sent in, or if they can virtually guide the homeowner through the repair process.
The company says its platform can change the home services industry the same way telehealth changed healthcare. By adding virtual diagnoses, HomeX believes it can save professionals time and save customers money — and both parties benefit from the extra convenience.
"Home services is a $500 billion market, but it remains highly fragmented and needs meaningful innovation," CEO and founder Michael Werner said in a statement. "This new partnership allows us to rapidly expand our offerings and reach new audiences, continuing to alleviate the headaches of homeownership, while helping contractors secure operational efficiencies and qualified appointments, not just leads."
And just like telehealth services, the company's virtual home service solutions saw a huge bump in demand during the COVID-19 pandemic. It says that its HomeX Remote Assist virtual diagnostic and repair solution grew more than 400 percent in less than a year.
This new funding will help HomeX expand its business and offer its services in more parts of North America.
"We are excited to support the growth of HomeX, a business that is primed to reshape the home and commercial services industry," New Mountain Capital managing director Harris Kealey said in a statement. "The market is massive and the need for change and innovation is substantial — HomeX is at the forefront of this opportunity and we are eager to partner with the management team to help position the Company for continued success."