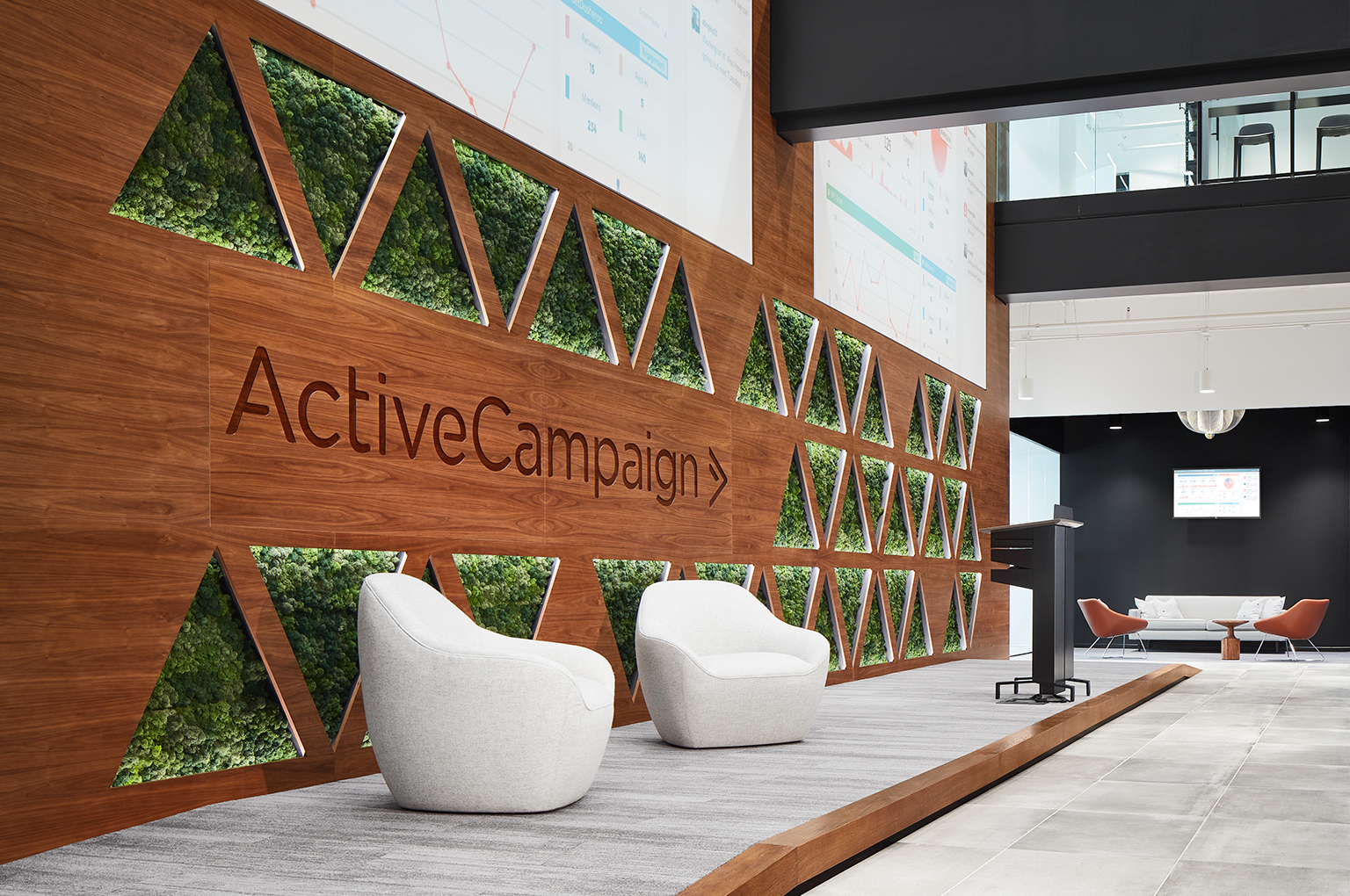 ActiveCampaign is one of the more successful Chicago tech companies. But even after years of substantial growth, ActiveCampaign continues to reach new heights.
On Wednesday, ActiveCampaign announced the closing of its $240 million Series C financing round, which was led by Tiger Global. This is one of Chicago's largest funding rounds of 2021 so far, and it brings the company's valuation to over $3 billion. According to a company spokesperson, this makes ActiveCampaign the largest private SaaS company in Chicago.
ActiveCampaign has developed a Customer Experience Automation platform that helps businesses engage their customers, whether that's through email campaigns, social media posting, talking to them through messaging channels and so on. The platform aims to make it easier for businesses to manage their customer experience on a broad scale.
Tools like these are becoming more and more valuable to companies, especially as these companies shift more of their business online. This has meant steady growth for ActiveCampaign over the past few years, but last year was exceptionally explosive for the company.
"Since our last funding round in January of 2020, we've been able to onboard over 55,000 customers in 170 countries and now serve over 145,000 customers globally," ActiveCampaign CEO and founder Jason VandeBoom told Built In. "We've increased our ARR from $90 million back in January of 2020 to over $165 million today. On top of all of that, we're facilitating four billion weekly automated experiences, 150 million monthly automated campaigns and two million daily predictions for our customers."
On top of these stats, VandeBoom says that, last year, the company was able to solidify its role in the customer experience software space by emphasizing its relationships with its own customers. The company formally put out a customer success commitment, and hired Dutta Satadip to be the company's first chief customer officer — leading all customer-facing roles.
This Series C funding will allow ActiveCampaign to continue this growth momentum. Part of that will involve a hiring spree. The company has grown significantly in a five-year span. Although the company was founded in 2003, it still only had 15 employees in 2016. Now, ActiveCampaign employs over 850 people worldwide — adding over 300 people in 2020 alone.
VandeBoom says he hopes to grow the company even further and hit 1,000 global employees within the year. That means hiring another 150 people before 2021 is through. Many of these job listings are currently open and based out of Chicago. ActiveCampaign is hiring across the entire company, including for jobs in sales, marketing, development, customer success, product and more.
The combination of this new funding and the rapidly growing team will allow ActiveCampaign to establish its leading role in the customer experience space, and build upon its evolving platform.
"What excites me most about this funding is that we're able to further pursue our mission to help companies grow around the world," VandeBoom said. "When a business gets started, it's easy to have a personalized customer experience. But creating those one-on-one interactions and 'wow' moments is much harder to do at scale. With our platform, companies can create automated one-on-one experiences whether they have 10 customers or 10 million."
He continued: "With this funding, we will invest in further product innovation, expanding our partner ecosystem and additional global expansion, so we can continue our mission of helping companies realize their growth potential."