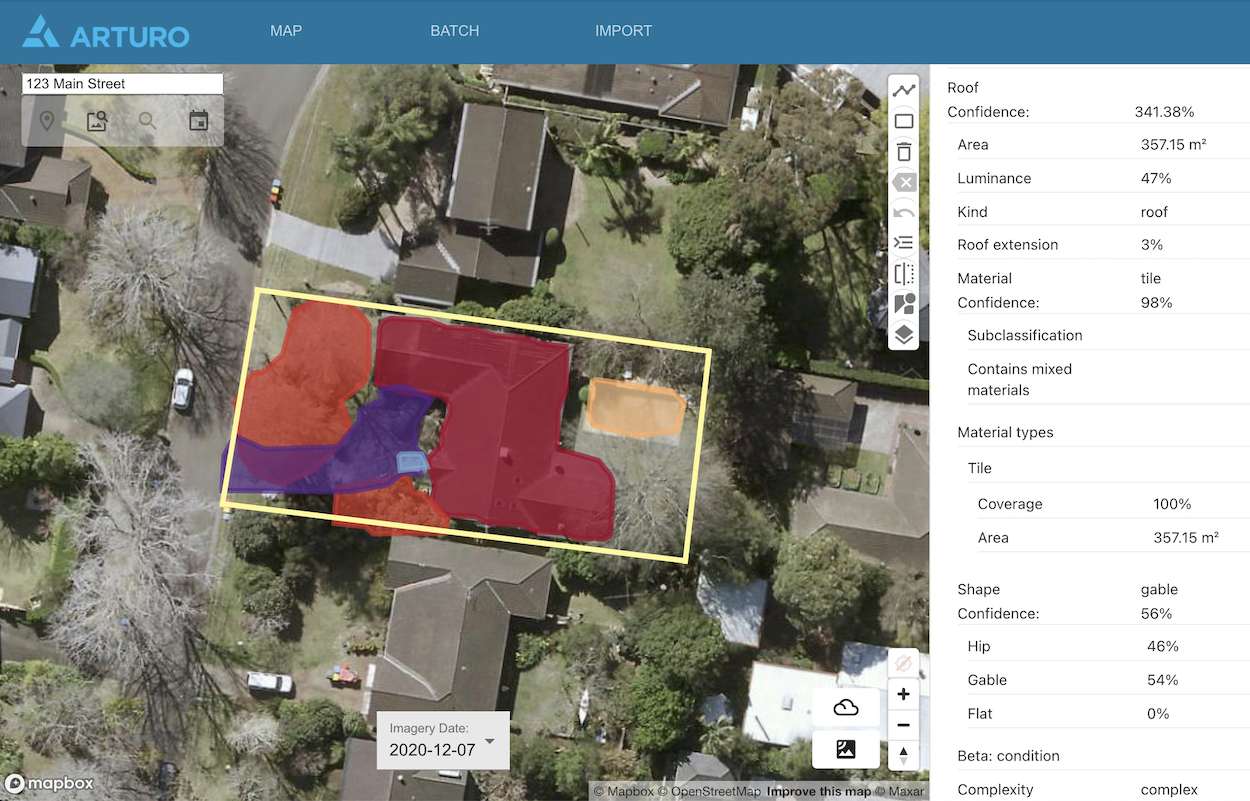 Chicago-based real estate analytics startup Arturo announced this week it closed on a $25 million Series B round led by Atlantic Bridge Capital. This investment comes about a year after the company raised an $8 million Series A, bringing its total capital raised to $33 million.
Arturo specializes in providing predictive analyses for residential and commercial properties. By combining AI with satellite, aerial, drone and ground-level images, it helps real estate professionals and insurance carriers accurately assess physical properties and whatever risks they pose.
The company spun out of Madison, Wisconsin-based American Family Insurance back in 2018, and since then claims to have completed more than 35 million on-demand property analyses for its customers around the world. The company has also partnered up with stratospheric imagery providers Urban Sky and Near Space Labs to improve its high-resolution image collection and expand its coverage in remote areas.
This latest round of funding will be used to further refine its product and grow its tech team, with about a dozen open positions available now. The company also plans to establish more partnerships with imagery providers to better serve its clients in Europe and Southeast Asia and grow its presence there. In the coming months, Arturo will also begin offering its technology to more businesses in the "built environment," such as banks and other financial institutions.
In the last year alone, Arturo's revenue has increased by more than 300 percent. And CEO John-Isaac "jC" Clark says the company has only "just scratched the surface."
With better, more granular property information becoming more readily available, he sees Arturo's clients being able to use the data to not just bolster their quoting, underwriting and claims processes, but offer things like a "safe driver discount-type" bonus for clients who consistently maintain their properties. This fresh funding will get Arturo closer to that goal.
"Arturo's vision is to revolutionize the way businesses interact with properties by providing greater transparency into a building's physical make-up," Clark said in a statement. "A deeper property understanding stands to benefit virtually every building stakeholder, and this capital infusion will enable us to accelerate our product roll-out to serve a growing array of business sectors and geographic markets."