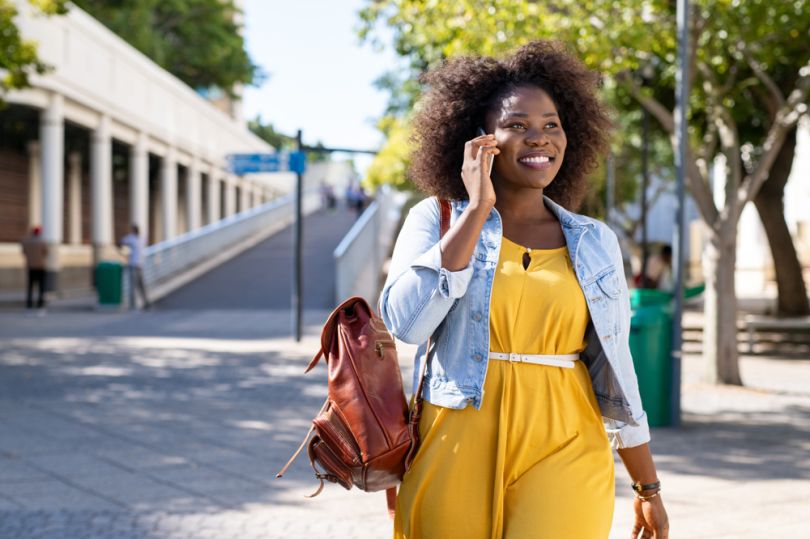 Working from home doesn't necessarily mean you have to stay in your house.
Chicago-based startup Spot Meetings launched earlier this year on a mission to change the way we take virtual meetings. On Thursday, the company announced that it raised $5 million in a seed funding round led by Kleiner Perkins. The funding was first reported in TechCrunch and later confirmed by CEO Greg Caplan on Twitter.
Spot has built a meeting platform designed for mobile devices. More than just a phone call, Spot integrates with your preferred calendar tool to create audio-only meetings. It has a built-in virtual assistant that takes notes and transcribes the conversation on command, and it has "smart mute" technology that blocks out background noise. When the meeting is over, Spot makes it easy to share meeting highlights, notes or follow-ups with other participants.
Spot was co-founded by Greg Caplan, a Chicago entrepreneur who also founded remote working startup Remote Year, and Hans Petter Eikemo. The two of them were used to working remotely long before the Covid-19 pandemic forced most companies to close their offices. The two of them wanted to find a way to enjoy remote work without being tethered to their WiFi signals, which led them to come up with the idea for Spot.
But the idea comes at a time when many people report feeling "Zoom fatigue" and are tired of resorting to video calls for work and/or social engagements. Spot provides an alternative to these video calls.
Spot is currently in beta. People interested in trying it out can sign up for the waitlist on the company's website. The company plans to use this funding to open up the beta to people on the waitlist and grow the team, according to TechCrunch.
Spot also raised a $1.9 million pre-seed round in March of this year, according to Chicago Inno.
"I've been shouting about remote work for a long, long time," Caplan told Chicago Inno in an interview. "It frees up people to work when, where and how they want. It's just an incredibly democratizing, powerful force for good in the world."