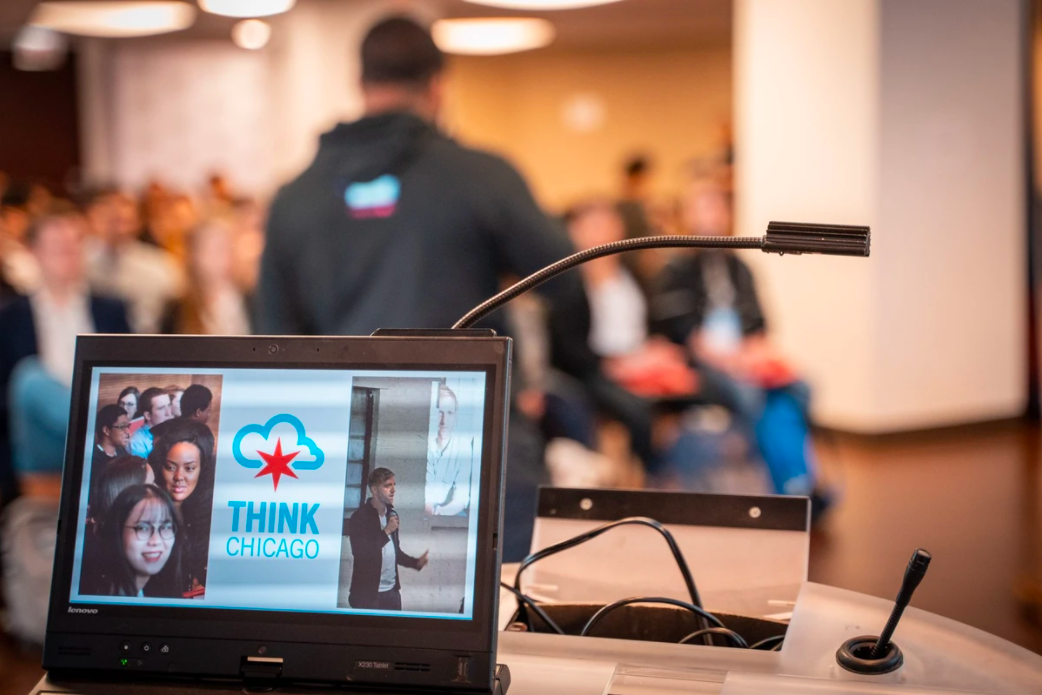 Grad students sometimes spend their whole lives in academia. Starting with elementary, middle and high school, then moving on to an undergraduate degree, master's degree or PhD. Some even go on to get their postdoc and become a professor. But that's not to say that academia is the only pathway for people with advanced degrees, and several Chicago organizations are trying to convince them there are other opportunities in the private sector.
On Tuesday, Chicago Mayor Lori Lightfoot and a handful of organizations kicked off ThinkChicago Advanced Degree Exchange 2021. Tech advocacy group P33 and World Business Chicago are leading the three-day event with support from the University of Illinois System and GET Cities.
The virtual event is aimed to connect grad students and people with PhDs to the Chicago startup community. The event features a series of keynote speakers and panels, as well as networking opportunities between grad students and companies that are actively hiring. The event will run through Thursday.
Startups that have partnered with the event include 1871, mHUB, CancerIQ, Hazel Technologies, LanzaTech, Rheaply, tastytrade and many more.
"From new tech unicorns like ActiveCampaign and Amount to record-breaking VC funding in the first five months of 2021, Chicago's startup and innovation ecosystem has seen incredible momentum," Mayor Lightfoot said in a statement. "With many fast-growing, local companies in need of top-tier talent, our ThinkChicago efforts have never been more critical, allowing us to continue accelerating our post-pandemic recovery and expand job opportunities for our students."
World Business Chicago has actively used ThinkChicago to attract STEM talent to the city. And P33 has also helped with their mutual mission. Last month, P33 rolled out a campaign to get the 100,000 tech workers with previous ties to Chicago back to the city.
The private nonprofit believes in Chicago's standing as one of the best tech hubs in the city, and its work helped promote this belief.
"Chicago is home to world-class research institutions and STEM talent. Our collaboration with WBC and partners is part of our long-term vision to champion Chicago as a leading destination for diverse PhDs," P33 CEO Brad Henderson said in a statement. "Through the ThinkChicago Exchange, we can match cutting edge job opportunities at some of our most exciting deep tech companies to some of our most skilled and diverse STEM talent in the Midwest."