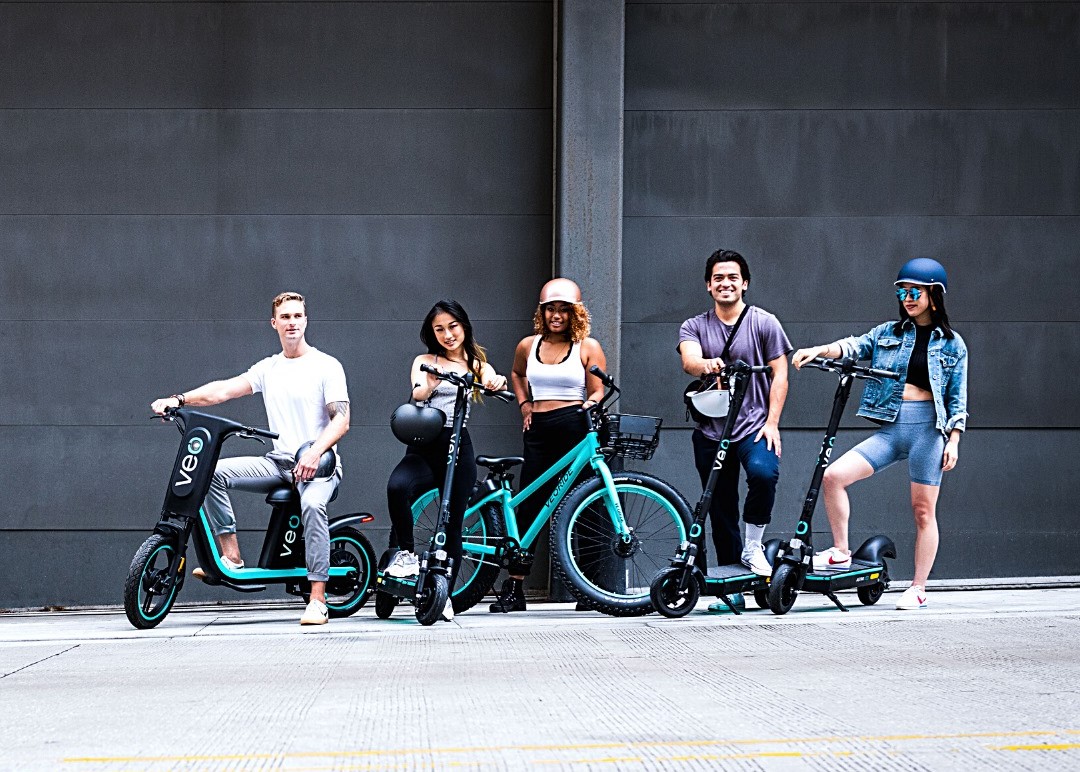 The Windy City is well equipped with ways for people to get around, but sometimes a ride on the subway or a trip in a taxi just doesn't fit the bill. Luckily, for those looking for a quick and comfortable way to get from point A to point B, Veo offers a fleet of shared-use bikes and scooters. With a fresh injection of funding, the company is gearing up for growth.
On Tuesday, Veo announced the close of a $16 million Series A funding round led by Autotech Ventures for its all-electric micromobility solutions. The company partners with cities and universities across the nation to provide mobility share programs, giving people access to its fleet of seated and standing scooters, bikes and e-bikes. On occasion, it also builds models that cater to specific needs of each city, according to the company. Veo's tech has elements like e-swappable batteries, and safety features like turn signals and under-deck lighting to alert users to pick up fallen vehicles.
"At Veo, we are laser-focused on the long term with high-quality vehicles and lasting city partnerships. Today, we are proud to scale the business with investors that share our philosophy to grow respectfully and responsibly," Edwin Tan, Veo's president, said in a statement. "Our goal is to overhaul a dangerously unsustainable transportation sector with fun, affordable, and safe electric vehicles."
Sustainability is top of mind for Veo as the company is focused on offering eco-friendly mobility solutions that will last riders a long time. Its fleet of vehicles, featuring the Astro and Cosmo scooters, as well as the Halo e-bike and Halo petal bike, is manufactured to be durable with a sustainable life cycle for shared use. Most recently, the company launched its Astro 4 product, a scooter with a three-year lifespan. Veo's previous generation of vehicles has a lifespan of two years, as reported by TechCrunch.
As it's looking to further innovation and growth, Veo is investing the fresh funding in building out its fleet and expanding its footprint into new markets. The company is planning to launch micromobility programs in New York City and Santa Monica. It's also fueling internal growth and lists several available positions based out of its Chicago headquarters spanning engineering, software development and more.