Anthill Raises $3M in Seed Funding to Better Support the 'Deskless' Workforce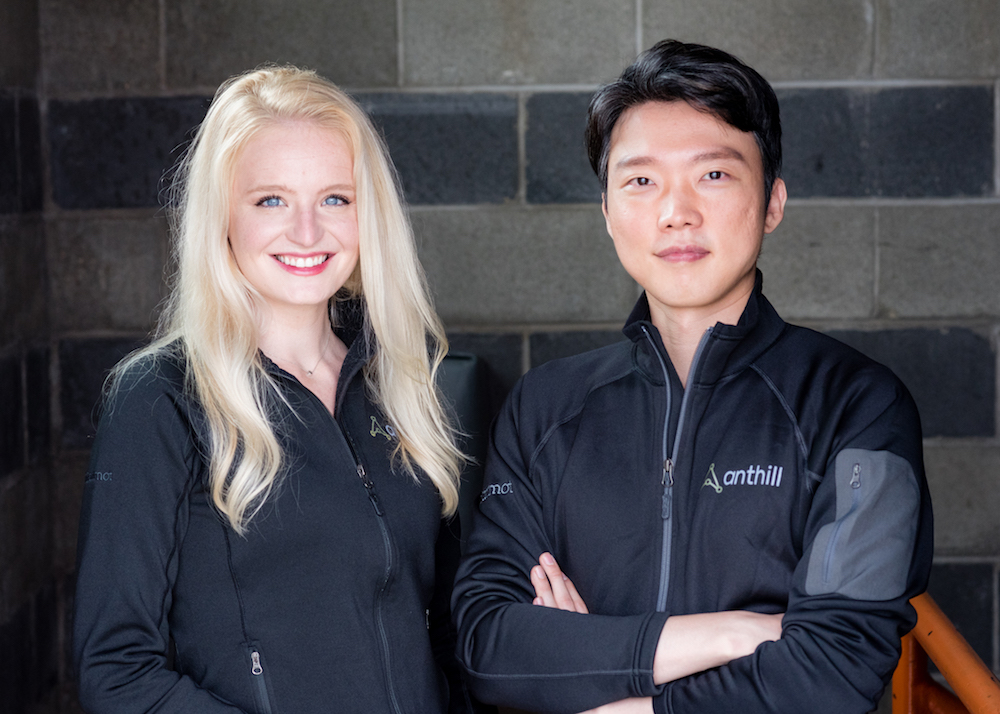 When many people think of the words "job" or "workplace," they might picture cubicles, meetings in conference rooms, office water coolers and so on, but this stereotype doesn't reflect reality for the majority of the world's working people. In fact, 80 percent of the global workforce is "deskless," which means these workers don't sit at a desk or work at a computer for their jobs. These include the retail employees, farmers, healthcare professionals and so on that our society often rely on.
Yet, most HR tech solutions don't take into account this type of work, instead focusing on employees who work at desks.
Chicago startup Anthill launched in 2020 to create technology that helps companies connect with these deskless employees, and this week the company is announcing the close of its $3 million seed funding round.
Anthill's co-founders CEO Muriel Clauson and CTO Young Jae Kim met while pursuing their Ph.D.s in industrial-organizational psychology. They both had experience helping large companies strategize for the future of work. A common complaint among these companies was that the employees couldn't fully engage with or develop their deskless employees. These employees are vital to many organizations, but employers often struggle with capturing the sentiments of these employees or training them for new tasks. As a result, employers can often see high turnover among these roles.
Anthill addresses this issue by providing a platform that polls these employees and uses historical data science and predictive analytics to paint a better picture of the needs of these employees. From there, Anthill allows employers to do things like understand what their employees like in order to engage and retain them, provide ongoing development plans to help employees learn new skills and match open roles to current employees in order to create a pathway for promotions.
"Anthill's mission, and namesake, was born from the concept that just like ants in an anthill, we are all more than meets the eye, and we each have an important role to play in our organizations. Often the most overlooked workers are frontline or deskless workers — but as we learned especially during this last year, they are the backbone of our global ecosystem. There is an incredible opportunity for companies to better connect with, meet the needs, and develop the skills of these hourly employees — this is where Anthill comes in," co-founders Clauson and Kim wrote in a statement.
CEO Clauson says that the new funding will be used to develop the platform and "grow our team exponentially." Anthill currently only has a few open roles listed on LinkedIn, but it may add more in the near future.
Rethink Education led Anthill's seed funding round, with participation from Origin Ventures, BBG Ventures, The Fund, Jobs for the Future and several others.