Chasing a Value-Based Approach to Customer Success
The FourKites sales team is getting granular. Here's why.
Customer success is about anticipating client needs and exceeding them. At FourKites, customer success managers (CSMs) are the professionals dedicated to such a practice. And when it comes to supply chain visibility, the stakes couldn't be higher. 
For instance, in the height of the COVID-19 pandemic, a FourKites CSM worked with a customer to ensure that their now-remote teams continued to operate without interruption. They identified processes that typically spanned multiple departments and created workflows within FourKites to streamline visibility and communication among key stakeholders. They also established a system to identify priority customers and orders to drive awareness on critical shipments. As a result of this work, the customer experienced increased sales when most of its competitors were losing business due to store closings.
FourKites' proprietary algorithm calculates shipment arrival times, enabling its clients to lower operating costs and improve on-time performance. The algorithm allows grocery store shelves to stay stocked but not overflowing, which, throughout the COVID-19 pandemic proved to be invaluable. But without the appropriate knowledge to take advantage of such a product, all of the operationalism in the world wouldn't matter. 
That's where CSMs play a role. A year ago, FourKites' sales department shifted its high-level strategy to include a collaborative, "value-based approach" to customer success, Glenn Koepke, SVP of customer success, said. 
For customer success managers at FourKites, the new approach comes with the opportunity to track the health of existing customers using concrete data points and provide proactive advice on how customers can get the most out of the platform. Not only has this new strategy better allowed for scale, it provided a renewed focus on nurturing the business's current customer base. 
As the company grows, the stakes for customer success are only getting higher. Luckily, the FourKites team is prepared. We spoke with three integral members of the CS organization who shared the strategic methods they're employing to guarantee exceptional results for clients and teammates alike.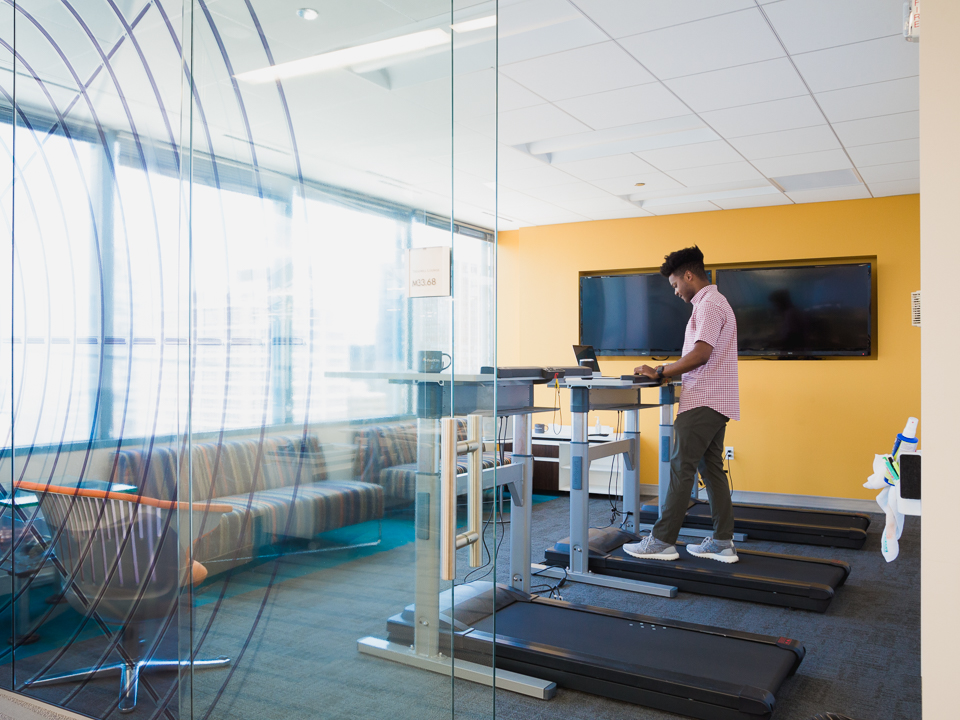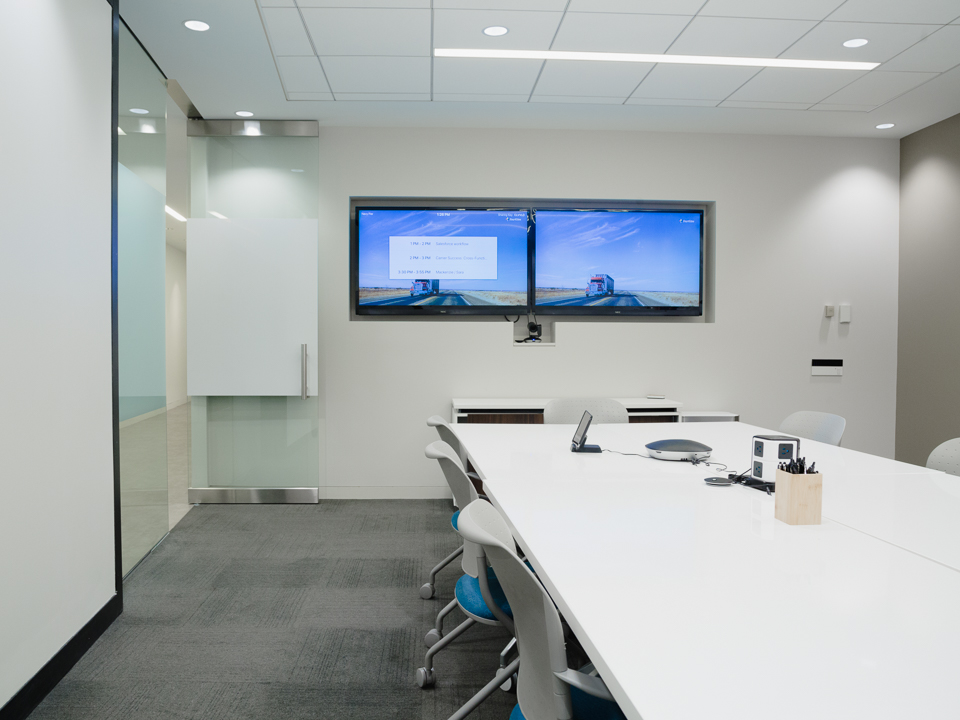 'THE MOST OPERATIONALIZED VISIBILITY PLATFORM IN THE WORLD'
What does customer success look like at FourKites and how does it differ from other customer success departments?
Glenn Koepke, SVP, Customer Success: Customer success at FourKites makes sure that customers who are investing in our technology are able to receive strategic insights about how to best leverage our technology and drive end user adoption. At the end of the day, we want customers to have a strong desire to grow through us by operationalizing forecasts. We are the most operationalized visibility platform in the world. CS is a strategic program to make sure that customers get their money's worth out of the platform and see tangible return on their investment. We're changing the way that our customers operate daily.
Varsha Baliga, Manager, Customer Success: FourKites is one solution but it provides so many different avenues of value. It doesn't just help make one process easier. From a customer success perspective, we're helping identify all areas of opportunity. 
We have several different value pillars that help a customer either reduce time, save money or operationally meet specific goals within their organization. If they have visibility into their supply chain and they're able to more quickly identify when there are risks at play or if something bad has occurred, they're able to proactively communicate that to their customers, which is going to improve their own level of customer service and help them meet commitments or reduce fines that they might incur from their end customers.
We're changing the way that our customers operate daily.''

 
METRICS MATTER
What metrics does your team track in terms of customer success? 
Koepke: Net revenue retention is huge because it covers both growth and retention. From a sales perspective, NRR is so key to how we run our organization. It allows us to identify churn and downsell, so, for example, if a customer overbought or their business has changed and they need to rebalance services, NRR takes this into account. A vast majority of our accounts land and expand given how broad and complex logistics is globally.
We publish NRR every quarter. We leverage an OKR-based process. We come up with our own corporate OKRs each year, every quarter, and in every kind of function. Those OKRs waterfall down from a corporate level to company level to a function level to the individual team — and finally, to the individual. We don't necessarily talk about NRR every single day, but it's part of how we protect our core customers, how we grow with net new customers and how we grow with core customers. NRR is the byproduct of us accomplishing those three things.
We also examine customer sentiment, which contains NPS or daily active users. From a customer-sat or CSAT standpoint, we ask ourselves how to improve project champion or executive stakeholder satisfaction as well.
Baliga: Most CS organizations tend to have some mechanism that allows them to rate or rank a customer's health in terms of renewal and operationalization. Our health score takes that NPS score into account, as well as how much of their contract they are actually using. Are we meeting with them on a set cadence? What is their actual usage of the platform, looking at daily active users and monthly active users? We consider around 15 to 20 different data points, all weighted differently. And ultimately, that data gives us an assessment at a 100-foot level of how engaged and how healthy this customer is. 
Customers who fall into a lower health score require actions on the CS side to mitigate that risk. Our mitigation plan pulls people from all the different parties involved with that customer. Ultimately, it's a path to getting that customer back to a higher, more healthy score. If we're able to create those mitigation plans and move a customer from the yellow to the green, that's going to inherently reduce our risk as an organization in terms of churn.
 
A TEAM EFFORT
What is customer success's relationship with the sales team? How does it continue to evolve?
Michael Bogart, Sr. Director, Customer Growth Sales: The relationship is critical to the growth of this company. The fact that we collaborate on a regular basis, both internally and with the customers, is what drives us. 
For example, I was recently a sales representative on a long-standing customer account that hadn't previously had much of an opportunity to grow. The CS representative had been with the account for about a year or so and had some real-time intel about who to contact. 
At this point, every company is changing on a dime. The ability to not only take a step back and discuss strategy, but also her familiarity and trust with the account, allowed her to make key introductions and validate my high-level strategy so I wasn't coming in cold. It was absolutely a team effort, and ended up being a big upsell as well as a big growth opportunity for a customer that hadn't grown in four or five years.
THE PERFECT FIT
"When we look at the soft skills, from a recruiting standpoint, having agility and the ability to make decisions is so critical," Koepke said. Historically, FourKites' CS program was generalist. That's not the case anymore. Leadership is currently honing in on the three major functions: growth, adoption and technical account management. "Our CSMs don't have to be everything to everyone. Their goal is to make sure that we have the right resources in our organization."
What is the CS representative's involvement in helping the sales team identify and execute upsells and cross-sells? 
Bogart: There's a lot we can learn from each other. The CS representative doesn't have the responsibility to generate pipeline or close a deal. There aren't metrics on that, but it doesn't happen without close collaboration. So it's a great opportunity for someone who wants to learn a little bit more about sales without the pressure of a quarterly quota. 
Baliga: From a CS perspective, a lot of what we do is relationship management. And even from a sales perspective, they're also working to build relationships. The CSMs will often identify an account's target stakeholders and build a labyrinth of different connections across the customer base. The customer growth team can execute at an executive or more senior level, while a CSM can help identify avenues with mid-management and end users to help back projects that the end users are interested in expanding to or vice versa. The growth occurs in maintaining those relationships at different levels. 
Koepke: If a CS rep can help identify or help strategize on opportunities, that's the gold standard right there. 
THE FUTURE OF FOURKITES 
Where does scale come into play for the customer success organization at FourKites? How do you think about it now and how did you think about scale when you first joined? 
Koepke: As a growth-oriented company that's also actively looking at M&A, we think about it every single day. It's part of why I'm at FourKites. I love being a part of growth engines that are trying to figure out how to execute today but also for the next 12 to 18 months. We bifurcated our department to create a technical account management team made up of people who are more technically-oriented versus relationship-oriented and who wanted to develop specialist skills. So for us, scale is in everything that we do. 
Baliga: I think that value-based collaborative approach has been really key to the success we've seen throughout COVID-19 and moving forward.
Bogart: The more we grow, the more opportunities there are for someone to grow with FourKites. There are going to continue to be new opportunities as we continue to service our customers.