ThoughtWorks Goes Public, Echo Global Acquired, and More Chicago Tech News
Here's what happened last week in Chicago tech.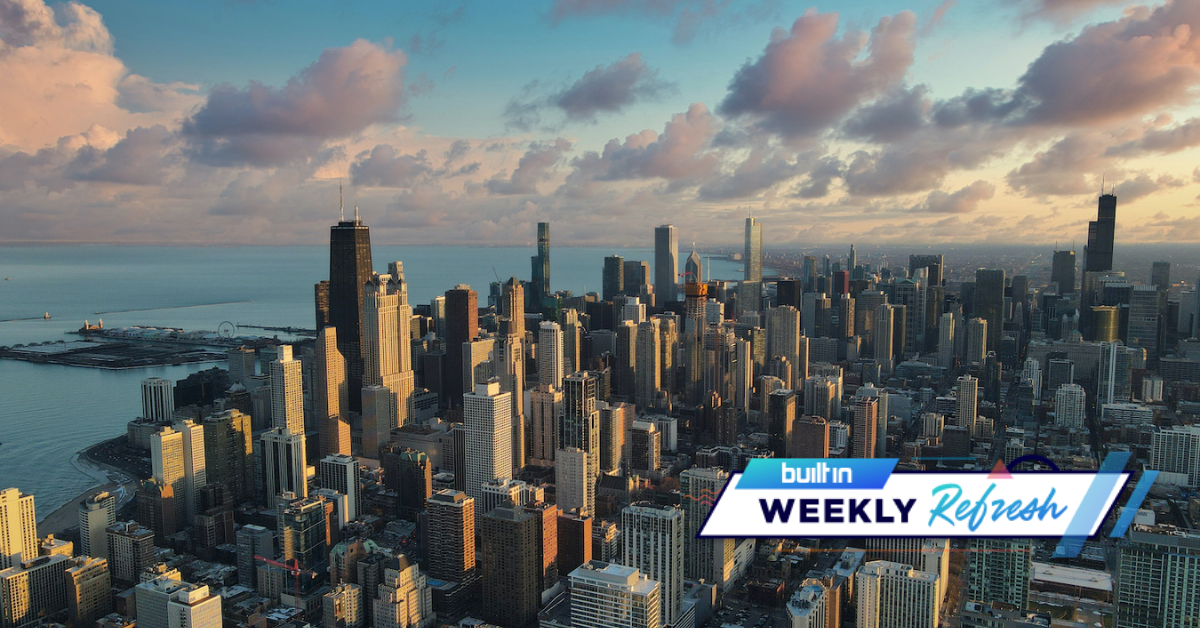 An array of new moves made their way to the lakefront last week. Read more to find out how the Chicago tech scene is evolving following these company developments. This is the Built In Chicago weekly refresh.
Echo Global Logistics was acquired for $1.3B. Private equity firm The Jordan Company added the logistics company to its ranks after paying $48.25 per share in the acquisition. Echo's platform is powered by AI and load-matching algorithms and works to connect more than 50,000 transportation providers to its clients. The Jordan Company is planning to accelerate Echo's tech with its additional financial resources and expertise. [Built In Chicago]
Chicago surpasses SF tech job postings. The Windy City is continuing to build out its tech presence, and with 23,270 tech jobs listed over the past 90 days, it's making a strong case for itself. Chicago topped huge tech hubs like San Francisco and LA with a higher number of job listings for roles in the tech industry. As remote work continues, smaller tech hubs may encounter an accelerated rate of growth, especially as people relocate from pricier metros. [Dice]
Chicago tech quote of the week
"This placement is a very positive indicator of how strong our company and brand are perceived in the market. It's wonderful that GIC, Siemens, Fidelity and Mubadala see ThoughtWorks to be a strong investment and this is an endorsement of the strength and relevance of our business and people." —Guo Xiao, ThoughtWorks CEO and president
ThoughtWorks is going public. Looking to fuel its next stage of growth, ThoughtWorks filed for entry into the public sector. Its platform helps enterprise customers develop software or build their online business presence. The tech consultancy is planning to raise up to $328.6 million through its IPO, and would invest the new capital to expand internationally and buy back equity from investors. [Built In Chicago]
Promus Ventures raised $140M. The VC firm is looking to invest its latest fund, Orbital Ventures, into early stage startups in the space and geospatial industries. This marks the firm's fifth fund and its first to be dedicated to a specific field as space exploration and travel become more popular with tech companies around the world. To date, the firm has invested in 85 startups including space-focused companies Rocket Lab and Spire Global. [Chicago Inno]