Gener8tor Launches Accelerator Program to Fight Climate Change
This is the tech incubator's first Chicago-based program.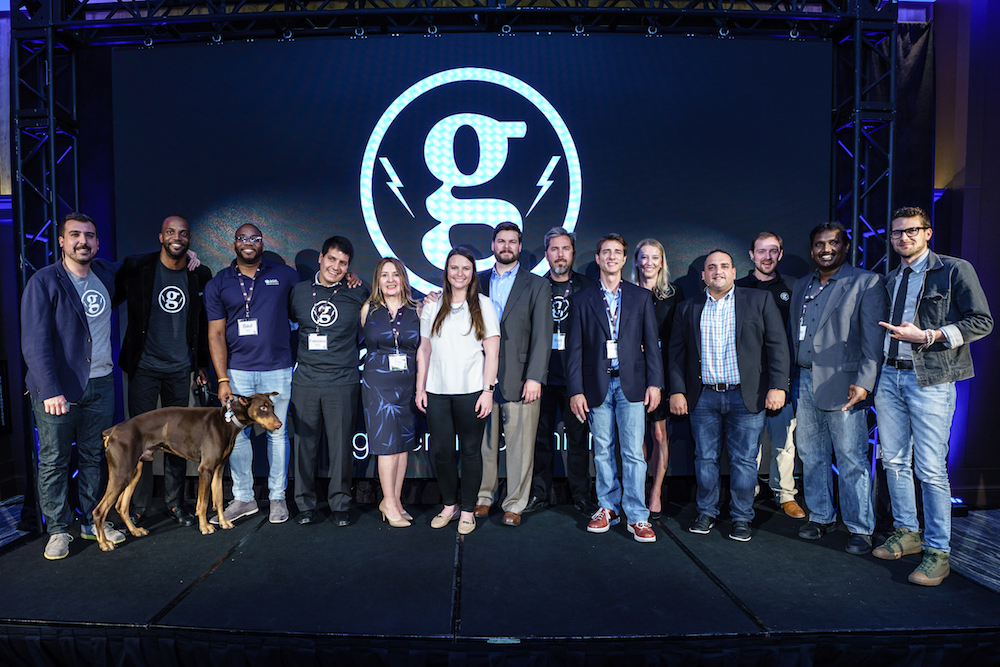 Climate change is an existential threat to the entire world. In just the U.S., it's linked to rising sea levels along the coasts, wildfires in the West, hurricanes in the South and polar vortexes in the Midwest. But to find solutions to combat climate change, one tech incubator is turning to Chicago.
On Tuesday, gener8tor announced the launch of its inaugural Sustainability Accelerator. This accelerator differs from the incubator's previous programs in two ways: It's the first one solely dedicated to startups in the sustainability and climate tech space, and it's the first one to be based out of Chicago.
The gener8tor Sustainability Accelerator will select five early stage startups to undergo a 12-week program. During that time, gener8tor will provide these startups with coaching and mentoring, networking opportunities, connections to corporate partners and $100,000 in funding each. Events will be a mix of in-person and virtual sessions, with the program beginning on February 10.
Gener8tor managing director Ryan Jeffery told Built In that they consider themselves a "concierge accelerator" as they only select about 1 percent of those who apply for their programs.
"We're selective intentionally," Jeffery said. "A smaller cohort size allows us to tailor programs to each company's specific needs. It's not a cookie cutter, one-size-fits-all approach. We really dig in with each company one-on-one, to form goals, develop KPIs, put together growth fundraising strategy and make concerted strategic introductions to investors and corporate partners that can help them grow in scale. We want to view ourselves as the most valuable investor a company ever has, even if we take up the smallest amount of space on their cap table."
gener8tor has proven itself as a tech accelerator, working with dozens of startups since its launch in 2012, but it has yet to prove itself in Chicago. gener8tor is based out of Madison, Wisconsin, and has slowly expanded throughout the Midwest, offering programs in Milwaukee, Minneapolis and more. Because of this strong Midwest connection, Chicago is a natural next step for gener8tor, and as a 12-year resident of Chicago, Jeffery is eager to lead the program here.
"I was investor at Lightbank, and then started three companies here in Chicago," Jeffery said. "So I have a pretty broad network of people to pull in to help support this program. We hope to bring in the community — our corporate partners, investors and mentors — into helping tackle this global challenge that we face. And certainly the solutions that we need in order to address it are multifaceted, and this is just one small part of that. But we hope that this is a starting point for a long-term investment to connect founders, corporate partners, investors and mentors in Chicago and beyond."
Jeffery points out that, as the need to address climate change becomes more dire, more and more startups are launching in the sustainability and climate tech space. He also points out that VC trends show more and more people investing in these industries. As a VC and tech incubator, he believes it's gener8tor's duty to help support startups taking on this noble cause — whether that's through funding or sharing knowledge about how to get a company up and running.
"Thinking about climate change can be this really depressing thing. But the only way to solve it is to focus on what can be done," Jeffery said. "The planet is changing fairly drastically in front of our eyes and we want to be a part of that solution. We believe that there's no better time to jump into it — well, maybe it would have been 30 years ago — than now."
gener8tor is currently accepting applications for its Sustainability Accelerator until December 19. Interested startups can apply on the gener8tor website.