Australian Healthtech Startup Perx Opens Its U.S. HQ in Chicago
The company also announced that it raised $2.2 million in seed funding.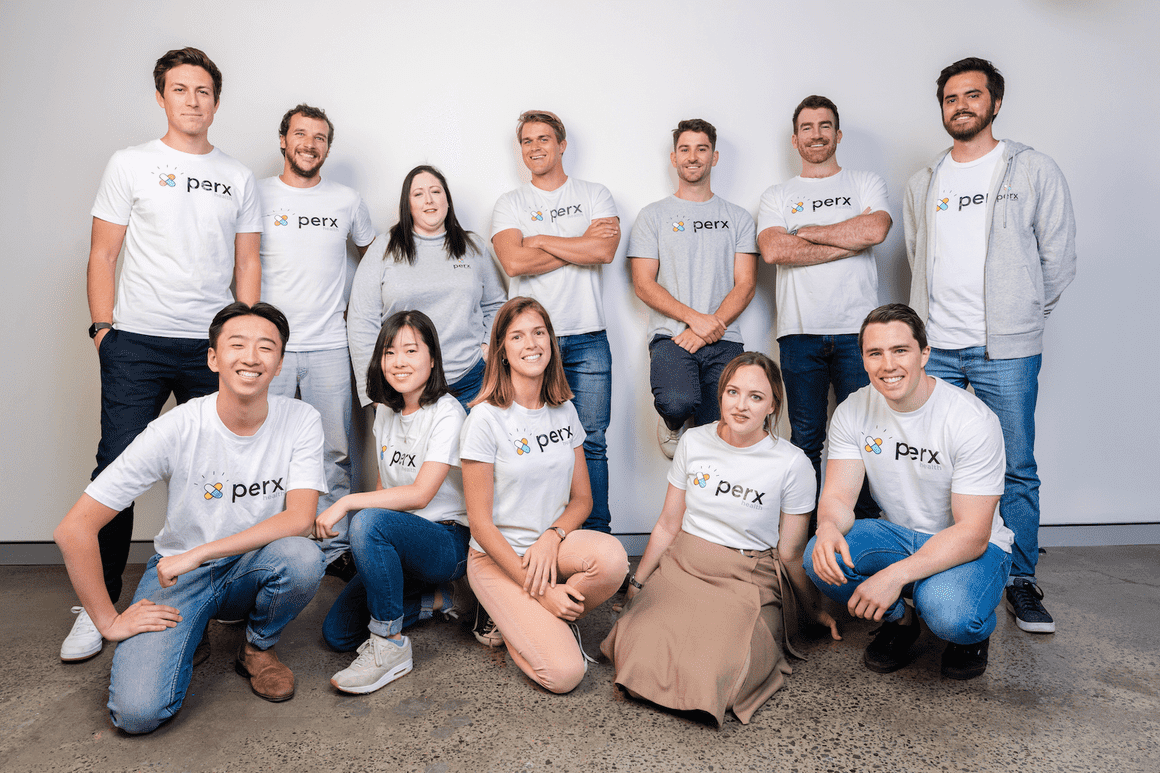 Australian healthtech company Perx Health announced that it's expanding into the U.S. market, and it's picked Chicago as the home of its U.S. operations. The U.S. team will be based out of the MATTER startup incubator, which is located in the Merchandise Mart.
"We chose Chicago because it is a vibrant city, in the center of the U.S. and a hub of healthcare innovation," Perx CEO and founder Scott Taylor told Built In. "Chicago is also a diverse city which was early to recognize the challenges of social determinants of healthcare, announcing a specific plan to address it in 2016. The location makes it easy to connect with patients, healthcare systems and health plans all over the country. MATTER, where we are located, is validation of Chicago being the place where healthcare is being reinvented."
With this announcement, Taylor has relocated to Chicago in order to lead the U.S. team. So far, Perx has assembled a team of sales and marketing professionals to go after U.S. customers. It's also tapped executives from healthcare companies like UnitedHealthcare and Bright Health to join its advisory board.
Perx has built a platform helps people live with certain medical conditions using behavioral science. While being diagnosed with a medical condition can be a scary thing, many conditions (like Alzheimer's, diabetes, depression and so on) can be a lot more manageable with lifestyle changes. The Perx platform provides patients with reminders to take their medications, tools to manage their physiology and diet, the ability to track exercises, support from medical experts and so on. The platform also provides rewards for certain behaviors to help healthy habits stick.
"Having been recently diagnosed with Alzheimer's I needed help to manage and maintain a daily routine of taking my medications, exercising regularly and attending appointments," one Perx user said. "The concept of gaining rewards and earning points is a great incentive for me and provides the motivation that I need each day to keep to my schedule. Would highly recommend it for anyone who has a forgetful memory like me."
In addition to the new headquarters, Perx also revealed that it raised $3 million AUD (about $2.2 million) in a seed funding round led by AirTree Ventures. This new capital will help fund the company's U.S. expansion and allow it to partner with more healthcare organizations. Perx has already established relationships with several major healthcare partners, including AIA, QBE, Roche and AstraZeneca and Australia's national healthcare system. This new funding will allow it to explore additional partnerships.
"Our goal is to have our solution become the go-to for health systems, and providers across the United States," Taylor told Built In. "We developed Perx Health because we wanted to make an impact on the most vulnerable patients — those with multiple chronic conditions. With validation that our approach works, we want to partner with clinicians across the country and drive better adherence to treatment plans."