Provi and SevenFifty Join Forces as the Booze Industry Goes Digital
After years of digitizing the alcohol delivery supply chain, these two rising stars have come together to create a new "unified and expanded" marketplace.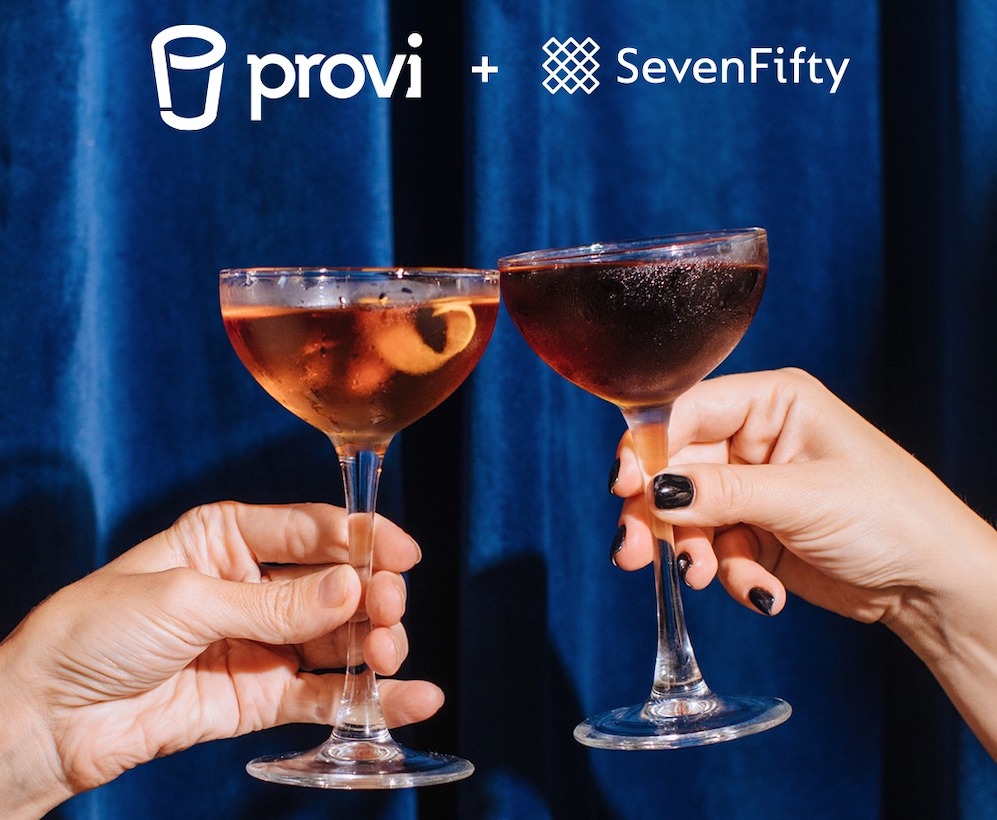 The alcohol retail and distribution process has always been relatively tech-free, with liquor stores and bars relying on phone calls and paper invoices to get their inventory. Plus, traditionally, if an average person wants a beer or a bottle of vodka they either have to go to a store or bar to get it. 
This, of course, is changing fast as the alcoholic beverage industry, and the larger hospitality ecosystem in which it exists, continues to be affected by the Covid-19 pandemic. The buying and selling of booze finally appears to be going online, as indicated by moves like Uber's $1.1 billion purchase of alcohol delivery startup Drizly last year, and alcohol distributor Southern Glazer's recent launch of a digital marketing consulting company.
The latest deal in this space is between Chicago-based Provi and NYC-based SevenFifty. The two rising stars announced this week that they plan to join forces and create a "unified and expanded" marketplace, promising to streamline operations for retailers, distributors and sales representatives across the alcoholic beverage supply chain. Both startups also appear to be in the midst of hiring sprees. 
Over the last several years, both Provi and SevenFifty have built up very successful businesses digitizing the beverage ordering process between retailers, distributors and buyers, as well as providing sales and marketing resources. In fact, Provi's valuation jumped more than 3x in just six months in September thanks to a $75 million raise led by D1 Capital Partners. And SevenFifty closed on a $23 million Series B last May after a year of nearly 100 percent year-over-year revenue growth.
Together, SevenFifty's CEO Aaron Sherman said the startups will pool their "complementary strengths" in order to "pave the way for the rapid digital transformation" of the alcohol industry, bringing it one step closer to a "truly connected" supply chain. 
"We look forward to rolling up our sleeves and delivering the best user experience for licensed retailers and distributor sales reps throughout the industry," Provi's CEO Taylor Katzman added in a statement.