Boeing Moved Its HQ, Paladin Got $8M, and More Chicago Tech News
Here's what you may have missed in the world of Chicago tech.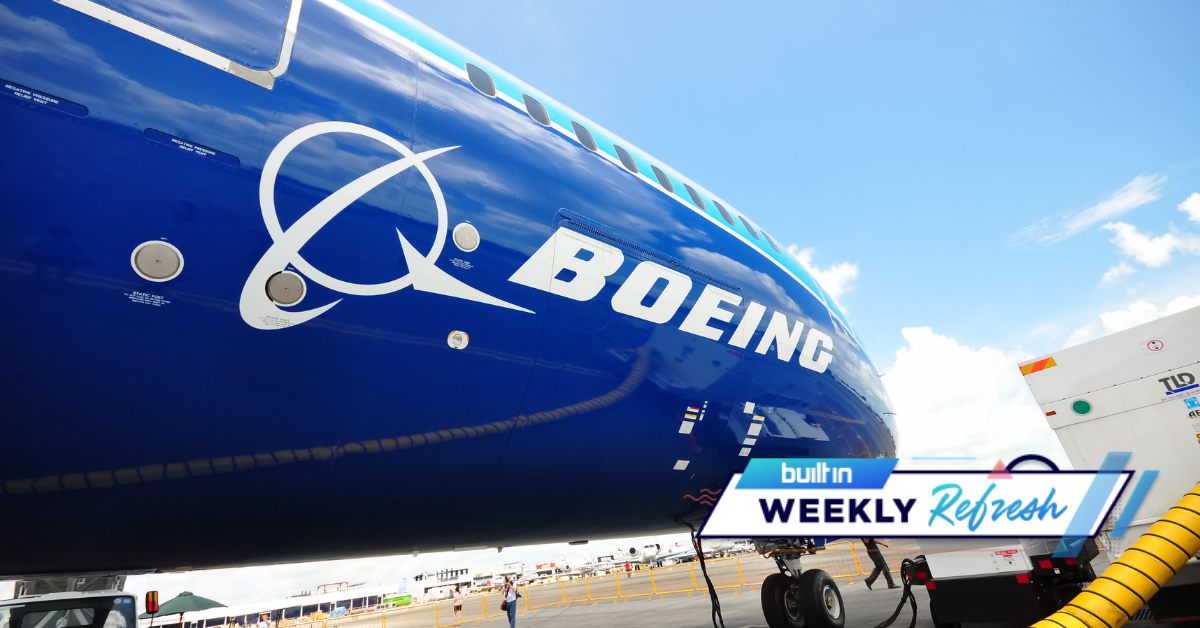 Some big announcements came out of the Chicago tech scene this past week with Boeing, Mark Cuban and other high-profile names making headlines. Keep reading to find out more. This is the Built In Chicago weekly refresh.
Boeing moved its headquarters. Aerospace company Boeing announced that its Arlington, Virginia, campus now serves as its headquarters. The move from Chicago brings the company closer to the Pentagon and U.S. government, Boeing's largest customer. The company's Chicago office will remain but Boeing plans to adapt and modernize the space. [Built In Chicago]
Paladin gained $8M. Paladin is a platform that helps law firms and lawyers find pro bono work. The Chicago company raised a Series A round led by World Within with participation from entrepreneur Mark Cuban and other investors. The new capital will allow the company to expand internationally and double its employee headcount. [Built In Chicago]
CHICAGO TECH QUOTE OF THE WEEK
"The security of critical OT assets is essential to public safety and the operation of everyday services that we all rely on — from energy delivery to manufacturing and transportation. This infusion of funding will allow us to take network security to a new level, bringing greater control and visibility to administrators and eliminating potential weaknesses before they are exposed. In today's operational technology environment, this is not only important but imperative." – Robin Berthier, Network Perception CEO and co-founder
Network Perception got $13M. Network Perception's platform can find and manage network vulnerabilities and provides verification, audit and compliance solutions. The company raised a Series A round led by The Westly Group, an early investor in Tesla. The funding will go toward forming strategic partnerships, adding to its platform and growing into new markets. [Built In Chicago]
Spark Hire pulled in new capital. Chicago-based Spark Hire is a video interviewing platform used by over 6,000 customers. This latest funding round came from Boathouse Capital and will be used to further develop Spark Hire's tech offerings and modernize its go-to-market strategy. Spark Hire is actively hiring across its design, finance, marketing, sales and operations teams. [Boathouse Capital]