Amazon Buys Equity Stake in Food Delivery App Grubhub
The deal will grant Prime members access to Grubhub+ for one year.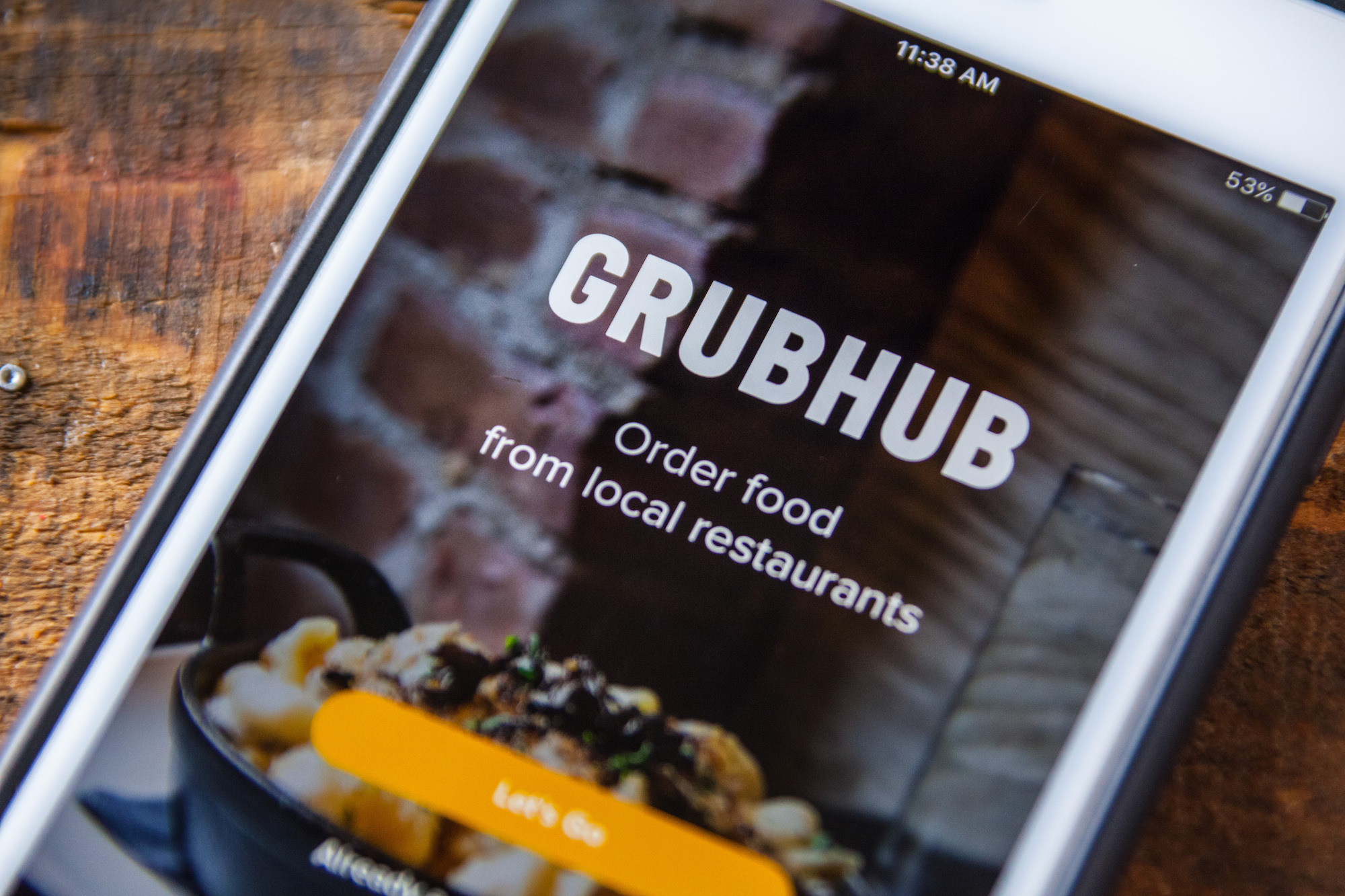 One of the highlights of Amazon's Prime membership option is the promise of free delivery, a service it's extending into the restaurant sector after signing a commercial agreement with Grubhub.
The food delivery app's parent company, Just Eat Takeaway.com, agreed to sell a 2 percent equity stake to e-commerce giant Amazon. The deal grants Prime subscribers access to Grubhub's own premium membership.
For 53 percent of adults across the country, purchasing takeout and delivery food is considered to be "essential" to the way they live, as found by the National Restaurant Association. At the same time, about 38 percent of Americans use third-party delivery companies to get it, Ipsos found. As Amazon and Grubhub team up, their goal is to extend this delivery convenience to Prime members who are new to Grubhub. 
"Both Grubhub and Amazon have transformed people's lives by providing them with unprecedented choice and convenience," Ariella Kurshan, Grubhub's SVP of growth, said in a statement. "With the new Grubhub and Amazon offering, Prime members now can enjoy free delivery from hundreds of thousands of restaurants across the country when they sign up for a year of free Grubhub+. I'm thrilled that new Grubhub diners from Amazon can get even more delivered to their door with their Prime membership."
With the new agreement, Amazon Prime members in the U.S. can sign up for a free one-year subscription to Grubhub+ at no extra cost. This Grubhub membership is otherwise priced at $9.99 a month. The offer includes unlimited zero delivery fees on orders of over $12, as well as exclusive perks for Grubhub+ members and rewards like free food and discounts. 
Subscribers will be able to access this perk across 4,000 cities nationwide when placing an order through Grubhub. The deal between the two companies will renew annually unless either decides to end it.
"Being able to give Prime members one year of Grubhub+ and no delivery fees from restaurants is our way of saying 'thank you'," Jamil Ghani, VP of Amazon Prime, said in a statement. "The value of a Prime membership continues to grow with this offer, and this year is shaping up to be a great time to enjoy the convenience, savings, fun — and deliciousness — that membership provides."