Crafty Opens New HQ After Doubling Its Headcount
Crafty raised $10 million and has doubled in size this year, prompting the company to open a new headquarters.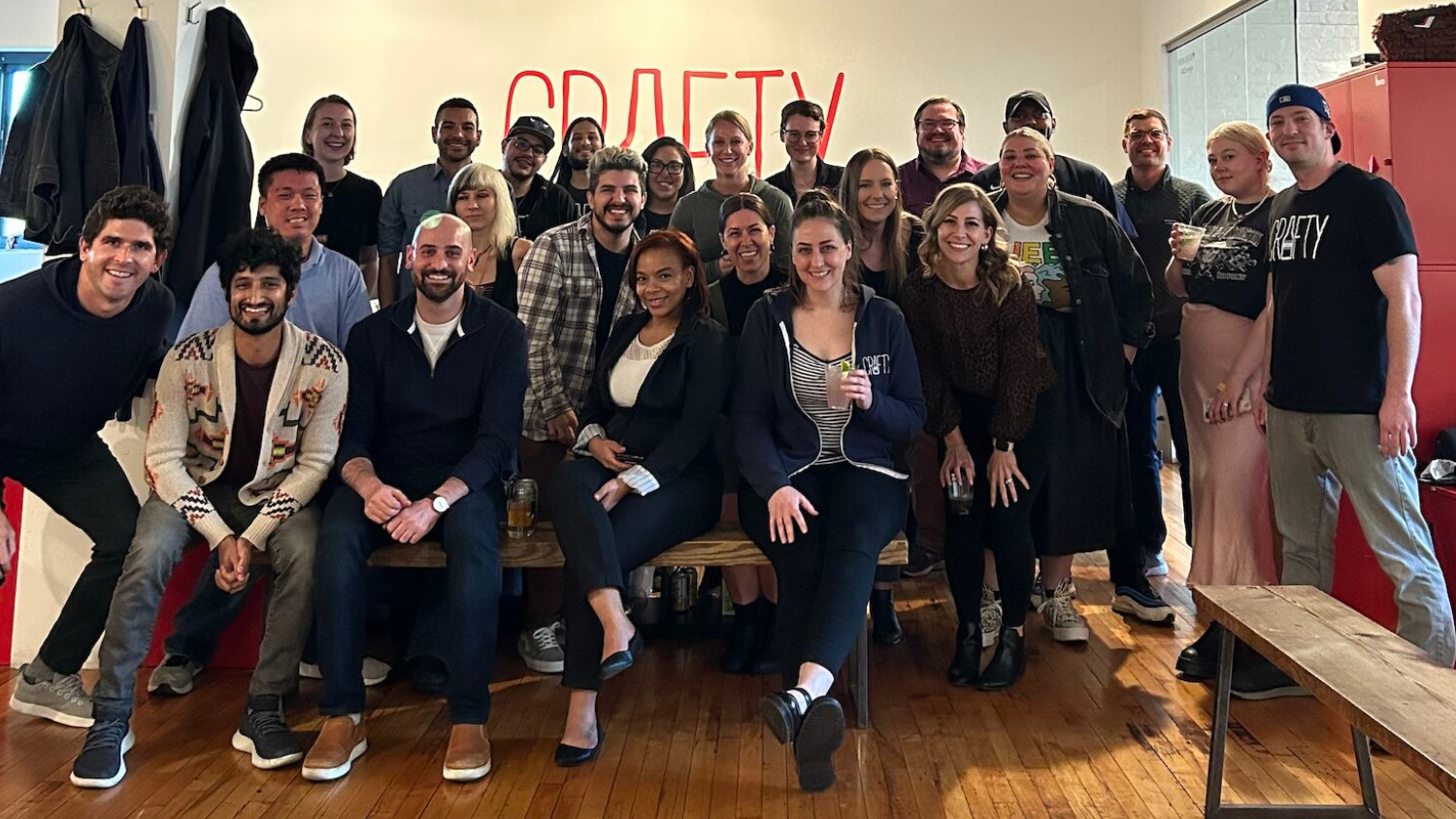 After raising a $10 million Series A round in April, Chicago-based Crafty is opening a new global headquarters in Chicago as it looks to continue its growth trajectory into next year. 
Crafty is a food and beverage provider for offices and remote workers. Through Crafty's platform, companies can select from thousands of food items, ranging from sparkling beverages to fresh produce, and have them delivered to their office. Businesses can also select catered lunch packages and even provide vouchers for remote employees to select snacks and have them shipped to their homes.
On Tuesday, Crafty announced that it opened a new global headquarters in the Loop. The company was previously headquartered in Chicago's West Loop neighborhood but opted to relocate to offer a larger, more hospitable workplace, according to the company. The new headquarters is nearly four times larger than Crafty's previous space and sits at 12,000 square feet, according to Chicago Inno.
The new headquarters will occupy the entire 11th floor of 205 W. Wacker. It features quiet stations, mother's rooms, gender-neutral bathrooms and, of course, free snacks and beverages. It is also situated near several other tech startups. 
"Our new global headquarters represents a major milestone for our business, which began with four friends delivering kegs around Chicago and now serves a broad range of products and services to over 300,000 employees across four continents each month," Nathan Rosenstock, CEO and co-founder of Crafty, said in a statement. "The new office unites our expanding workforce and also stands as a point of pride and commitment to creating jobs in Chicago and revitalizing its business center."
The new office will house Crafty's technology, marketing, customer sales, marketing, operations and people teams. The company has already doubled its headcount this year, emphasizing the need for a larger office space. It plans to continue hiring more employees into 2023 and beyond and is actively hiring. 
Since launching in 2015, Crafty has expanded to 35 markets and now manages pantry services for over 260 clients.
"Crafty is rapidly growing as employers look to elevate their workplaces with delightful, hospitality-forward experiences that make returning to the office worth the commute," Rosenstock said.