With New Business Model, Crafty Raises $10M
Crafty provides food and pantry services for offices and recently started offering its services to remote workers.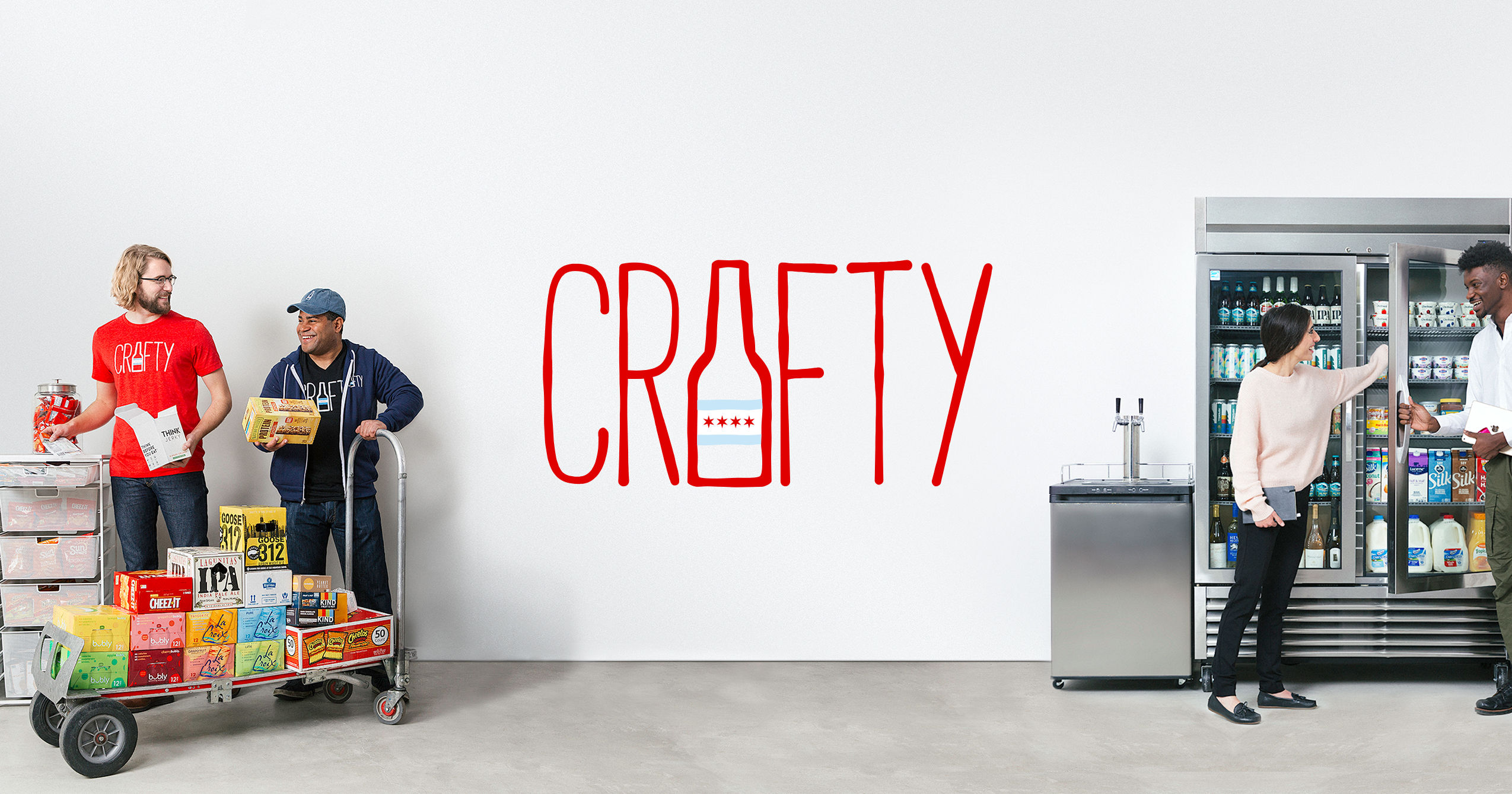 Office snacks and meals are some of the best office perks. It's a time saver in the morning not having to pack a lunch and saves employees a trip to the nearest fast food joint. While food has often been a staple of office work, remote employees have been on the sidelines often having to source their food during the workday. Crafty, a Chicago-based food supplier, is trying to change that by supplying both offices and remote employers with food, and it recently secured more funding to expand. 
On Tuesday, the local food platform announced that it raised a $10 million Series A round led by Tribeca Venture Partners. With the new funding, the company told Built In that it is looking to expand into more markets and increase its headcount. 
"It's hard to describe how meaningful this round of funding is for our entire team, especially after weathering the impact of the pandemic on our business," Crafty's co-founders Nate Rosenstock and Ishan Daya told Built In over email. "We faced rock bottom, but our team is so resilient, nimble and imaginative, and amidst the toughest challenge we've faced as a team, we emerged with a new business model that allowed us to pivot operations into a more scalable, asset-light platform for in-office and remote teams across the globe."
Crafty launched in 2015 as a centralized platform where businesses and workplaces could purchase everything from produce to fizzy drinks and snacks to stock their office lunchrooms. In addition to providing party services, Crafty also sources food and produce and then delivers orders to offices. But when the pandemic hit and employees were sent home, the company took a hit as orders stopped coming in. 
In January of 2021, the company launched Crafty in a Box, a new business model that targeted its food services to companies with remote workers as well as in-office employees. Since then, the company has grown 800 percent and has expanded from two markets to nearly 30, with six of those being international, according to Crafty.
"If the pandemic has taught us anything, it's that change is inevitable. As a comprehensive solution for all working styles — in-office, hybrid and remote — Crafty provides our clients the flexibility they need to adapt to the changing needs of their workforce," Rosenstock and Daya said. "For our clients, one of the major challenges they face is unpredictability. Not only do return-to-office dates change, but entire strategies around working styles change as well. Crafty is uniquely positioned to be able to serve our clients' entire employee base no matter where they work and no matter how they work."
Crafty in a Box works by providing remote workers with Crafty credit they can then use to use browse and purchase their desired snacks on the startup's website and have them delivered to their homes. 
With the new funding, Crafty told Built In that it will continue to expand into new markets. As it grows it wants to still be accessible to small and mid-sized businesses rather than large corporations. 
The company will also use the funding it expand its headcount. It currently has around 130 employees with plans to double its headcount over the next two years. Crafty is headquartered in Chicago but has offices in the Bay Area and New York City, in addition to remote employees throughout the country.