Big Data + Cloud
Industry
Hello, we're Discover
Discover is one of the most recognized brands in U.S. financial services. We're a direct banking and payment services company built on a legacy of innovation and customer service. We support, challenge and inspire employees to continually develop their skills, advance their career and help grow our business. Named to Digital Edge 50 2019
Why Work with Us?
You can make an impact. Whether it's developing corporate strategy, innovating new services or supporting IT needs, every employee has the opportunity to be a vital part of our business and make a real difference in people's lives. It's the heart of what we do.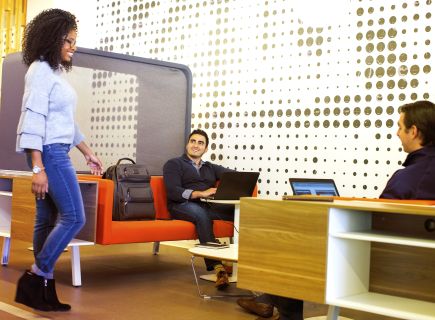 We are
Collaborative,
Flexible &
Influential
An Insider's view of Discover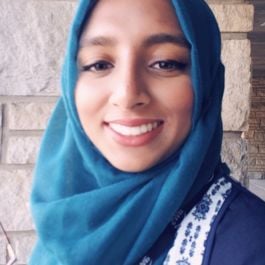 What's the vibe like in the office?
The cool thing about working at Discover is the wonderful collaborative environment we have and all the smart, talented and fun people we work with every day to continuously work on innovations.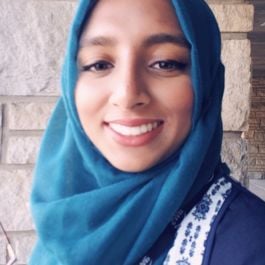 Hiba
AWS Cloud Engineer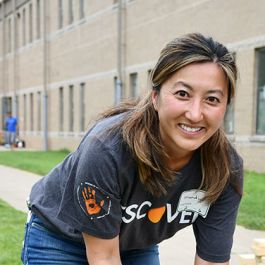 What does your typical day look like?
I enjoy working at Discover because I get to work with and collaborate with talented people who are passionate about what they do, and together we get to help others. We work constructively and cross-functionally to provide the best and newest products for our users and provide exceptional support for our customers!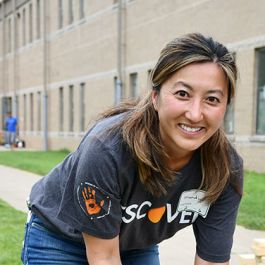 Mandy
Project Manager, Advanced Analytics Platform
How does the company support your career growth?
There are two reasons I enjoy working at Discover. First, I enjoy the challenging and meaningful work. Second, my career path at Discover is mine to shape. My managers have supported me when I wanted to learn more and move within the company.
George
Senior Manager, Software Engineering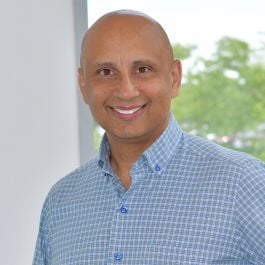 What is your vision for the company?
My vision of the company is that we create rewarding experiences in lives of our customers every day through analytics.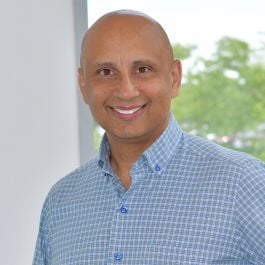 Kumar
SVP, CDO Advanced Analytics Platforms
What's the vibe like in the office?
I love working at Discover because of how the company invests in its people and innovation. The environment is encouraging and the smart people around you makes it an amazing experience every day!

Brent
Director, Digital Analytics
Where we are
Our headquarters is located in the northwest suburbs of Chicago and we also have a downtown Chicago office which is known as the"The 606".
My career with DFS allows me to work daily with emerging, innovative technologies, and provides ample opportunities to grow my career technically and professionally

Gina

Senior Manager, Cybersecurity

The work is both challenging and rewarding here at Discover. I'm consistently impressed by the number of high-performing individuals and teams in the organization. I think the environment is born from a culture that strongly encourages innovation.

Anthony

Senior Manager, Network Engineering

I truly enjoy Discover because we see challenges as opportunities to learn, to innovate and fail fast. We are constantly learning and improving, there is never a dull moment.

Mamta

Senior Release Train Engineer

Discover's defining feature is its caring and supportive culture. Discover not only launched my career, but it has supported me and provided opportunities to find and develop my talents.

Darcy

Senior Manager, Application Development
Jobs at Discover
88 open jobs
Technology we use
Engineering

Product

Sales & Marketing
Java

Languages

Python

Languages

Scala

Languages

Sql

Languages

Neo4j

Languages

R

Languages

AngularJS

Frameworks

Hadoop

Frameworks

Spark

Frameworks

Spring

Frameworks

Amazon Web Services

Frameworks

Ansible

Frameworks

AWS Portfolio

Frameworks

Blockchain

Frameworks

Chef

Frameworks

CloudFoundry

Frameworks

Docker

Frameworks

Google Cloud Platform

Frameworks

Kubernetes

Frameworks

Lambda Architecture

Frameworks

OpenAPI

Frameworks

OpenShift

Frameworks

Cassandra

Databases

Hive

Databases

MongoDB

Databases

Oracle

Databases

Teradata

Databases

Serverless

Databases

Terraform

Databases

Google Analytics

Analytics

Spark

Analytics

H20

Analytics

Machine Learning

Analytics

Natural Language Processing

Analytics

Programmable Bots

Analytics

Agile

Management

Safe

Management

Lean

Management

Continuous Delivery

Management

DevSecOps

Management

Reactive Programming

Management

Site Reliability Engineering

Management