DRW Chicago Office
"What would you do if today was the first day of the company?" It's not a question you'd hear a founder ask at most companies, but at DRW, individuals are empowered to think big and take smart risks. The result? A culture that acts as more startup than legacy, where curious teams are encouraged to challenge consensus and think creatively. Lively tech talks, an engaging company culture and a supported work-life balance make up an environment that employees say they wouldn't trade for anything.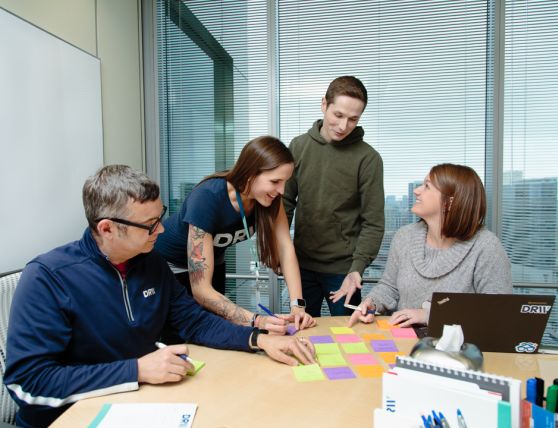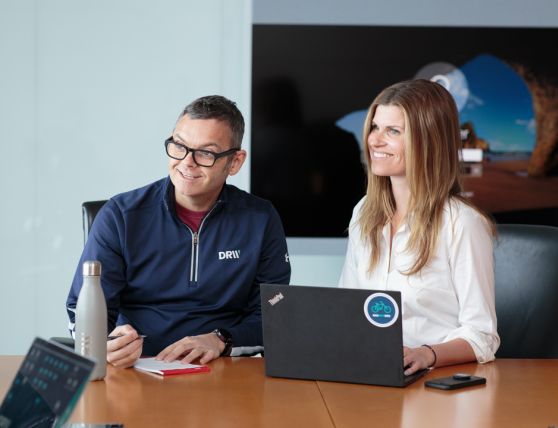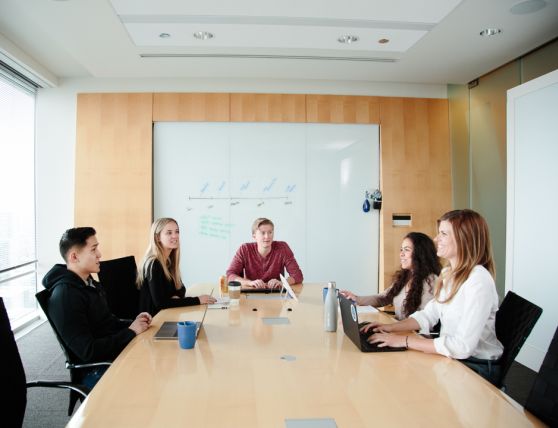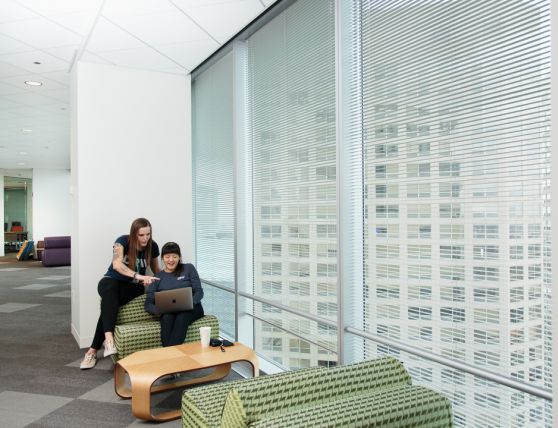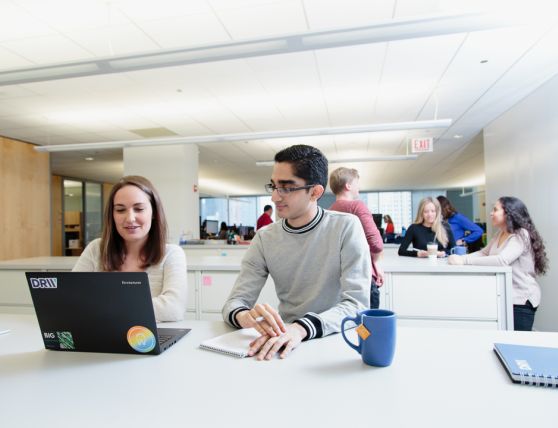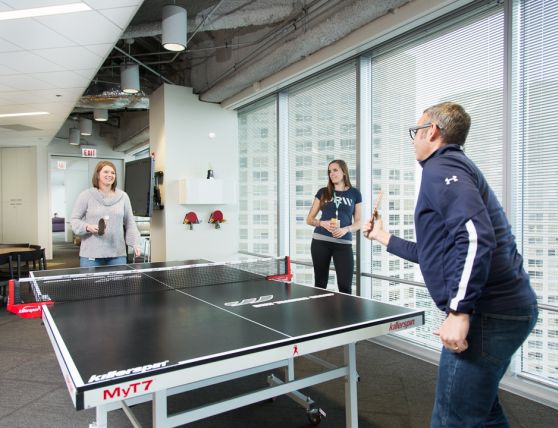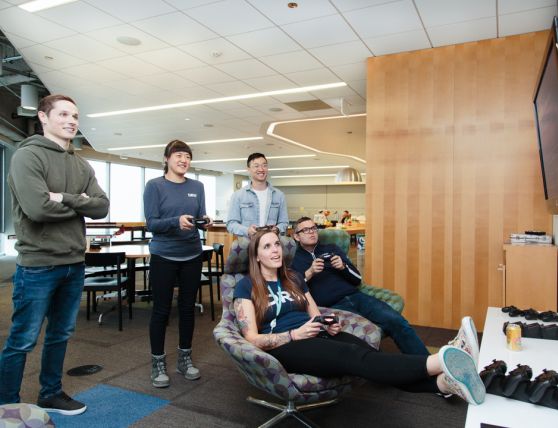 GEEK OUT
Engaging tech talks over lunch.
GIVE BACK
Mentor high school students and make an impact.
STAY CURIOUS
Extracurriculars encouraged and L&D opportunities offered.
BE WELL
Catered meals, in-office yoga and massages.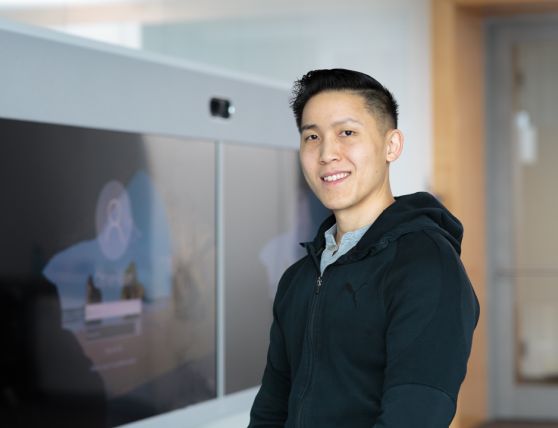 Alex
Quantitative Researcher
Solving problems in creative ways
Alex started at DRW as an intern and joined the team full-time after graduation. Even though he was fresh to the field, his managers have always let him learn by doing. After all, he says, "in research, you never really know until you try." Managers trust their teams to test new approaches and tackle problems head-on while still providing feedback and guidance. For Alex, it's an engaging way to grow.
If I find something interesting, I usually just tackle it right away. My managers trust me tremendously to prioritize appropriately.
Alex
Quantitative Researcher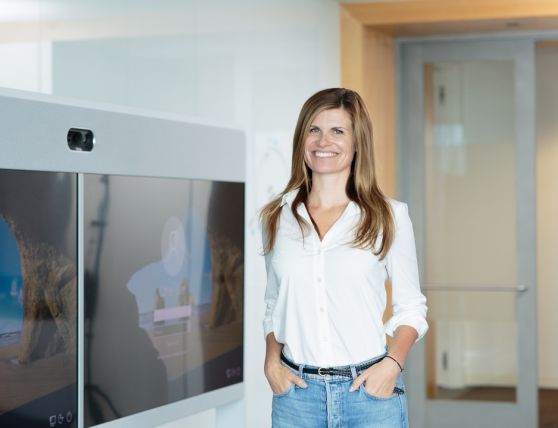 A team dedicated to fueling a workforce
Life is as fun as you make it, especially at DRW, where Heidi takes the lead in making every day dynamic. Some of her responsibilities include pulling together daily catered meals, creating events for the Women's Networking Group and setting up lightning talks with topics like, "How to (Attempt to) Make Money on DraftKings." As the woman behind the work perks, she says they help the teams genuinely bond and grow as people.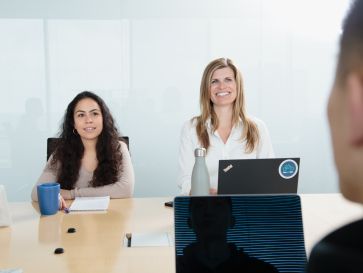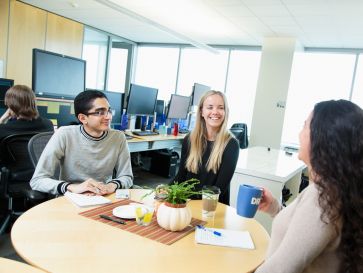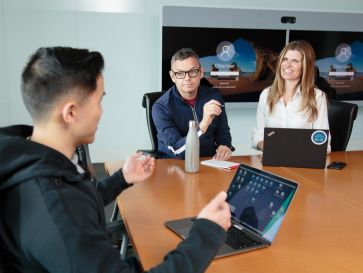 We don't just provide office perks to check a box, we think about what employees need to be productive, feel appreciated and stay energized.
Heidi
Facilities Manager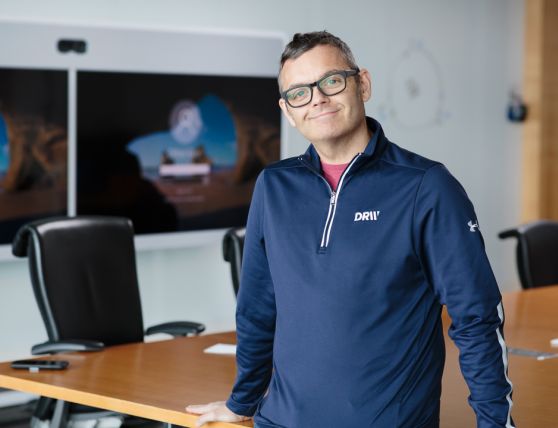 Feeling supported, in and out of the office
When Rene told his managers he was going back into the military, he knew they would be supportive. But he couldn't have imagined how engaged they would be, like when they sent him care packages or checked in on his family regularly. DRW is serious about supporting its employees in their lives and letting them explore outside interests. "It's simple," Rene said. "Make sure the work is done, but also make sure life is done."
I am encouraged to grow professionally and personally. I've been given the opportunity to take on projects outside of the norm to have a more holistic life.
Rene
Software Developer