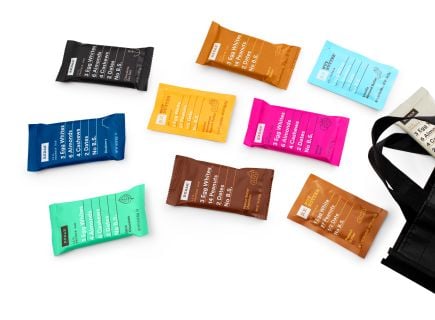 Hello, we're RXBAR
Real and delicious, we make clean-label snack products including RXBAR, RXBAR Kids and RX Nut Butter. Made with egg whites, dates and nuts, our core ingredients are all there for a reason. No free rides. No fillers. No B.S. As the fastest-growing nutrition bar brand in the United States, RXBAR cuts through the cluttered world of snacks.
Why Work with Us?
RXBAR is a customer-focused organization. Every team member starts their onboarding in customer service to instill business empathy, learn the systems, and understand our consumer base. We're a nontraditional blend of innovators and self starters, who are upfront about who we are, who we're not, and what we stand for.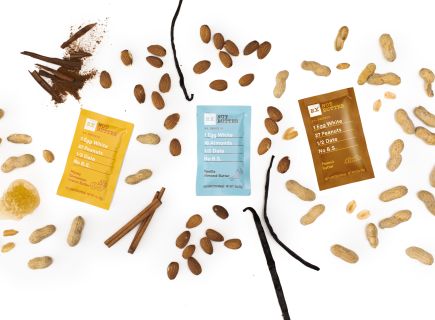 We are
Humble,
Passionate &
Collaborative
An Insider's view of RXBAR
What's something quirky about your company?
Working at RXBAR becomes a lifestyle. We naturally love to share what work life is like on our personal social media accounts, whether it be new product launches, the amazing view from our rooftop, team meeting events, or all the workouts employees do together, it's a unique almost cult-like culture but something we're so proud to be a part of.
Alyssa
Senior Event Coordinator
What's the biggest problem your team is solving?
Here at RXBAR, we approach and plan everything differently. Whether it be TV, outdoor media, podcasts or paid social, we're going against the "norm" of traditional advertising and building a new, unique approach to break through clutter they see everyday. Our goal is to woo our audience so they lean in, not annoy and inadvertently push them away.
Jenny
Media Manager
How does the company support your career growth?
One of the key aspects that attracted me to RX, beyond the company's aggressive growth phase, was the Leadership Team's investment in developing its people. Individuals have the opportunity to own their development path & grow at an exceptionally fast rate in a company that promotes from within & w/o the constraint of a formal promotion structure.
Steph
Vice President of Operations
How do you empower your team to be more creative?
Anyone that joins our team is quickly introduced to the idea that innovation can come from anywhere. Placing ownership on our team members that they are the product advocates while also placing ourselves in our customer shoes, has enabled leadership and creative license. It's amazing to be a part of a company that places such an importance on R&I.
Eliana
Vice President of Research & Innovation
What are some things you learned at the company?
I love working at RX because the organization values me as an individual & as myself, where self-awareness is harnessed as a strength to accelerate growth. I am driven to build a new team (FP&A), training a financial muscle that empowers the organization through trust. I love the challenge of being a creator, as we question orthodoxy in finance.
Kirk
Director, Financial Planning & Analysis
Where we are
412 N Wells Street, Chicago, IL 60654
Perks + Benefits
Health Insurance & Wellness
Flexible Spending Account (FSA)
Retirement & Stock Options
Child Care & Parental Leave
Professional Development
Job Training & Conferences
Joining the RXBAR team was an easy choice given the company's commitment to removing B.S. from consumer packaged goods. Regardless of role, function, project, & pursuit, we're an organization that seeks to disrupt & deliver upon our Brand promise.

Jonathan

Director of Organizational Fitness

I love that the vibe in the office is open, energetic and collaborative! It isn't uncommon to see meetings happening in lobbies, at desks or even in the kitchens. We work together, so we can move quickly. 

Phoenix

Email Marketing Specialist

Working at RXBAR is not only challenging and fulfilling, but it is fun!  The vibe in the office is high energy, and everyone is here working their hardest to do what is best for our customers.  It is such an inspiring place to be everyday.

Riki

Customer Supply Chain Manager

One of my favorite things about RXBAR is the investment they put into their employees. There are so many great training and development sessions that any employee can join; these sessions have really helped me grow professionally and personally.

Greg

Operations Manager, Systems & IT