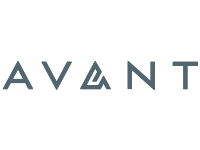 Database Architect
Avant is revolutionizing the world of lending by lowering the costs and barriers of borrowing for everyday people. At our core, we are a technology company that builds advanced platforms and uses custom analytics. Today, we help underserved consumers, the majority of whom get fast funding on our online platform without having to talk anyone. Tomorrow we plan to use our world class technology and underwriting capabilities to launch new products and bank partnerships that improve people's financial lives.
The Data Architect
will be responsible for the database design of Avant's transactional and reporting systems. They will participate in all stages of the software development lifecycle with technology teams to ensure that systems conform to best practices for naming conventions, data model design, data retention, and security.
We are looking for a candidate who is comfortable both doing hands-on programming and testing (30%) as well as designing data models and setting data standards for the technology organization. The right candidate will be excited about improving the scalability of our systems as we move to a services architecture and contributing to our enterprise data strategy as we launch new products.
What you do at Avant:
Establish best practices and documentation for database design in OLTP and Reporting applications
Establish best practices and documentation for data integrations with software vendors and other 3rd parties
Participate in various stages of the software development lifecycle including the design, implementation, and testing to ensure database design conforms to requirements
Maintain appropriate documentation of our Enterprise Data Architecture
Contribute to broader technology and architecture discussions
Why you are a fit for Avant:
Bachelor's degree in a field such as Math, Computer Science, Economics, Accounting or equivalent work
3+ years experience working with OLTP and Reporting systems
Experience with PostgreSQL
Experience with Ruby ORMs like ActiveRecord or ObjectMapper
Experience with the Hadoop stack
Excellent written and oral communication skills
Must be a self-starter and able to work independently as well as in a team environment
Detail oriented with strong organizational skills
Experience in Financial Services
Why Avant is a fit for you: At Avant, we believe our values make a difference:We value, support, and help each other growWe are committed to active inclusion and diversityWe are transparent and believe the best idea winsWe succeed when our customers succeedWe get sh!t done… responsiblyAnd we keep it fun! We believe that ideas are more important than titles, everything is more fun together, everyone drives change, and everyone is an owner. While we believe the perks and benefits that we offer are terrific, nothing excites us more than having the ability to collaborate with intelligent, highly-motivated and talented people on challenging problems as we work to change the face of online lending.
Read Full Job Description