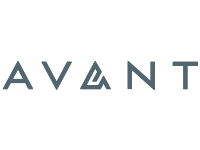 Prescreen Product Analyst
Avant is revolutionizing the world of lending by lowering the costs and barriers of borrowing for everyday people. At our core, we are a technology company that builds advanced platforms and uses custom analytics. Today, we help underserved consumers, the majority of whom get fast funding on our online platform without having to talk anyone. Tomorrow we plan to use our world class technology and underwriting capabilities to launch new products and bank partnerships that improve people's financial lives.
What you do at Avant:
Have a strong desire to drive customer acquisition for our Pre-Screen Product team
Collaborate directly with Pre-Screen Product team to implement marketing strategies and data-driven results 
Make the right data available - create analytics dashboards that will enable us to make decisions faster and communicate performance across the organization 
Drive change through analysis - continually assess campaign and program performance while simultaneously identifying new optimization tests, growth opportunities, and investment areas
Aid in the coordination of campaign management, including but not limited to both internal (Legal, Compliance, Tech) and external (mail house, CRAs) vendor management 
Create tools to support our Powered by Avant platform 
Additional ad-hoc analysis and reporting as needed
Why you are a fit for Avant:
Bachelor's Degree in computer science, mathematics, statistics, marketing, finance or other from a top tier school
3+ years' experience with process improvement, data analytics and data management
Excellent attention to detail while multi-tasking
Strong organizational and time management skills to take projects from beginning-to-end
Excellent written and oral communication skills
High level of problem solving and critical thinking skills - know how to take initiative
Proficient with Microsoft Excel
SQL knowledge and Looker experience highly preferred, Pandas or R a plus
Ability to thrive in a fast paced, entrepreneurial, and dynamic environment 
Why Avant is a fit for you: At Avant, we believe our values make a difference:We value, support, and help each other growWe are committed to active inclusion and diversityWe are transparent and believe the best idea winsWe succeed when our customers succeedWe get sh!t done… responsiblyAnd we keep it fun! We believe that ideas are more important than titles, everything is more fun together, everyone drives change, and everyone is an owner. While we believe the perks and benefits that we offer are terrific, nothing excites us more than having the ability to collaborate with intelligent, highly-motivated and talented people on challenging problems as we work to change the face of online lending.
Read Full Job Description