Transportation logistics is a huge, messy business, and FourKites is plunging in headfirst to make it a more efficient space. The company's data-first approach is unique and has been paying off big time for the company and its clients. We caught up with CTO Vivek Vaid to see what it is about FourKites' data-centric approach that makes it so successful.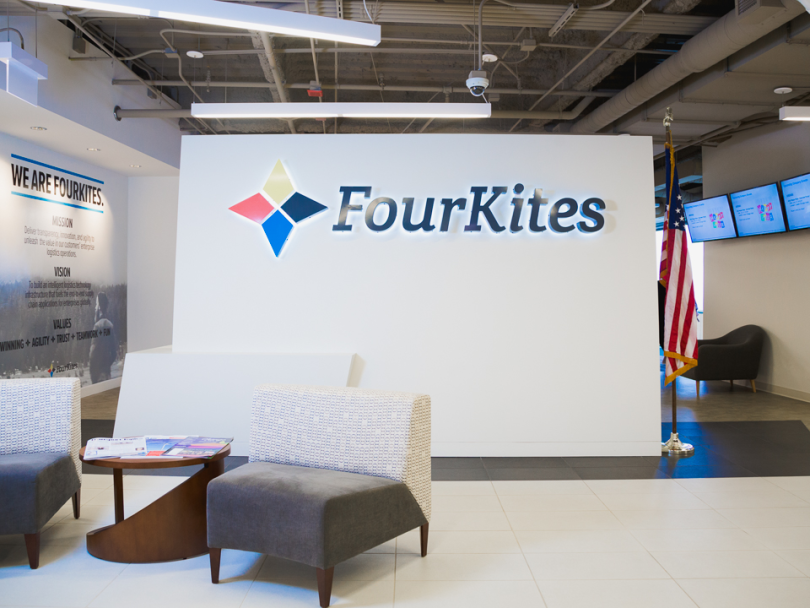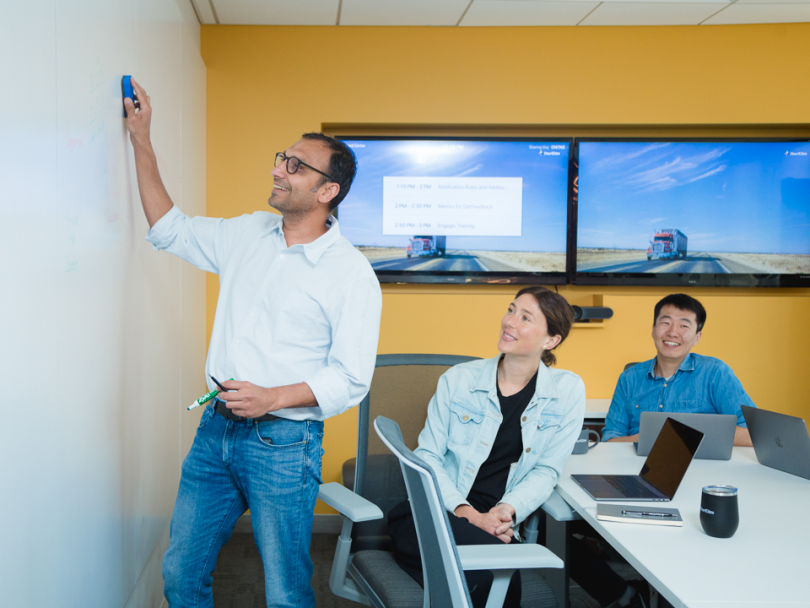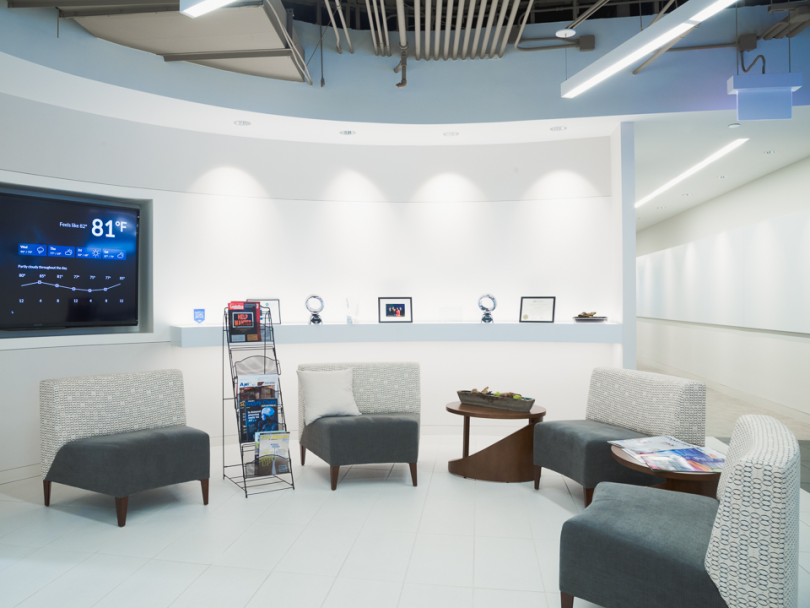 FOUNDED: 2014
EMPLOYEES: 450 globally; 180 locally 
WHERE THEY DO IT: Chicago
WHAT THEY DO: FourKites operates the world's largest predictive supply chain visibility platform. They deliver real-time visibility and predictive analytics for a network of companies and third-party logistics firms.
NOTABLE PERKS: All the normal stuff, plus a particularly good retirement plan and health benefits.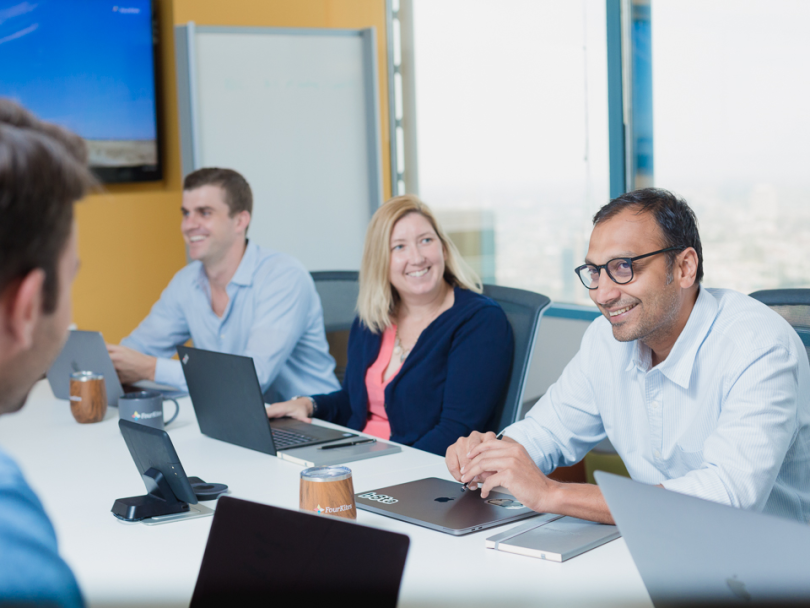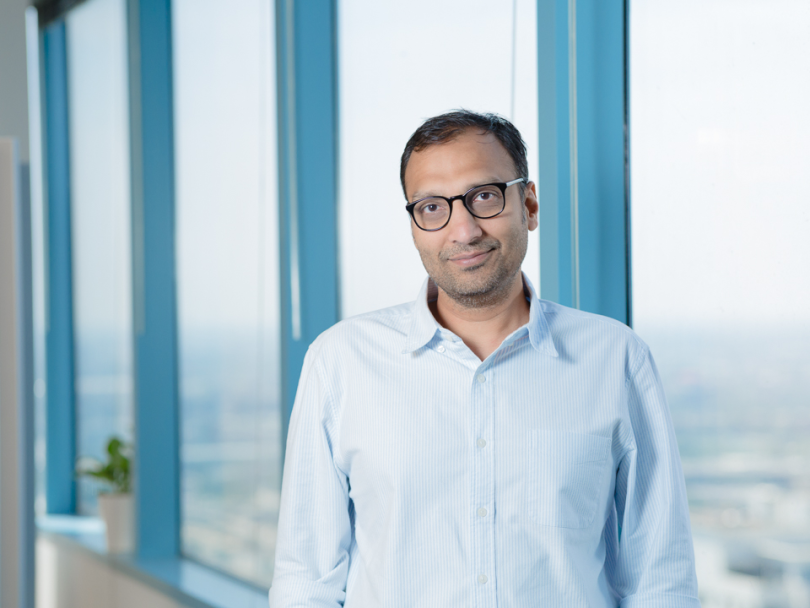 Vivek Vaid, CTO
Vivek is in charge of technology strategy and spearheading the development of FourKites' visibility and machine learning platforms.
BEYOND WORK: When he's not in the office, Vivek likes to do photography, bike and be outdoors with his family and dog.
You're brand new to the team. What about FourKites got your attention and ultimately made you want to work here?
Transportation is a trillion-dollar industry and the market is highly fragmented. The number of carriers alone is astounding. With such a massive market and the current level of fragmentation in data, the opportunity to make a difference is incredible. Between trucks, trains, planes and boats, as well as rising customer expectations of delivery speed, there is incredible pressure on supply chains globally. Everyone is trying to figure out how to compete with Amazon, and the depth and breadth of FourKites' platform helps businesses optimize their costs, inventory levels and timeliness of delivery. Today, we have over 450 people working on this problem, and we are growing every day — we were just featured in Forbes as one of the next billion-dollar startups. In addition, our data moat grows exponentially every second; FourKites now has over 5 million assets on our platform across 50 countries, giving us incredible speed to market.
In addition to the sheer impact that can be made working here, I was excited that the platform architecture is cloud-centric. That gives FourKites a huge leg up in productivity, speed to market and hiring talent — engineers want to work on hard problems using new and exciting technologies. We hire a diverse mix of tech talent, including experts in Python, Ruby, Kafka, Elasticache, Neo4J, GoLang and more, which makes our engineering team incredibly fluid and able to stay on the cutting edge of product development. Coming here was a no-brainer for me!
Certainly, everyone in logistics is using data these days, but how is FourKites using it in ways that other companies aren't?
The big difference at FourKites is that we aren't just using data to run a business — that data is our business. It might not sound significant, but it completely changes how you think about the types of people you hire, the leadership structure, the operations model, the focus on data quality and the overall level of data awareness across the organization. Priya Rajagopalan, our chief product officer, and Nick Bonfitto, our director of product support, know as much about our data structures as our data architects. Now that is a data company!
As we help companies draw connections across their supply chains, our entire network derives from the insights of the pooled data. Those compounding effects — driven by the largest network of shippers, carriers and 3PLs in the industry — are where we have capabilities our competitors just cannot match.
 
The big difference with FourKites is that we aren't just using data to run a business — that data is our business."

Your team works with data coming in from over five million GPS/ELD devices that are installed in everything from trucks to trains to ships — what's the most challenging aspect of working with all that data? What's the most rewarding?
The most challenging aspect is making sure we can keep up with the amount of data we receive. It comes in 24 hours a day, seven days a week. Data platforms are hard. Even if you have the funding, you can't just get new people in and immediately start coding. It takes time to find the right people and to build a plan that is able to scale appropriately with organizations that may be 10 or 20 times our size.
The most rewarding aspect is being able to give our customers the data-backed resources they need to make decisions that will allow them to operate efficient and cost-effective supply chains. Amazon and Walmart are setting the industry standard, and with the velocity and complexity required to stay competitive these days, it's nearly impossible for anyone else to compete without some sort of machine learning to help make decisions quickly and correctly. Technology now allows us to store immense amounts of data cheaply in the cloud, so we can help users make all the decisions they weren't able to before. By streamlining those decision-making processes, our platform genuinely improves the lives of everyone involved in managing that supply chain — and that's rewarding.
The FourKites engineering team has been growing for some time, and it looks like this year is going to continue to be a year of development. Where is the team going? 
Yes, we've grown a ton — and there's more to come! We're focused on hiring senior talent right now, who will in turn help us get ready for our next growth spurt. Team players with a great attitude and an open, inquisitive mind do well here.
As far as where we're going, that will depend on how the business develops. I'd like to continue making investments here in Chicago and in our Chennai offices. We are hiring a head of operations, a head of security and a head of data science in Chicago, and we have dozens of leadership roles open in our India office, as well. We are building a high-performing distributed team that's able to support a global, 24/7 business.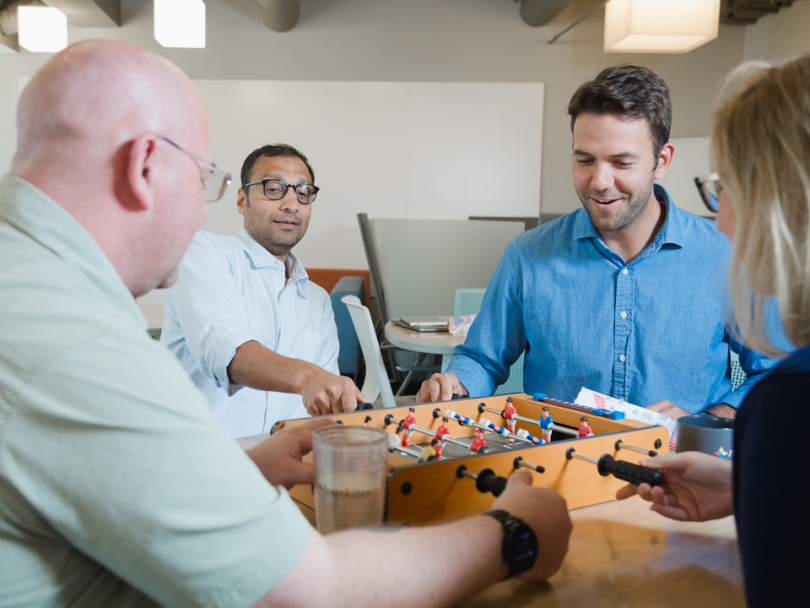 With such a dispersed team, how does everyone stay on the same page?
For now, the majority of our engineers are based in Chennai, and we are starting to add more to our Chicago office. We have flexible work hours and a work-from-home policy, so team members can adjust as needed. For example, if someone in the Chicago office needs to speak to someone in the Chennai office, they can start work early to take the call, then sign off early at the end of the day. It's not always easy, but people figure out a way to make it work. Everyone is accessible and collaborates without any drama.
Our people also travel globally, and that gives them new opportunities. Our head of implementation had never travelled abroad before joining the team, and now she's been to over a dozen countries! Being a global business has its pros and cons, and you really have to embrace it wholeheartedly. We try to get everyone on the Chicago-based product and engineering teams to Chennai at least once a year, and the people in our Chennai office have opportunities to come to Chicago at various times, as well.
What sorts of projects will your team be focused on this year? 
The biggest immediate goal is to move to a service-oriented structure so that we can continue to build out the tools and features needed to innovate for our customers. We also want to focus on investing in a data science engineering platform that will make it easier to create and score models. That will ensure that our customers continue to receive high-quality data to support their decision-making.
Technology is disrupting the shipping industry, and FourKites is a major player in that disruption. If you had a crystal ball, what other major changes do you think the industry has in store over the next decade?
Right now, the thing I'm most excited about is the potential to eliminate "deadhead," which is when a truck is driving empty on the roadway instead of hauling freight. Around 30 percent of the trucks you see on the road at any given time are empty, which is an enormous waste of resources. There's a huge need in the market now for collaboration platforms that allow supply chain partners to match freight to available capacity. Traditional matching technologies have been unable to solve this problem; imagine trying to carpool with strangers before Uber.
FourKites now has the visibility platform, network and predictive analytics to identify — in real-time — trailers with capacity and shipments awaiting transport. That kind of visibility empowers shippers, carriers, 3PLs, broker and drivers alike to collaborate and share capacity, thereby reducing the cost of shipping goods and improving the industry's net efficiency in the process. Predictive Capacity Management, as we call it, could be a game-changer for the sustainability of the trucking industry.